Debbie Drummond, Las Vegas REALTOR®
Debbie Drummond, CRS, CDPE, RRG, SFR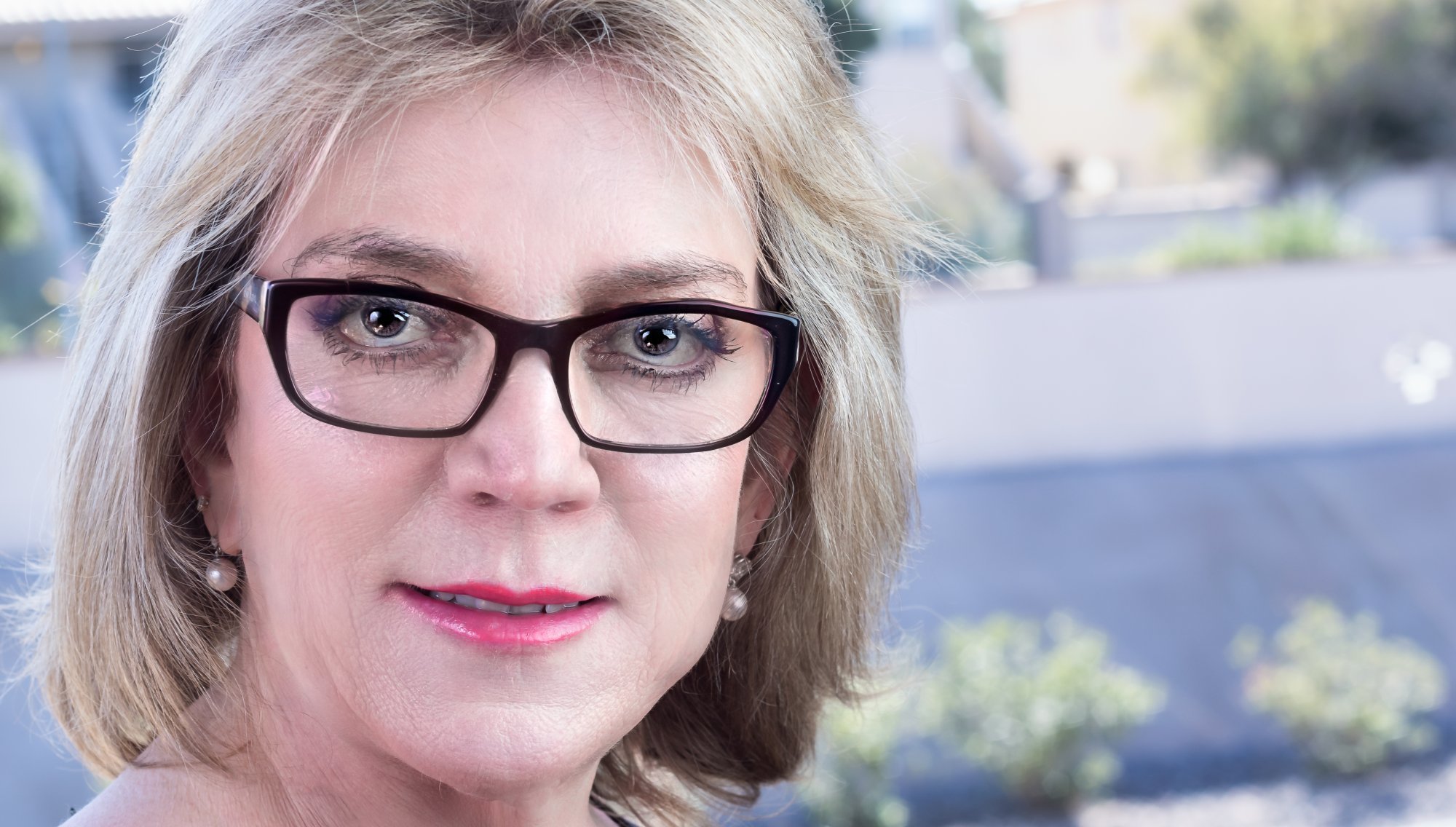 Debbie Drummond at Simply Vegas is a leading expert on the Las Vegas real estate market and a top Las Vegas real estate agent. Her blogs and monthly newsletter have several thousand followers. One of the best parts of working with her is that she loves Las Vegas and knows it well. She can point out the little off-the-beaten-path place that has the best Thai food. Then she can show you the park that's perfect for hanging out with your dogs.
She closely follows the Las Vegas real estate market trends. She provides her clients the latest information. Her market knowledge is a valuable asset when making decisions regarding one of your most important assets.
If you are selling your home, Debbie's marketing skills will get you the best price for your property. She knows how to get your home sold fast. She'll use the best strategies to help you price your home. She'll market your property so it stands out from all the rest.
If you're a home buyer, she will carefully listen to your wants and needs. She will help you find the home that truly suits you. Her knowledge of Las Vegas real estate will give you an insider's advantage. Once you have found the right property, Debbie will help you negotiate the most favorable price. Then she'll guide you through an easy and seamless closing process.
You can expect 100% satisfaction from Debbie. They will settle for nothing less. Utilizing the most recent technology available, they provide an unparalleled level of customer service. Your transactions will be completed in a timely manner while you remain fully informed. Her team includes the most qualified lenders, inspectors, and escrow officers. Debbie Drummond at Simply Vegas settles for nothing less than a smooth transaction.
Relationships, problem-solving skills, and professional expertise are keys to success in real estate. Debbie has it all.
Contact Debbie now at (702) 354-6900, or email [email protected].
---
Meet The Debbie Drummond Real Estate Team
Debbie Drummond at Simply Vegas has been a full-time real estate agent in Las Vegas since 2003, and her experience in Las Vegas real estate simply can't be matched. She and her team know how to produce the best possible results for your real estate goals. Debbie Drummond has been a full-time REALTOR® in the Las Vegas market since 2003. She has helped home buyers and sellers throughout Las Vegas, Henderson, and the surrounding area.
Debbie specializes in the luxury, golf course, and high-rise markets. She's a full-time real estate agent who has achieved numerous designations. Her knowledge of the local market will help you make the most informed decisions.
Seller Representation
Our goal is to get your home sold in 30 days or less, for top dollar.
We'll start by doing a detailed analysis of where your home should be priced. Then show you what's currently listed that will be direct competition to your home. Next we'll show you homes that have been recently sold, which an appraiser will use to determine your home's value. She'll make suggestions for staging your home and preparing it for showings.
Your home needs the maximum exposure, especially online. We were early adapters to the Internet age. We know how to make your home look and sound as great as it is without being misleading. We'll get the photos, description and video of your home in front of the buyers who are looking for a home just like yours.
When it's time to negotiate with buyers, we'll see that you get the best possible price for your home. We'll review all the contingencies included in the offer to make sure your interests are protected. We'll stay on top of the transaction from start to finish.
Use our Seller's Guide to get your Free Home Evaluation, or contact us to set up an appointment for our free, in-person home evaluation.
Buyer Representation
We love working with home buyers. Debbie moved to Las Vegas in 2002. It was a smaller town, but still confusing to someone who had never ventured beyond the Strip. She understands how all the great neighborhoods can be confusing. She has watched Las Vegas grow over the years she has lived here. She specializes in helping buyers from other areas become familiar with the different options.
Debbie and her team will help you explore the neighborhoods and the homes that are available in your price range. We'll listen to your preferences and help you find the home that is right for you. We'll help you navigate the current market. From finding the best neighborhood for your lifestyle to finding the best homes for you to choose from, we'll do the work for you.
Our work doesn't stop when we find you the right home. Once you've found the home you want, we'll research all the latest closings to help you determine how much you should offer. We'll negotiate the best price and terms for you. After we have agreed on the purchase, we'll see that all due diligence is completed in a timely manner. Our knowledge of the market will be a great asset if we encounter issues with an inspection or appraisal.
Our job is to help you find the best home for your tastes and budget. We won't stop until you are happy.
If you're ready to start house hunting, you can search real estate listings now. You can also refer to our Luxury Home Buying Guide for helpful tools and buying advice. To start working with an agent right away, please contact us.