10 Things To Do Before Selling Your Luxury Home
Posted by Debbie Drummond on Wednesday, June 18, 2014 at 10:26 PM
By Debbie Drummond / June 18, 2014
Comment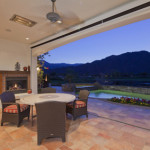 Low inventory means that homes are selling faster than they have since the peak of the market. In Las Vegas, 52% of the homes that sold in May were on the market 30 days or less. It may seem that homes are selling so quick you don't need to do anything other than put a sign in the front yard and wait for the offers to come in.
It isn't quite that simple. Homes sell in less than 30 days because the sellers and their agents take the right steps to get the home sold. And, it's more likely that your home will sell quick if it's in the lower price range. If you are considering selling your luxury home you still need to pay attention to the little details.
What steps do you take to get your luxury home sold?
Any home seller can benefit by following the tips in "10 Things To Do Before Selling A Home". Bill Gassett's common sense approach works in Las Vegas as well as Massachusetts. "What Steps Are Involved in Selling a Home" covers getting your home ready for market to celebrating after it closes escrow.
Most of the homes that sell quick are in the lower price ranges. In Las Vegas, 87.8% of the homes that sold in less than 30 days in May were priced at $300K or less. Only 36 of the homes that sold in 30 days or less were priced above $500K and 7 were priced above $1 Million.
Homes in the luxury price range are selling. They just aren't selling as quick as in the lower price ranges. In May we sold 112 that were priced above $500K in Las Vegas and 25 of those were priced above $1 Million. NAR reports this is the segment of the market showing the most growth.
Did You Know? More than 11% of homes sold had a sales price over $500,000, and sales growth was highest among homes in above-median-priced categories.
Ready to Sell Your Luxury Home?
If you're ready to sell your luxury home, this may be the perfect time. There are some areas that deserve extra attention when selling a luxury home for top dollar.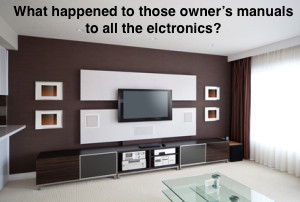 1 - Gather Paperwork and Find Out How Much You Owe On Your Mortgage. Custom home? See if you still have the blue prints. New owners will appreciate those if they decide to remodel. Luxury homes tend to have a lot of high tech features. Gather all your paperwork for appliances and the systems that operate your home. You'll need the manuals for the new owners once you've SOLD.
Most of our luxury home buyers do pay cash for their homes. Over recent years, low interest rates have led many affluent home owners to take a mortgage on their home. Before you make the decision to sell your home you should find out how much you owe. The balance on your mortgage won't influence the price you get for the home. You'll want to know that your home has enough equity to cover paying off the mortgage after sales expenses. If it doesn't, you may have to come out of pocket to pay the difference or consider whether doing a short sale is an option. It's better to find out how much equity you have in your home before listing rather than getting an unpleasant surprise later.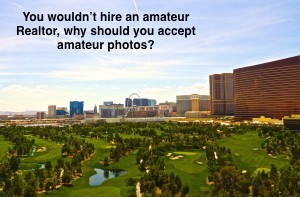 2 - Hire a Realtor with Knowledge of the Luxury Home Market. It may be tempting to hire your relative who just got their real estate license. Your best friend may have a kid in college who is trying to earn extra money by selling homes. While it is admirable that you want to help out, it may not be the best idea when you're selling one of your most important investments.
Start by interviewing your local luxury home experts. Find out what steps they will take to market your home to qualified luxury buyers. Do they have a team to help them with showings when they're on other appointments? How many other listings do they have in your neighborhood? Having more listings in your specific neighborhood may give them expertise. It may also mean they have similar homes that are competing with yours. Do they have a blog that offers expert advice for the luxury home market? Do they have a custom website that ranks well when you google "luxury homes for sale in ____"?
An experienced luxury home agent is usually your best choice but you may want to consider a newer agent. If you hire a less experienced agent, ask how they will promote your property. Make sure they're prepared to spend money on professional photographs, ads and marketing. Ask if the office they work with has other agents who work in the luxury market? Can they call on those agents for advice? Do they network with luxury home agents in other areas? If the answer to those questions is yes, they may already have a network of agents who has the right buyer for your home.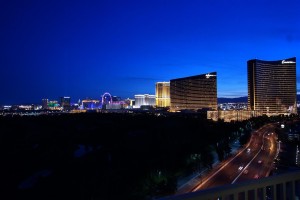 3 - Decide if Your Home Should be a Pocket Listing? A pocket listing is when you list your home exclusively with an agent but don't allow them to put it in the MLS. Most sellers who insist on pocket listings do not want their home advertised in print, online or to the public in general. The listing agent is only allowed to promote the listing by word of mouth to their buyers and/or other agents.
We only advise a pocket listing in situations where the seller doesn't want anyone to know they're selling. Listing your home in the MLS is the most effective way to get it sold for the best price in the least amount of time. From the MLS it can be syndicated to a host of websites that will expose it to buyers all over the world. The more eyes that see your home, the better your chances of getting it sold quick for a good price. A pocket listing may protect your privacy but it handicaps the marketing efforts.
4 - Price it Right. Pricing a luxury home is more challenging than pricing tract homes where there may be several comps that are similar. In addition, custom features and upgrades vary from one home to the next. The luxury home with the latest tech features and a view will get a better price than the outdated home next door with no view.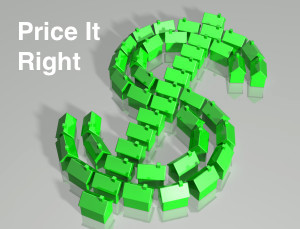 A good agent will be able to take these differences into consideration when helping you price your home. There are dangers to over-pricing your home. An over-priced home that sits on the market for more than a year is stigmatized. Buyers will wonder what's wrong with it and assume that it's over-priced.
In the end, you get a better price if you price it right from the beginning. If you under-price your home, you are likely to create a bidding war that brings multiple offers and bids the price up.
5 - Insist on Professional Photographs. Today's home buyers start with the internet. They look at the photos and virtual tours of homes. In the lower price ranges, a home might sell quick just because it's priced right and in a desirable area. In higher price ranges, you need good photographs. Luxury homes can have finishes like dark wood that do not show up well when photographed with a cell phone.
A professional photographer will be able to capture the detail of your home. Luxury homes may need two photo shoots. One during the day time and another at night. The night time photos may capture the glamor of a home when all the lights are turned on or a view of the Strip.
Many top agents are now providing videos of their listings as well as photos and virtual tours. This is especially important in a luxury home market like Las Vegas. Many of our affluent buyers live in other States or Countries. A good video of the home may be the touch that gets an affluent buyer to fly in for a viewing.
6 - Decide Who Can See Your Home. When working the luxury home market, agents need to qualify "buyers" who ask to view a home. Sometimes a caller will want to see a home that's worth millions. When asked if they can provide a proof of funds or pre-approval letter, most serious buyers will comply./p>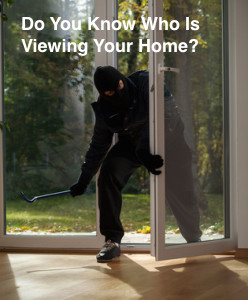 You don't want to be so protective that you drive away qualified buyers. Before the housing collapse, it was common to ask for financials to view homes of $2 Million or more in Las Vegas. Over the past few years, we've seen requests for financials on homes over $1 Mil and now we sometimes see them on homes that are only $500K. Asking for financials in the lower price ranges may discourage qualified buyers who are just beginning to look at a move up home. We don't recommend requiring financials on homes priced below $1 Million.
Qualified affluent buyers can be private. Rather than a blanket statement that no one can see the home without financials, it's better to use discretion. If someone can be found on google and it's obvious that they own an estate in Malibu, you might want to let them see your home.
7 - How and When Can Buyers See Your Home? Asking for 24 hour notice before showings is not unreasonable. However, you should be prepared to make exceptions. Serious buyers may only be in town for a few days. They may have flown into town with a list of homes to view. Maybe the homes they've seen aren't quite as perfect as they hoped. They notice your home online but they're leaving the next day. You have two hours to get your home ready for them to view. You can ask for 24 hour notice, but be prepared to accommodate qualified buyers when necessary.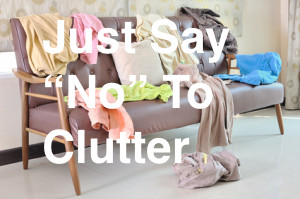 You and your agent will have to decide if your home should be on an electronic lockbox that only other Realtors can open. Or do you want it shown "by appointment only" with your agent present for showings? The answer to this is going to vary from one home to the next. If you've already moved, it may be easy to put up a lockbox and let agents show at their convenience. If you still live in the home, having your agent do all the showings may be advisable. In either case, make sure you and your agent agree in advance how your home will be shown.
8 - Cover your Assets. Any homeowner should take precautions when inviting strangers to view their home. It goes without saying that valuables should be put away.
You should also use judgment when the home is being photographed. Do you have a rare piece of art that shouldn't be photographed? Do you really want to show your car collection? Take the photos but put away things that might attract someone who is more interested in those items than buying your home.
Theft isn't the only concern. You own an expensive home and appear to have assets. Take a look at your home before putting it on the market. Is there a crack in the sidewalk that could cause someone to trip and fall? Is there a rug in the entry way that wants to slide on the travertine floors? Take a good look at your home and fix anything that might be an accident/liability waiting to happen.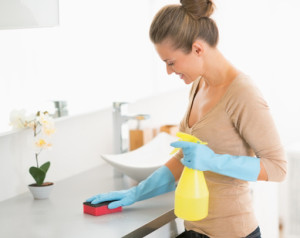 9 - Get rid of Clutter, Clean and Set the Stage. This is good advice when selling any home. It's especially important when selling a luxury home. When buyers are looking at a million dollar home, they expect to see something that looks like a million dollar home. They don't expect to see your clothes strewn on the sofa and your closets crammed full.
Clutter includes your photos that are all over the place. That photo of you and your favorite politician may be something you're proud of. It may also turn off a buyer who votes for the other guys. Leaving a few photos of sports teams isn't likely to be a deal breaker, even if your team is the Dodgers and the buyers are Giants fans. The photo of you with President so and so may make a cash buyer turn around and walk out. Better to put them away. You'll have a head start on packing when your home is sold if you've already packed the personal items.
Most luxury home owners have household help to keep their homes clean. It's easy for someone who cleans a home to get into a routine. The surfaces get polished but do they get into the corners? Buyers may open cupboards and look under sinks that you never notice. Make sure they don't find a collection of dust. Ask your household staff to give everything a thorough cleaning before you list.
Take an honest look at your home and decide if it looks like a luxury home. Would you be wowed by it if you didn't live there? If the answer is no, you may want to do a bit of staging. These 5 Staging Tips to Help Maximize Price and Minimize Time on the Market provides a good checklist. It's important to stage and maintain your home if you have moved out. Make sure someone keeps it clean. Leaving a few pieces of furniture will give potential buyers a better perception of how large a bed will fit in. Fresh flowers will make it seem less abandoned.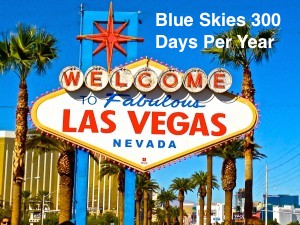 10 - Consult with your trusted professionals. You will want to discuss your plans with your financial advisers. Your accountant will help you prepare for any tax consequences that may result from the sale. Your financial advisors may have suggestions for investing the funds you receive from the sale. If the home is your primary residence, you may want to buy another home in a "tax friendly" State.....Nevada comes to mind.
Selling a luxury home for the best price
Selling your luxury home for the best price requires knowledge of the local market. It also requires an agent who will take necessary steps to protect your security and privacy. Selling your luxury home in another city? Let us know. We'll be happy to refer you to a Top Luxury Home Realtor in your area.