4 Tips for Upgrading or Replacing Your Siding
Posted by Debbie Drummond on Monday, June 18, 2018 at 11:17 AM
By Debbie Drummond / June 18, 2018
Comment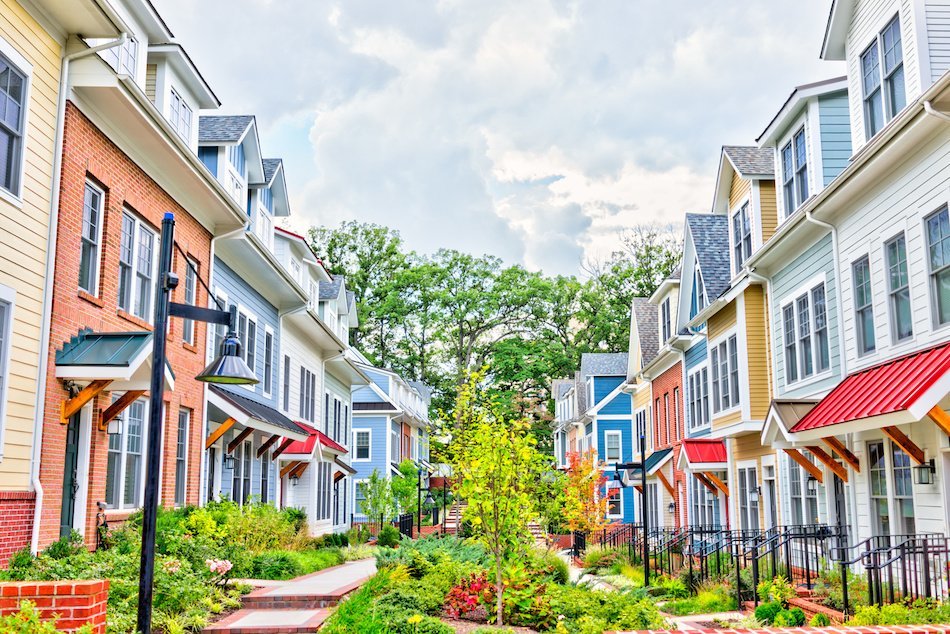 Siding not only keeps people safe, but it can also be a major contributor to the eventual resale value of the home. In fact, a home siding replacement returns an average of 89% to the homeowner, making it one of the more win-win projects a homeowner can take on. Before researching the brick siding you've always dreamed of though, it helps to have a better idea of what it really means to upgrade the siding.
Do the Math First
Siding costs can vary wildly from material to material, so homeowners should calculate how much they can afford to spend on replacing their siding before deciding what material to go for. High-end materials such as fiber cement, brick or stucco can cost tens of thousands of dollars, more than some homeowners have immediate access to. Opting for vinyl, engineered wood siding, or even lower quality brick or stucco can be a more affordable option for homeowners looking to save money or operating within a budget. The total for a siding upgrade isn't just the raw cost of the siding per square foot, it also includes the cost of installation, so dilapidated or rural homes may be more expensive because of the extra efforts involved. Shopping around for estimates from reputable contractors is highly encouraged.
Environmentally Friendly Home Siding
Siding companies today are looking to create attractive alternatives for homeowners without sacrificing the state of the planet. There's plenty of experimentation being done do turn old tree-based materials into gorgeous siding. Environmentalist entrepreneurs are collecting bark that's been naturally shed over time to turn into siding, or even old newspapers to make wooden clapboards. Stucco makes use of a combination of raw Earth and lime to create a solid first line of defense against nature's elements. Even traditional wood or engineered wood makes use of a renewable energy.
Production and Disposal Methods of Home Siding
Homeowners who love the look of certain materials should understand what it means to manufacture and dispose of them. For example, the plastic and chemical combination of vinyl means it will sit in a landfill for a very long time. When fiber cement is produced, the limestone will first need to be decarbonized, which brings about more greenhouse gases. These facts can help a homeowner make better decisions for the long-term health of the planet. For example, they may choose fiber cement as an accent to highlight the entrance to the home rather than to outfit the entire home with it.
Home Siding Maintenance Tips
Not every homeowner wants to spend their weekends ensuring their home doesn't fall apart at the seams. Vinyl and metal are two types of materials that can basically hold up against just about anything, but even they have their weaknesses. Vinyl can let it moisture if it becomes loose, and painted metal can start to rust if it's not repainted often enough. Homeowners should plan to treat their wood at least once every five years to keep its beauty and to ensure the home is protected from moisture. Stucco has a tendency to attract woodpeckers, though it is exceptionally resistant to staining.
From costs to nature to maintenance, homeowners in the Canyons of Summerlin should understand how their siding projects will directly affect both themselves and the larger world. Thankfully, the construction industry is always progressing to give homeowners choices that don't compromise their values. As companies work to create better manufacturing and recycling options for common siding materials, we may soon see viable solutions to both issues. For now, look for materials that are manufactured responsibly and that fit in with your budget and maintenance goals.