6 Features to Look For in Green Homes
Posted by Debbie Drummond on Thursday, September 22, 2016 at 1:11 PM
By Debbie Drummond / September 22, 2016
Comment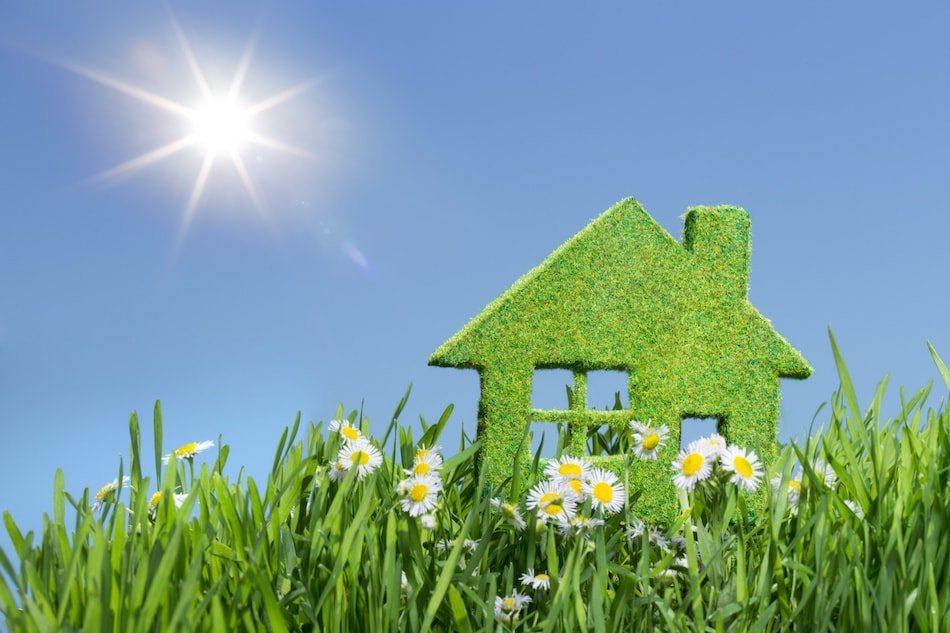 Green living is more than a trend, and it's becoming more than recycling old papers and upgrading to CFL lights. Fortunately for home buyers, it's becoming easier to find homes that offer green features that can and do make a difference.
When looking for a green home, it's important to let your real estate agent know what you have in mind. Home buyers who desire a more eco-friendly and energy-efficient home should consider six features that can help determine if a home fits your green standards.
ENERGY STAR Appliances
You've seen them in the store - dishwashers and refrigerators with that little blue logo star and the word "energy" in script. It's a familiar tag and one that signifies that particular appliance has been independently certified as a product that will save energy without the sacrifice functionality or desirable features. That is an ENERGY STAR appliance and it's designed to help reduce a home's energy costs and be more environmentally friendly.
Appliances that may have the ENERGY STAR certification include a home's dishwasher, clothes washer and dryer, refrigerator, and freezers. Keep an eye out or ask your real estate professional to find out what items in the home are ENERGY STAR. Other ENERGY STAR products a green home may have include but are not limited to:
Ceiling fans
Central air conditioning units
Solar and/or tankless water heaters
Windows and skylights
Doors
WaterSense Products
A green home is mindful of water usage and works to conserve daily water usage. The WaterSense label ensures that the product, like a toilet or shower head, is water-efficient. These water-saving products also include faucets and even landscape irrigation controls. Did you know that almost 27-percent of home water use comes from just flushing the toilet?
According to the Environmental Protection Agency, "WaterSense labeled products are backed by independent, third-party testing and certification, and meet EPA's specifications for water efficiency and performance,".
Solar Panels
Some reports estimate there are approximately 700,000 households with solar panels in the United States. Solar panels typically are easy to spot when buying a home and have the ability to help a home of any size become more green and eco-friendly. Ask your real estate agent for specifics regarding original date of installation, how the installed panels work, and the estimated savings or energy bills for each month.
In the Las Vegas market, solar panels have become something of an issue. Early this year, Nevada Energy made a move to raise rates for customers who were using solar panels. The Public Utility Commission Chairman has now suggested a compromise that would grandfather in existing customer's rates for 20 years. Solar enthusiasts who have yet to cnonect would have until February 28, 2017 to connect and receive the grandfathered rates.
One thing you should consider is whether to buy or lease the solar panels. Home buyers may not want to assume a 20 year lease on the solar panels. Today's technology may be outdated after ten years. Buyers will have fewer objections if you own the solar panels but they may not increase your home's value.
Some predict that, as the technology becomes more cost-efficient, homes may begin installing solar panels at a higher rate years from now.
Dual-pane, Low-e Windows
A dual-pane or double-pane of window glass works to trap a layer of air between the two panes. This acts as an insulator which helps keep heat in and cold air out. This allows for better energy efficiency. Low-e or low-emittance windows also offer better insulation that regular windows, working to increase energy efficiency for both cooling and heating. Low-e window glass blocks harmful UV rays as well.
Materials Certified from Sustainable Sources
When looking to buy a home with green features, consider asking if any materials within the home or used to build the home are certified from sustainable sources. Sustainable building materials range from bamboo flooring to reclaimed wood used for decking. Sustainable building materials not only look beautiful, but they can help increase a home's green value by recycling materials, utilizing locally-sourced materials, and even conserving energy.
Landscaping with Native Plants
Plants, flowers, and grasses native to the region actually help the environment and often cost less to maintain. Once native plants are established, they typically "do not need fertilizers, herbicides, pesticides, or watering," according to the EPA. Native plants in landscaping not only add beauty to a home but help increase its green value.
When you're ready to buy a home with green features, begin by talking with your real estate agent. Discuss what's important to you in an eco-friendly home and together you'll find the home of your dreams.