6 Tips for Selling a Home in Spring
Posted by Debbie Drummond on Tuesday, February 7, 2017 at 5:45 PM
By Debbie Drummond / February 7, 2017
Comment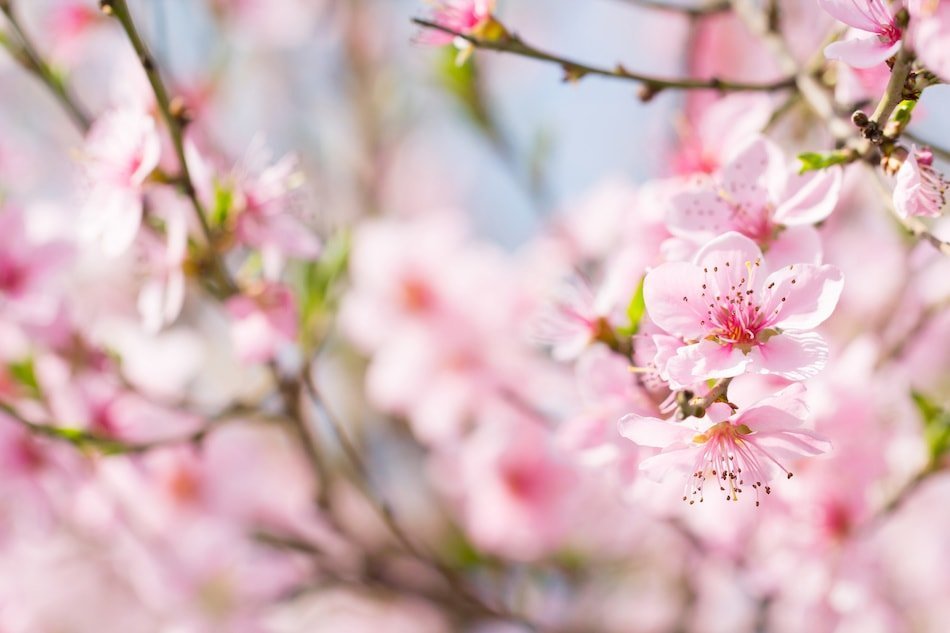 In most areas of the country, spring and summer are the hottest times to sell (or buy) a home. If you want to make a real splash, you need to get started right away.
These six tips help you to get ahead of the pack and be ready when the home buyers come calling.
1. Plan Upgrades Early
If you want to make some upgrades to your home, you may need the help of a contractor to do the heavy lifting and professional repairs. However, if you wait until March or April to schedule a two-week project, you may find that all the best contractors are booked solid until July. You will be competing with general home remodeling projects as well as people who are getting ready to sell, and it is typically first-come, first-serve.
Anything that requires more than a day or two of work needs to be completed well in advance of the busy season, which spans late spring to early fall. Line up your plans and schedule work during the winter, if possible.
2. Prepare Your Landscaping
Getting your landscaping design together in the winter is a bit complicated. You have to prepare hard ground to accept flowers and plants that are not yet available. The work you put into your landscaping could increase your resale value by as much as 10 percent, so it is well worth the effort.
As the weather starts to improve, remove any dead or dying plants. Trim bushes and trees so that they can bloom and grow fresh green leaves. Avoid setting out frost-sensitive flowers that may die a few days after you buy them. If you decide to update the mulch, give it a few days to settle and let the scent dissipate.
3. Take Advantage of Spring Weather
Warmer weather is an excellent reason to celebrate, and a lot of home buyers do just that by going to look at homes. You can take advantage of the improved weather by emphasizing the benefits of the good weather and longer days.
Throw open the window and let the fresh air remove winter's stuffiness. Add fresh flowers inside your home with blooms that are the very definition of spring, such as daffodils or tulips. Install spotlights along your walkway to feature a beautiful tree or your newly-repainted front porch, especially for those early spring nights when night seems to arrive too quickly.
4. Price to Sell
During the winter, it is a buyer's market in many areas because there are fewer buyers than there are homes. Once spring hits, the glut of buyers looking to relocate may make you think you can demand just about anything and get it. While pricing your home competitively is really important (lest buyers think there is something wrong with the home), you do not want to overprice the property, either.
Studies indicate that buyers looking online are much less likely to check out a property the longer it has been on the market. Set the price at a very reasonable rate for the area, and let the buyers come to you with offers. You might even get a bidding war going.
5. Show the Seasons
Although spring is synonymous with rebirth all over the country, early spring might still seem a great deal like winter. It depends on the climate, mostly. Spring in San Diego looks different than spring in St. Cloud, Minnesota.
If you must list your home in the earlier part of the spring, take the time to feature the best aspects of the home exterior. This helps to take off some of the pressure to show awesome landscaping and lots of greenery. When you can, offer pictures of the home in late spring or summer, to indicate how beautiful it is once everything has a chance to grow. If you can also give out attractive pictures of the home in other seasons, you may want to do that as well.
6. Stage for Success
Winter tends to be not so engaging for the senses, except for the pervasive feeling of cold. Let spring be the catalyst for activity in your home, and set your staging sights on the aspects of spring. Use fresh, floral scents like vanilla. The current trend for colors in the home highlights gray as the target neutral, which feels a lot like winter. You can accommodate buyers looking for a neutral color palette while banishing the drab shades of winter, with a pop of spring accents throughout a gray room.
Succeeding in the spring real estate market requires you to start early and work efficiently. If you get your work done in winter, arrange your seasonal landscaping switch and highlight all the best of the season for your home, you will likely reap the benefits.