6 Tools Every Homeowner Needs in Their Toolbox
Posted by Debbie Drummond on Monday, April 9, 2018 at 11:28 AM
By Debbie Drummond / April 9, 2018
Comment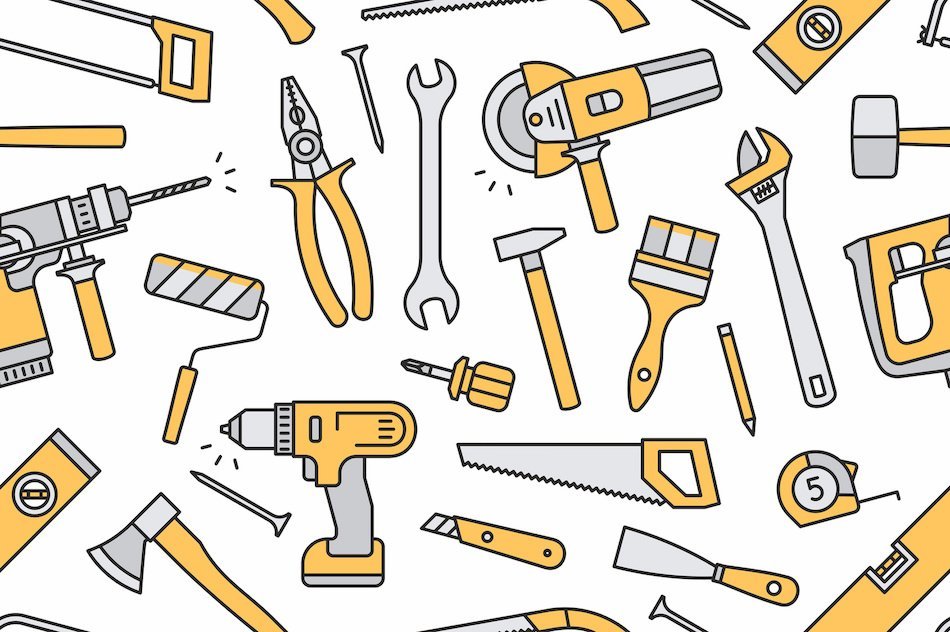 Whether a homeowner is putting a picture up on the wall or they're doing some emergency fixing, every home needs to have a toolbox ready to go for any project. However, many first-time homeowners may not have a toolbox yet or even know what kinds of tools would be helpful around the home. To help those people who don't know where to begin, here are six useful tools every homeowner should have around.
1. Hammers and Screwdrivers
A necessity for basic repairs and home improvement projects around the home, a hammer and screwdrivers serve countless purposes in countless projects. When it comes to everyday projects, hammers and screwdrivers are going to see the most use, so homeowners ought to ensure they have some on hand. While a homeowner will typically only need one hammer, they should invest in a set of screwdrivers in different sizes and heads so they always have the right one for the job.
2. Three Types of Tape
Duct tape is seen as a savior when a homeowner needs a quick fix, but there are other tapes that are just as worthy of being included in a toolbox. Both electrical and painter's tape can be especially useful around the home, with electrical tape being good for repairing wires and other electronics until they can be replaced or repaired by a professional, and painter's tape for any homeowner who wants give their home a new look with a new coat of paint.
3. A Level
In addition to the traditional level that requires users to balance an air suspended in a tube of water, there are also digital levels for homeowners who are short on helping hands. Levels can help make sure picture frames are straight and tabletops are level, and they can be used during a variety of other home improvement projects, so homeowners should make sure they have at least one of the types.
4. Putty and a Putty Knife
Homeowners may decide to put a picture up on the wall one day but realize a week later that there's a much better spot for it somewhere else. In that case, the nail holding it up will leave a hole in the wall, and that's where these tools come in. To fill holes in drywall from things like nails, homeowners can use putty and a putty knife to fill them up. All it requires is a little sanding and painting, and the wall will look good as new.
5. Ladders
While ladders may not fit into a toolbox, they're still an invaluable tool to keep around the home. They can be used for everything from painting to putting up Christmas lights and beyond, and homeowners should consider having one tall ladder for tasks that really require getting up high, like cleaning leaves out of gutters, and they should also have one step ladder to use inside the home.
6. A Stud Finder
While experts are able to knock on the walls and listen to the variation in sound to find studs, most people have to rely on a stud finder to find the home's framing studs. There are two types of stud finders: electric and magnetic, but electric may be the better choice for most homeowners because magnetic stud finders can be set off by metal fasteners that should have been removed but were forgotten during building.
These are just some of the useful tools Anthem homeowners should have readily available in their home. Other tools homeowners should keep on hand are utility knives, pliers, and hand saws.