6 Ways Potential Homebuyers Can Spring Clean Their Finances
Posted by Debbie Drummond on Monday, March 27, 2017 at 7:15 PM
By Debbie Drummond / March 27, 2017
Comment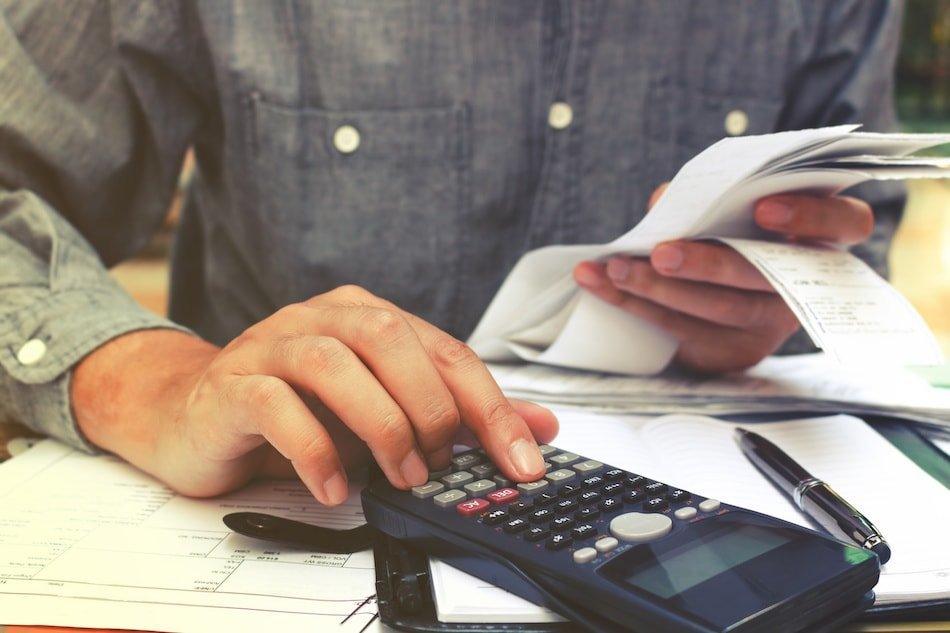 Spring is usually the time of the year when people think of cleaning their homes and removing the clutter and cobwebs left over from the winter. For people who are considering making the leap to homeownership during the year, spring offers a good time to take a good look at their finances in anticipation of signing a contract for their dream home.
Here are some ideas designed to solidify the financial footing of potential homebuyers this spring.
1. Apply a Strategy to Your Tax Refund
Millions of Americans look forward to a windfall that happens each year. Otherwise known as a tax refund, for the majority of people who receive one, the extra funds are treated as fun money and spent on things like vacations, nice meals out and entertainment. For people who are considering the purchase of a home this year, their tax refund can go a long way toward spring cleaning their finances.
Beef up Savings
While the typical amount that experts suggest that homebuyers have available for a down payment is around 20 percent of the purchase price of their home, it's may be a viable strategy to save more. Additional costs such as homeowner's insurance, new furniture, landscaping and decorating can be offset by a healthy saving account and help homebuyers settle in more quickly.
Pay Down Revolving Credit
Having some credit accounts open -- whether they are in the form of loans, credit cards or some other type of revolving account -- is vital to building up a credit history. Too many open accounts, or accounts that have hefty balances, can make it difficult for a potential homebuyer to get a loan or a low interest rate.
Using a tax refund to pay down this type of debt helps improve a person's credit score and puts them in a better position to negotiate, although you will want to make sure not to pay anything down too close to the mortgage application.
Start a "House" Fund
Some financial experts suggest that homeowners keep their housing expenses separate from others when it comes to funding. Designating an account that is solely for house bills helps streamline finances and keeps budgeting matters simple. In addition to monthly mortgage costs and utility fees, consider other reasons why a home might cost money. Think about maintenance equipment and tools, decorating costs and appliance replacements. These purchases can all be funded by using the "house" account.
2. Get a Free Credit Report
Everyone is entitled to a free credit report from each of the three major credit bureaus once a year. Pulling those credit reports and examining them closely is something that everyone should do on a yearly basis. For people who want to become homeowners this year, this step is vital.
Spring time is a good time to make a strategy for cleaning up credit and it starts with obtaining a free credit report. Examine it closely for accounts and charges that are questionable. Some common occurrences are accounts that were closed by never noted as such on the credit report, accounts that were noted as being closed by the creditor when it was the person with the credit that did the closing and medical bills that were paid off. Dispute any questionable findings in writing with the appropriate creditor.
3. Gather Financial Information
Spring is tax season and a good time to make a spring clean of finances. Since taxes often involve consolidating various pieces of financial information and filing them neatly away for later, it's the ideal time to gather the necessary information that a lending institution will need in order to process a mortgage application.
This year's tax forms are a good start but other financial documents that a loan officer will want to see include pay stubs, proof of any assets such as bonds or stocks and all creditors as well as the amounts owed. Much of this information will be available on a credit report -- which the loan officer will pull -- but it helps to be prepared when shopping around for mortgage companies.
4. Assess Finances
Completing an honest assessment of their financial situation enables potential homeowners to gain a more firm financial footing. Budgets are often treated as a dirty word for some people but even a simple one can provide a clearer picture of a homebuyer's finances. Knowing how much money is coming in every month and which items are responsible for it leaving are necessary to determine the amount of home that one can afford.
5. Hold Off on Big Purchases
Unless it's absolutely necessary, this year is not the time to purchase a dream car that will leave one saddled with a monthly payment. Reconsider the purchase of a boat or taking an expensive vacation that will be funded by credit cards. Instead, make a dedicated account to start saving up for these expenditures, if possible. Making too many large purchases too close to applying for a mortgage can call into question the health of a potential homebuyer's financial situation.
6. Start an Emergency Fund
For those people who are diligently saving for a home, adding another savings account might seem pointless. However, if the down payment for a home wipes out the savings that have accrued, these new homeowners have no cushion to fall back on if the unexpected occurs before they're able to replenish their savings. An emergency fund helps provide the money to bridge that gap.
Following these suggestions provides potential homebuyers with a number of strategies that can improve their financial standing. These can lead to success in the mortgage office as well as after the purchase of a new home in the event that the unexpected occurs.