7 Things You Should Know If You're Moving to Las Vegas
Posted by Debbie Drummond on Tuesday, February 18, 2014 at 3:00 AM
By Debbie Drummond / February 18, 2014
2 Comments
What to expect when living in the 24/7 town.
1) You will need a guest room.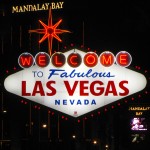 Folks who move to Vegas find that long lost Aunt Grace and distant Cousin Joe miss them so much they just have to come for a visit. Add one to the number of bedrooms you thought you needed. The extra room doesn't have to be too big. Don't make it too comfortable or they might never leave.
2) This is the real "City that never sleeps".
You can go to dinner, a show, stop into a lounge for music afterwards. Maybe play a little. Next thing you know you're in line at the Valet as the sun comes up.
It isn't only the Casinos that are open all night. You'll find fast food restaurants stay open later. There's a 24 hour manicure/pedicure shop close to the Hard Rock. Most supermarkets stay open 24 hrs. Pho Kim Long on Spring Mountain is open 24 hours a day for those who crave Won Ton Soup & Chow Mein for breakfast. This is a town where night owls are at home. Just buy the heavy duty black-out shades for those days when you get to bed at 6 a.m.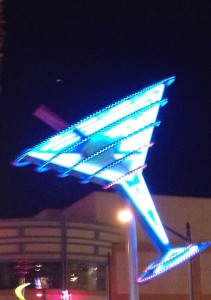 3) Sunshine and Blue Skies.
NV is the "Silver" State. Could be the "Sunshine State". In Las Vegas, we average 300 days of sunshine per year. It seldom rains in Las Vegas but when it does it can pour. Average annual rainfall is only 4.17 inches over 21 days. Sometimes the little rain we get can come all at once. As much as an inch or two can pour down in half an hour or less. When that happens, you may need a kayak.
On rare occasions it snows in Vegas. Maybe once or twice a year we might get a little of the white stuff. Snow in Vegas is more like a well trained house guest. It shows up, looks pretty for a little while and goes away before you get tired of it. Or have to shovel it.
4) We've Got Parks and Recreation.
Head East to the Grand Canyon. Bus tours to and from the Grand Canyon will take an entire day. Helicopter flights will give you an incredible over-view of the park in a much shorter time frame. If you drive to the Grand Canyon, you'll have time to visit Lake Mead National Recreation area and the Hoover Dam.
To the North, we have Bryce Canyon and Zion National Parks. A great trip is to drive through Zion and on to Bryce Canyon. Bryce will take about 6 hours by car and is a ski destination in Winter. Zion is three and a half hours and offers views of sandstone formations.
One of the most surprising parks is Death Valley. It spans over 3.4 Million acres. You'll find multi-hued Mountains and Sand Dunes. In the midst of it is a Golf course with a date palm grove at Furnace Creek. It descends to 282 feet below sea level at its lowest point. One of the loops in the park is "Artist Palette". Once you see it, you'll understand why Death Valley is a visual feast. And it's just over two hours from Las Vegas by car.
The Valley of Fire is just over an hour's drive Northeast from Las Vegas and offers great hiking, camping and photo ops. South of the Hoover Dam, Lake Mojave is popular for skiing and jet skies.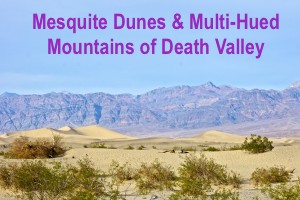 Tourists and locals alike enjoy Red Rock Conservation area. It's just a few minutes West of Summerlin. Red Rock Country Club and the Ridges of Summerlin border the Conservation area. Residents have access to hiking trails that lead into the Mountains. Public access to Red Rock is just West of the Paseos of Summerlin. It features a scenic drive that takes about 45 minutes by car. At various points you can park along the way and go exploring. There are miles of hiking paths. Rock climbing is another big sport in the area.
5) Yes, Virginia, we do have "gaming" in Las Vegas.
Several years ago, home buyers received a zoning map of the Valley with current and future Casinos outlined. It was good for a laugh when asking, "Could you sign this form showing that you know there are Casinos nearby?"
Gaming isn't only in the Casinos. You can find machines in grocery stores, drug stores, even the airport. If your mate runs out to pick up a gallon of milk and doesn't return for a couple of hours - maybe they were at the supermarket all that time.
6) Las Vegas Has a Unique History that is still unfolding
Las Vegas incorporated as a City in 1905. Construction on the Hoover Dam brought the first major employment to the Valley. As Las Vegas started to grow, it attracted some colorful characters. Bugsy Siegel may have led the way for the mob connection but he wasn't the only gangster to spend time in Sin City. You can find out more about that element at The Mob Museum. Our former Mayor, Oscar Goodman was instrumental in building the Mob Museum. Goodman himself is a former mob attorney. Long before Toronto had a mayor who likes to indulge, Mayor Goodman was infamous for his Bombay Saphire Martinis. Term limits kept "the world's happiest Mayor" from running for another term. Instead we elected his charming wife Carolyn as the current Mayor.
Both Mayor's Goodman have devoted themselves to promoting and revitalizing downtown LV. On top of the Mob Museum, we now have the Neon Boneyard where many of the classic old Neon signs are on display. The signs are also displayed along Las Vegas Blvd in the Downtown area and at several spots along Fremont Street.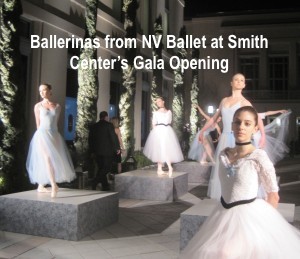 The Smith Center for the Performing Arts opened in the Spring of 2012. It has received international acclaim and brought a diverse selection of talent to our town. It's home to the Nevada Ballet and the Las Vegas Philharmonic. Featured genres also includes Broadway plays, jazz, classical and a speaker's series.
Recently Tony Hsieh of Zappos fame has thrown his efforts and finances into the Downtown area. He started by taking over the old City Hall and transforming it into the Zappos Headquarters. Hsieh's vision of a revitalized downtown is on the Downtown Project's website.
The latest opening is the Downtown Container Park with shopping, restaurants and entertainment. It's housed in re-cycled Cargo Containers. Other businesses are also finding downtown worthwhile. The Lady Luck was closed, gutted and re-opened as the Downtown Grand. New restaurants have opened and the area is now a trendy spot for both tourist and locals. Things are definitely looking up for Downtown Las Vegas.
During the recession we saw a slowdown in new developments throughout town. We are now seeing new projects. Most recent Strip opening was the Linq which will soon feature the world's tallest observation wheel. Next big Hotel/Casino opening will be the SLS which replaces the old Sahara. MGM is building a 20,000 seat sports arena between Monte Carlo & CityCenter. Suburbs like Summerlin are seeing an increase in the construction of new homes. Henderson has a new water park opening this Spring. The Shops at Summerlin will be open later this year.
With all these activities and great weather, boredom is a word we seldom hear in Las Vegas.
7) There are Great Neighborhoods in Las Vegas.
Las Vegas sits on an East West grid that makes it easy to navigate. The Strip and the 15 Fwy run North-South through the center of the Valley. The 215 Beltway surrounds most of the town. The 95 connects the Northwest and Southeast corners of the valley. It's easy to get around the entire town in an hour or less. You'll find great neighborhoods on all sides of the Valley. The most distant communities are still within a 20-30 minute drive to the Strip.
Most People in Vegas are from somewhere else. They are friendly and welcome newcomers.
Thanks to our friend Rich Cedarburg for inspiring us to write this post. Thinking of a more laid-back desert town? Read Rich's 7 Things you Should Know if Moving to Albuquerque.