Are You Over Pricing or Under Pricing Your Home? What You Need to Know
Posted by Debbie Drummond on Monday, August 12, 2019 at 11:23 AM
By Debbie Drummond / August 12, 2019
Comment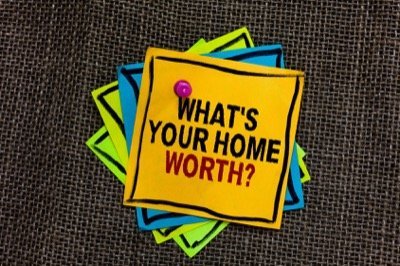 When the time comes to sell your home, it's important to price the home right. If the home is badly priced, either too expensive or too inexpensive, you may lose money and take a long time to sell. Understanding the dangers of incorrect pricing, and working with a real estate professional to price your home correctly, can help you have a successful home-selling experience.
For informational purposes only. Always consult with a licensed real estate professional before proceeding with any real estate transaction.
Dangers of Over Pricing
Buyers tend to look for homes within a certain price range. They avoid going too far above or below their price range, because budget is important to them. When buyers look at homes in a price range, they compare properties and decide which home to purchase based on a number of factors, including amenities, condition of the property, and so on.
A home that is over-priced will have fewer amenities and perks compared to other homes in the price range. When buyers come to see that house, they're likely to think about how other homes in that price range compare, then they'll move on.
A home that is over-priced may sit on the market for a long time before it sells. Buyers often disregard homes that stay on the market for a long time. The natural assumption is that something is wrong with the property. The longer the home sits on the market without selling, the harder it becomes to sell. Over pricing a home can draw out the home selling process by weeks or months, and often the seller must drop the price of the house dramatically to attract buyers.
Dangers of Under Pricing
A home that is under-priced may fetch a much lower price than it deserves. In addition, many home buyers become naturally uncertain about a home that looks too good to be true. It may seem rather backwards, but a home that is under-priced could take a longer time to sell for this reason.
How To Price Properly
To determine the proper price of a home, real estate professionals refer to homes that are nearby and similar in size, condition, age, and so on. This is often called a CMA or Comparative Market Analysis. Some real estate professionals can price a home just by looking at the home, while others must perform a thorough evaluation of real estate in the area.
Either way, most homeowners do not have the ability to price a home on their own. In fact, most homeowners should not price their own home, because they do not have the ability to gauge how much their own home is worth. Many homeowners are inclined to price the home too high, either because they're hoping to make the most money possible, or because they simply love their house so much. Real estate professionals are trained to price a home properly.
Real Estate Agent Price Seems Low. Can You Get a Second Opinion?
Homeowners thinking about putting their home up for sale can meet with multiple real estate professionals before choosing a professional to help them sell their home. Different real estate agents may have different opinions about what price is right for a property.
That said, if most real estate professionals agree that a home should be sold at a certain price, that is likely the best price for that property. Shopping around to find a real estate professional who will try to sell that property at a higher price could make the selling process more difficult overall.
Work with a Real Estate Professional
If you're a Canyon Fairways homeowner who would like to sell your home sometime soon, now is the time to start meeting with real estate professionals. Working with a knowledgeable real estate agent can make the entire experience more successful.
For more information about selling your home, talk to a real estate agent. Interview agents with a good reputation in your area. This will make the decision easier overall.
For informational purposes only. Always consult with a licensed real estate professional before proceeding with any real estate transaction.