Are Zillow's Las Vegas Home Values Accurate?
Posted by Debbie Drummond on Thursday, July 3, 2014 at 8:15 AM
By Debbie Drummond / July 3, 2014
Comment
Searching for "real estate", "homes for sale", etc., will usually find Zillow at the top of the results. For some, this shows that Zillow is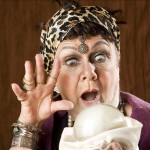 some sort of real estate authority. Their website does allow you to search some of the current listings that are available. They do have some useful articles for home buyers and sellers. And they have those quick little home value "Zestimates" that will give you what your home is worth in a second.
A recent article questions, "Are Zillow's Home Value Estimates Accurate?" In the article, Bill Gassett outlines some of the ways in which Zillow can be a useful tool as well as why their Zestimates are not reliable.
We decided to look at Zillow's home value estimates for the Las Vegas market. This is what we found.
Buyers Should Take Zillow's Estimates with a Grain of Salt.
Las Vegas has a low inventory of homes for sale at the moment. Buyers who make offers based on what Zillow says a home is worth are may miss the boat. In the homes priced under $500K, our random sample found that Zillow tends to be lower than the closing price.
Why do their values come in lower? Zillow doesn't know how many competing offers there are on a home. It doesn't know that the home is in move in ready condition with new paint and carpet. It is giving a value based on a home that sold without knowing details about that home.
Buyers who rely on Zillow can spend days and weeks viewing homes, only to see their offers rejected or outbid. Smart buyers review comps with their Realtor rather than counting on Zillow.
Misleading Home Values are Obstacles to Home Sellers.
As Realtors, we've seen online home values come in all over the map. Some values are too high. Some are too low. When they're too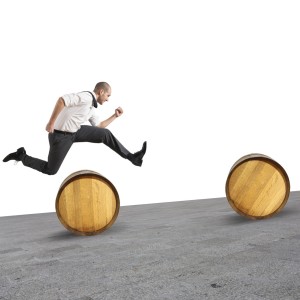 high, the homeowner takes them as gospel and figures their home has to be worth at least that amount. There are consequences to pricing your home too high. Homeowners who rely on the online valuation when setting their list price, could be making a mistake.
If the online value is low, sellers may still be challenged. Buyers who see the low value may be reluctant to pay the true market value. We've encountered buyers who refuse to offer more than what they've seen on a website. Fortunately, many buyers are beginning to realize that online values are less than reliable.
An experienced Realtor has a method for determining a home's value. They will prepare a "Comparative Market Analysis". The CMA will be influenced by the conditions and upgrades of the homes that have sold. They'll compare locations to see if one backs up to a noisy street or has some other dis-advantage compared to your home. They will also take into account the inventory or lack thereof. Determining a home's value is more than putting numbers into a computer.
How do Zillow's values compare to recent homes sold in Las Vegas?
It's easy for Realtors and home owners to bash Zillow's values as not being accurate. We decided to back up our theory with a look at the actual numbers. Today is July 2nd, and we currently show 31 single family homes that closed escrow today. The number is likely to increase when agents have a chance to update the listing info. That's the number when we did the search.
We narrowed the options by looking at homes purchased with FHA, VA or Conventional Financing. In other words, homes that would have needed to appraise. There were 18.
Price comparisons showed that four of the 18 homes sold close to their Zestimate:
5726 Winter Cherry St, Las Vegas. Zestimate was $163K. Sold for $162K $1K High
10668 Mount Jefferson, Las Vegas. Zestimate was $181K. Sold for $180K $1K High
9753 Villa Lorena Av, Las Vegas. Zestimate was $157K. Sold for $162,500 - $5K low
501 Madison Taylor, Las Vegas. Zestimate was $260K. Sold for $265K. - $5K low
Four were reasonably close:
2420 E Oakey Bl., Las Vegas. Zestimate was $100K. Sold for $110K. $10K Low
2398 Sunburst View St., Henderson. Zestimate was $390K. Sold for $400K. $10K Low
1863 Wood River St., Henderson. Zestimate was $320K. Sold for $310K. $10K High
5915 Vizzi Ct., Las Vegas. Zestimate was $337K. Sold for $330K. $7K High
Eight out of the 18 homes were somewhat in the ball park. Why complain if they have that many coming in reasonably close? That's obvious when you see how the others vary from their online values.
The less accurate values included:
4905 Pinion Dr, Las Vegas. Zestimate was $155K. Sold for $180K. $25K Low
4379 Wendy Ln, Las Vegas. Zestimate was $91K. Sold for $105K. $14K Low
2578 Vegas Valley Dr., Las Vegas. Zestimate was $237K. Sold for $160K. $77K High
1282 Silver Knoll Av, Las Vegas. Zestimate was $171K. Sold for $200K. $29K Low
4241 Flaming Ridge Tr, Las Vegas. Zestimate was $261K. Sold for $285K. $24K Low
7363 Chrome Hill St., Las Vegas. Zestimate was $150K. Sold for $174,900. $25K Low
616 Playa Del Sol Wy., Henderson. Zestimate was $204K. Sold for $235K. $31K Low
1416 Via Merano St., Henderson. Zestimate was $366K. Sold for $385K. $19K Low
2006 Trailside Village, Henderson. Zestimate was $409K. Sold for $390K. $19K High
The homes above were priced below $500K. So we took a look at luxury homes sold in Las Vegas and Henderson over the past week. We restricted the results to homes priced at $1 Million plus. We required a conventional mortgage to ensure that an appraisal was ordered.
These are the Zestimate to closing comparisons for 11 Las Vegas Luxury Homes that closed this past week:
11425 Klavans Ct., Las Vegas. Zestimate was $871K. Sold for $1.1M. $229K Low
1408 Iron Hills Ln., Las Vegas. Zestimate was $1.54M. Sold for $1.25M. $290K High
2209 Paiute Meadows Dr., Las Vegas. Zestimate was $1.32M. Sold for $1.34M. $20K Low
10433 Orkiney Dr., Las Vegas. Zestimate was $1.31M. Sold for $1.285M. $25K High
1408 Marbella Ridge Ct., Las Vegas. Zestimate was $1.94M. Sold for $1.875M. $65K High
40 Sun Glow Ln., Las Vegas. Zestimate was $2.28M. Sold for $1.9M.
$380K High
2547 Red Springs Dr., Las Vegas. Zestimate was $1.03M. Sold for $1.15M. $120K Low
1610 Brock Ct., Las Vegas. Zestimate was $1.28M. Sold for $1,196,750. $83,250 High
19 Greenside Dr., Las Vegas. Zestimate was $1.66M. Sold for $1.93M. $270K Low
3300 La Mirada Av., Las Vegas. Zestimate was $1.13M. Sold for $1.085M. $45K High
9 Corral De Tierra Pl, Henderson. Zestimate was $1.79M. Sold for $2.1M. $310K Low
The luxury homes had five that were fairly close, ranging from $20K to $83K difference. Another one showed a $120K difference. That left five that were substantially different. In fact, one of them would have had the buyer paying as much as $350K more than the home sold for.
It's clear that the accuracy of these "Zestimates" varies widely. In Las Vegas, we find they tend to be lower but not always.
So how would you feel about using a Surgeon who hits their mark 8 out of 18 times? Or 6 out of 11 as they did with the luxury homes?
How accurate are Zillow's Las Vegas Home Values?
Zillow does provide info on the accuracy of their Zestimates. It isn't easy to find. You can click on the "Advice" button on their tool bar and scroll down to "Buyer's Guide". That will open a page with some useful info for home buyers. Scroll down past the useful info to the footer. Click on the button for "Zestimate". That's where you find the page that asks questions about what a Zestimate is and "how accurate is a Zestimate?".
Their table currently shows it was updated on June 4, 2014. They give themselves 2 stars for their Las Vegas values. That translates into "fair Zestimate" in their footnotes.
They claim that 32.5% of their values are within 5% of the purchase price. Not very good for a website that uses this tool to help establish their credibility. They claim 62.1% are within 10% and 86.9% are within 20%. They report their median error of 7.7%. The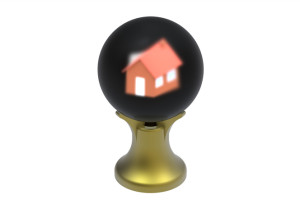 median is their claim that half the homes sold in Las Vegas closed within 7.7% of their Zestimate. Might be acceptable if their value for your home is within the 7.7% or less.
Who is Zillow?
Are they an experienced Realtor or Appraiser? Do they know the local market? Can their computer tell that one high rise condo has a Strip view and another looks at a parking garage? Do they know when a home needs to be completely gutted and when it's pristine?
No....Zillow isn't a real estate expert. Zillow is an expert internet marketing company. They build a website designed to rank in the top of the search engines. They make money by attracting as many potential buyers and sellers to their website as possible. They in turn sell advertising on their site. Attracting eyeballs and selling ads is their goal. Nothing wrong with that, but...
If you want to know your home's value, find someone who works with buyers and sellers in your local market everyday.