Bathroom Remodeling Tips: Getting the Most ROI with Smart Bath Upgrades
Posted by Debbie Drummond on Monday, July 16, 2018 at 9:46 AM
By Debbie Drummond / July 16, 2018
Comment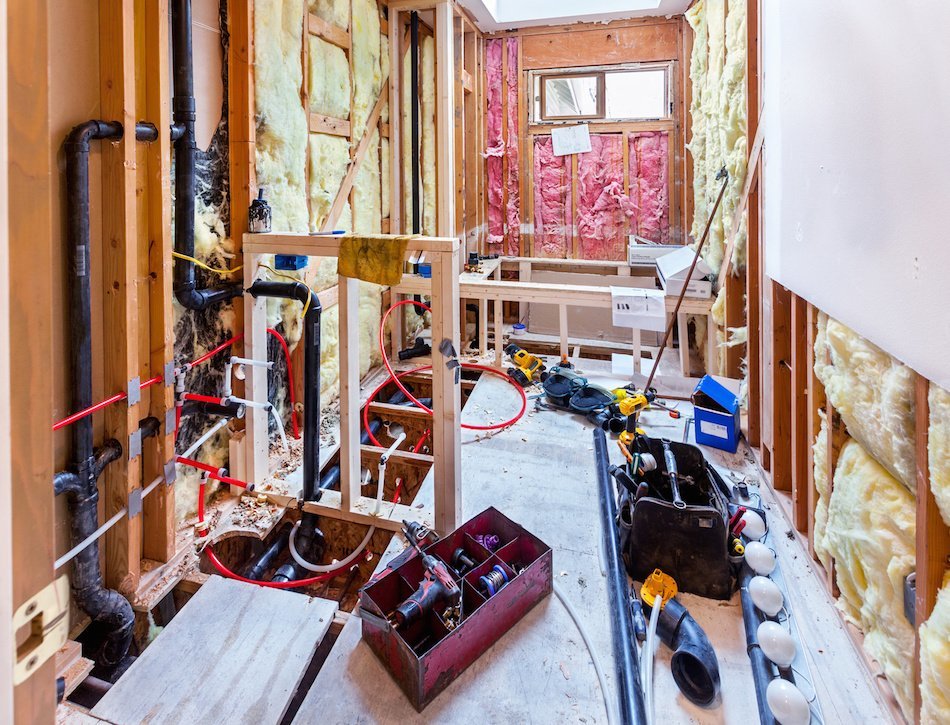 While the bathroom is one of most of the most vital parts of the home, it is has often been overlooked concerning ambiance and decor. However, when it comes to renovation projects, bathroom remodeling is second only to kitchen upgrades these days—and for good reasons. Not only can current owners enjoy this updated space, but certain bathroom improvements including those discussed here can offer a high return on investment (ROI) when the time to sell arrives. According to expert's research, smart midrange and upscale bathroom remodels can allow sellers to see an average ROI of 62 percent of their investment costs.
Invest in Timeless Flooring
There are many types of flooring for homes, though some work better for bathrooms and kitchens due to wet areas and high traffic.Two of the best types of timeless flooring materials for bathrooms are ceramic tiles and natural stones. However, there's quite a bit of difference between them, especially when it comes to initial expense. Ceramic tiles provide a classic look that appeals to many homebuyers, and they are relatively easy and affordable to install. More than a financial return on tile, giving the bathroom a clean look can help boost sales appeal.
Those seeking attractive and resilient flooring that offers a solid ROI, should look into options such as natural stones. Limestone, slate, and flagstone flooring can easily become a focal point of the bathroom while giving it a natural ambiance. Homeowners may want to stick with relatively neutral hues, regardless of the type of material they choose for greater buyer appeal. Want to include a luxury feature? Consider installing a floor heating system beneath new flooring.
High ROI Vanity and Sink Upgrades
Modern double vanities are very popular with homebuyers, and many won't even consider having a master bath with only one sink. Think beyond pre-fabricated sunken dual sinks and standard cabinets for maximum beauty and a higher ROI. Standalone furniture-like cabinets with clear or decorative free-standing bowl sinks are all the rage. However, they offer a classy look that isn't likely to fall out of style anytime soon and it's a very affordable update.
Another elegant minimalist look that many buyers are willing to pay extra for are what designers call floating vanities. This setup typically includes the use of one long piece of solid material such as marble or water-sealed wood that spans vanity area. This simple addition is then topped with elegant top-seated vanities that appear to 'float' across it surface. Regardless of vanity style, be sure to choose high quality matching hardware to increase aesthetics and perceived buyer value.
Renew, Reglaze or Replace the Tub
Depending on the type of tub currently installed, there are a few options concerning renewing the surface to avoid costly replacement but still boost ROI. One option for ceramic coated cast iron freestanding and elevated tubs is to reglaze the surface to restore its beauty. Those with tub-shower combinations made of resin or acrylic can have a prefabricated mold placed directly atop the old tub, which is far cheaper than replacement.
Sunken tubs are growing in popularity, especially those with jetted features that provide a spa-like experience. However desirable they are, the ROI may not be quite as high as sellers might expect. Most real estate experts recommend refurbishment over new installations—especially concerning high-end tubs—when possible.
Determining Which Bathroom Renovations to Invest In
Regardless of which remodeling tasks owners choose for their bathroom, there will never be a set guarantee concerning those project's ultimate resale value. Take a look at the 2016 Cost vs. Value Report to learn more about each factor beforehand to make the best choices. It's also advised to contact a local Painted Desert real estate professional who knows the current market if selling is in the near future.