The 5 Best Breakfast Spots in Las Vegas, NV
Posted by Debbie Drummond on Tuesday, December 1, 2020 at 10:14 AM
By Debbie Drummond / December 1, 2020
Comment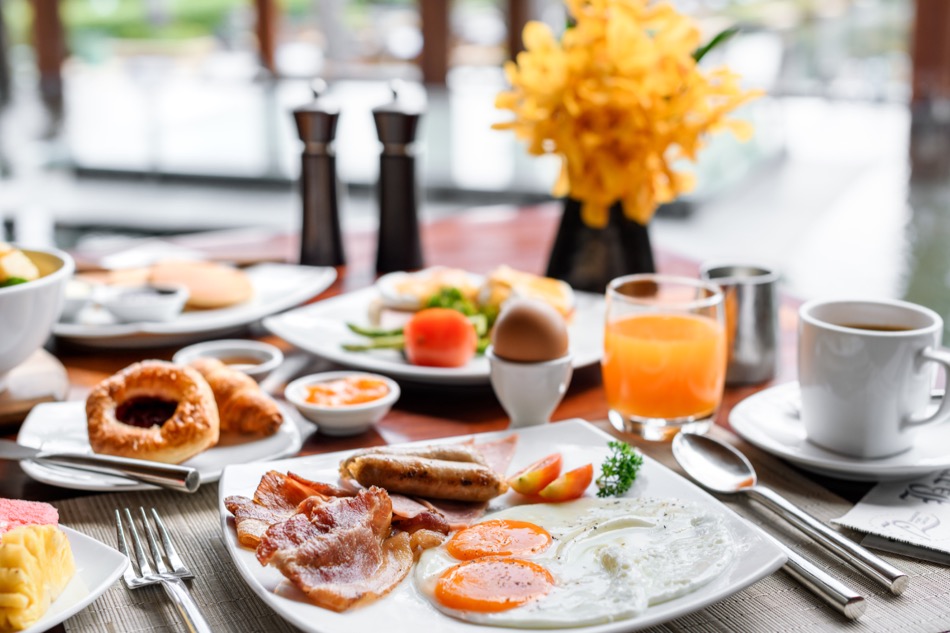 Breakfast is a pivotal meal to start off one's day and shouldn't be missed. However, Las Vegas is a large city with many options for residents and visitors to discover. The following breakfast spots are the best choices for both home-style dishes and upscale breakfast dining.
The Omelet House
Address: The Omelet House, 2160 W Charleston Blvd A, Las Vegas, NV 89102
The Omelet House is a 40-year treasured breakfast and lunch spot in Las Vegas, Nevada. This hide-a-way is frequented by locals who appreciate the fine food at reasonable prices.
Of course, as locals themselves, the owners are strict about using fresh ingredients that are locally sourced. Stop by for breakfast or lunch to feast on goodies like specialty burgers, lobster Benedict, and unforgettable omelets—because breakfast for lunch is always a treat.
Rooster Boy Café
Address: Rooster Boy Café, 2620 Regatta Dr #113, Las Vegas, NV 89128
To get a taste of locally sourced deliciousness, look no further than Rooster Boy Café for your morning meal. Located in Desert Shores, this bright and airy café blends global styles with a friendly atmosphere designed to make guests feel at home.
Founded by Chef Sonia El-Nawar, Rooster Boy Café reflects its Chef and founder's global food experience, sampling flavors from San Fransisco, New York, Paris, Mexico, and more, all places where El-Nawar has trained and developed her culinary prowess.
Rooster Boy Café offers delicious all-day breakfast options like granola bowls with El-Nawar's custom granola line, galettes, and egg dishes spanning varieties like chilaquiles, dutch oven pancakes, shakshouka, and more. The restaurant also features a pastry menu and an assortment of beverages to prepare you for your day.
With so many delicious offerings, why not make a stop to Rooster Boy Café today?
Honey Salt
Address: Rampart Commons, 1031 S Rampart Blvd, Las Vegas, NV 89145
Honey Salt is a highly reputed place for brunch, lunch, and dinner in Las Vegas. Prepare for American bistro dishes and a classic ambiance at this restaurant. While not typically a breakfast restaurant, Honey Salt has spectacular brunch options on the weekend that residents and guests to Las Vegas shouldn't miss! Brunch offerings include bottomless Mimosas, "hair of the dog" drinks like Bloody Mary, Bloody Maria, Bloody Caesar, and Michelada, and more.
Edible favorites include the buttermilk chicken sandwich, classic ornate salads, and melt-in-your-mouth meatballs. Honey Salt's chefs favor farm-to-table ingredients that are locally and regionally sourced, and they also have impeccable homemade desserts.
The Bagel Café
Address: The Bagel Café, 301 N Buffalo Dr, Las Vegas, NV 89145
For an NYC-style deli that delivers delicious bagels, overstuffed sandwiches, and decadent pastries, the Bagel Café is the perfect place to drop by during breakfast hours. Offering "a little taste of New York in the heart of Las Vegas," this Mom & Pop style restaurant is sure to evoke the feeling and flavors of the east coast.
The Bagel Café was founded in 1996 when recent Long Island transplants Savvas and Shari Andrews discovered a lack of small business restaurants in the area, especially those that evoked the feelings of their home state. Committed to filling that gap, they founded the Bagel Café, a home not just for New Yorkers, but for anyone in Las Vegas who loves to visit a good Deli.
Fresh bread, homemade soup, and smoked fish flown in from Brooklyn, NY, are all hallmarks of this family-owned restaurant, as is the friendly atmosphere and homey relationship staff has with guests. You'll feel like part of the family whenever you step in for a bagel with schmear, homemade cookies, or an unforgettable New York Cheesecake. Stop by the Bagel Café today, where there's something tasty for everyone!
eat.
Address: eat., 707 E Carson Ave, Las Vegas, NV 89101
Located in downtown Las Vegas, eat. is a hip local eatery known for its breakfast and lunch options. It has been featured in several reviews of top restaurants in Las Vegas for its home-style comfort food and is a must-visit for anyone new to the city.
Chef Natalie Young brings eat. to life using her philosophy around food as a basis, which she formed around five essential tenants:
Eat local.
Eat happy.
Eat fresh.
Eat fast.
Eat smart.
Young also has other ventures worth exploring in the Las Vegas area: Old Soul American Kitchen & Bar, and Chow to the Core, a combined restaurant and educational effort helping to teach children in challenging environments how to cook. Eat. is Young's most recent venture, with investments from Tony Hsieh helping to propel it into what it is now.
Visitors to eat. have options between sweet and savory dishes, all-day eggs, soups, salads, sandwiches, and more when they visit this eatery. This delicious, home-style food shouldn't be missed in your next breakfast out!
Visit a Las Vegas Breakfast Spot Today
There is a perfect option for a great breakfast in Las Vegas to choose from. When locals swear by them, you simply cannot go wrong with their recommendations.