Best Companies to Work For in Las Vegas
Posted by Debbie Drummond on Monday, February 20, 2023 at 10:36 AM
By Debbie Drummond / February 20, 2023
Comment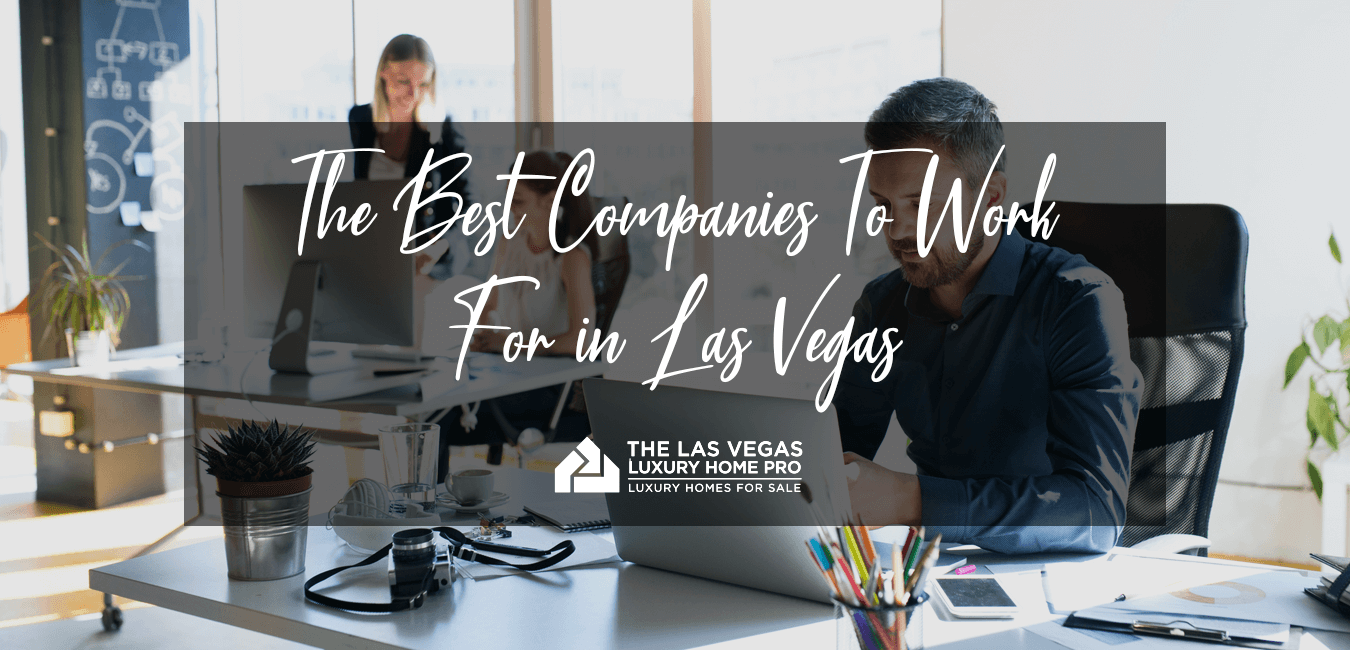 When looking for a new job in Las Vegas, you will want to search out companies who seek to improve and retain the health of their entire company and community. Things to look for are highly rated staff retention, competitive salaries and a diverse staff. Additionally, respectable companies will have high ethical standards and often use green technology. Any Las Vegas company worth its salt will put employee and customer happiness at the top of its list of priorities.
Athletic Greens
As a relatively new company, Athletic Greens is quickly establishing itself as a top player in the healthy beverage space. According to FlexJobs, the company has supported flexible scheduling for all its employees, which includes 100% remote work positions from anywhere on the globe. In addition, Athletic Greens is also committed to sustainability by becoming Climate Neutral Certified, and also part of the How2Recycle® program. As for its primary product, AG1, the drink mix has a combined 75 vitamins, minerals, whole-food sourced superfoods, and adaptogens that are all in one quick-and-easy daily serving. Beats taking a series of pills everyday, right?
Golden Nugget
The Golden Nugget is one of the most recognizable brands for premier gaming, dining, and entertainment in Downtown Las Vegas. Not surprisingly, it's also among the to career destinations for anyone working in these fields as well. According to Zappia, the company's staff is strikingly diverse, coming from all different demographic backgrounds. 52.7% is female and 44.0% is made of ethnic minorities. The average salary of an employee at Golden Nugget is $30,381 per year, skewing slightly lower than its larger competitors in the industry. Nonetheless, Golden Nugget is a central player in the hospitality industry. It has a revenue of $300M and is home to 3,145 employees.
NV Energy
If you are looking to work for a company that takes care of its own, check out NV Energy, a public utility with headquarters in Nevada which generates, transmits and distributes electric service in both northern and southern Nevada. Its reach includes the Las Vegas Valley and it provides natural gas service in northern Nevada, in the Reno-Sparks metropolitan area. NV Energy seeks to be a corporate leader and community role model when it comes to improving the quality of life for everyone in the Nevada territories it covers. The company prides itself on its inclusion and diversity, with 35.7% of its staff being female and 45.9% consisting of ethnic minorities, reaching from diverse demographic backgrounds. In fact, employees at NV Energy seem generally happy, as shown by a tendency to stay for 6.6 years, signifying excellent employee retention. The average employee makes $75,107 per year, a somewhat lower number than some of its biggest competitors. It is one of the larger utility companies with an annual revenue of $3B and 2,500 employees.
Thinking about relocating to the desert?
Check out our comprehensive
Guide to Moving To Las Vegas
, or contact Debbie Drummond, local Las Vegas real estate expert, to discuss all your relocation needs and goals.
Switch
In an increasingly digital world, the need for advanced, state-of-the-art data centers is unquestionably at an all-time high. And given Switch is globally recognized for designing, constructing, and operating the most innovative data centers in the world, it's quickly becoming one of the best companies to consider for a career in modern technology. Founded back in 2000 right here in Las Vegas, Switch has developed more than 700 issued and pending patent claims for data center design and infrastructure, and it's also a company that is highly focused on sustainability and green initiatives. In fact, all of its North American data centers run on 100% renewable energy, helping compliment their advanced innovations in both design and efficiency.