The 5 Best Dessert Spots in Las Vegas, NV
Posted by Debbie Drummond on Tuesday, June 8, 2021 at 7:45 AM
By Debbie Drummond / June 8, 2021
Comment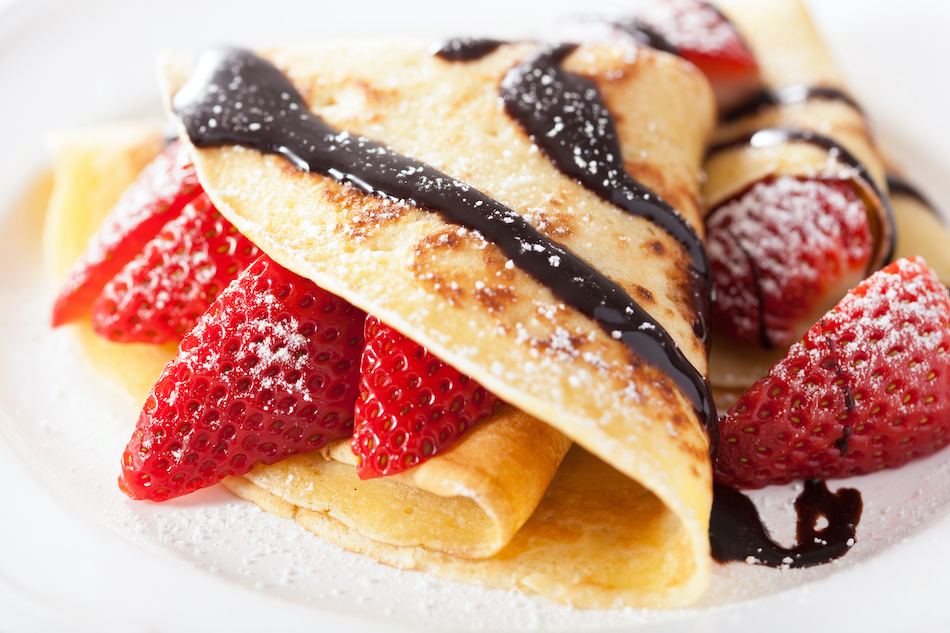 Las Vegas is a city where it's safe to indulge in fun, frivolous, and exciting things, making it the perfect city to grab dessert after an evening meal. From The Strip to Fremont Street, plenty of dessert locales offer sinfully sweet treats that cannot be discovered anywhere else.
Here's a taste of some of the best dessert spots in Las Vegas, Nevada.
La Creperie
Anyone searching for an authentic French delicacy for dessert can head to Paris Las Vegas, where La Creperie is located. This iconic Las Vegas dessert spot offers grab-and-go crepes from its walk-up sidewalk location on Le Boulevard. Its menu includes various dessert crepes, such as Nutella with candied hazelnuts or banana with caramel drizzle. Visitors have the option of adding a cold scoop of ice cream to any dessert crepe, which truly completes the experience.
Luv-It Frozen Custard
There's a lot about Las Vegas that is new, shiny, and sparkly, but Luv-It Frozen Custard is a hidden gem that has been beloved by locals and travelers alike for nearly 50 years. Luv-It Custard is an old-fashioned frozen custard shop that has been operating in the city since 1973. It has stayed true to its humble roots, and most people will find that it has not changed much at all in the last several decades. This is a good thing because this frozen custard shop has long been known for its high-quality ingredients and delicious flavors. The flavors vary based on the day of the week and the month of the year, but some examples include Champagne Cherry, Root Beer Float, and Fresh Banana Nut.
Carlo's Bakery
Anyone who is a fan of Buddy Valastro's show Cake Boss will want to head over to Carlo's Bakery in Las Vegas. At this dessert shop, visitors can enjoy the same treats and sweets available in the Hoboken bakery featured on the TV show. One of the most popular items on the menu at this bakery is cake slices. Several colorful cake slices on the menu tower above the rest, such as the Strawberry Rainbow cake slice and the Rainbow Chocolate Fudge cake slice.
Waffelato
One unique dessert experience in Las Vegas can be found at Waffelato, located on Fremont Street. This dessert shop serves up cones created from homemade waffles and filled with flavorful gelato. The result is a refreshing dessert that is almost as filling as a meal.
Bellagio Chocolate Fountain
The Bellagio Hotel and Casino is perhaps one of the most iconic sites on The Strip, largely because of its magnificent fountains that spray and twirl in the air throughout the day and night. While this hotel may be most famous for its captivating fountain show, there's actually another fountain in the Bellagio that deserves an honorable mention on this list. The Bellagio Chocolate Fountain is the world's largest chocolate fountain, and this dessert concoction stretches from the floor to the ceiling. Visitors can witness it pumping rivers of white, milk, and dark chocolate 24 hours per day, sending tantalizing aromas through the air. If it's a treat for the eyes rather than the tastebuds you're after, this is definitely worth visiting.
Travelers in Las Vegas often seek out the creative concoctions found at bakeries and other dessert shops on The Strip. Residents often know the hidden gems nestled in lesser-known corners of the city offer unique dessert experiences. No matter what, anyone is sure to find a dessert that pleases their palate when the culinary hot spot of Las Vegas is on the menu.