The 4 Best Dinner Restaurants in Las Vegas, NV
Posted by Debbie Drummond on Thursday, December 17, 2020 at 12:18 PM
By Debbie Drummond / December 17, 2020
Comment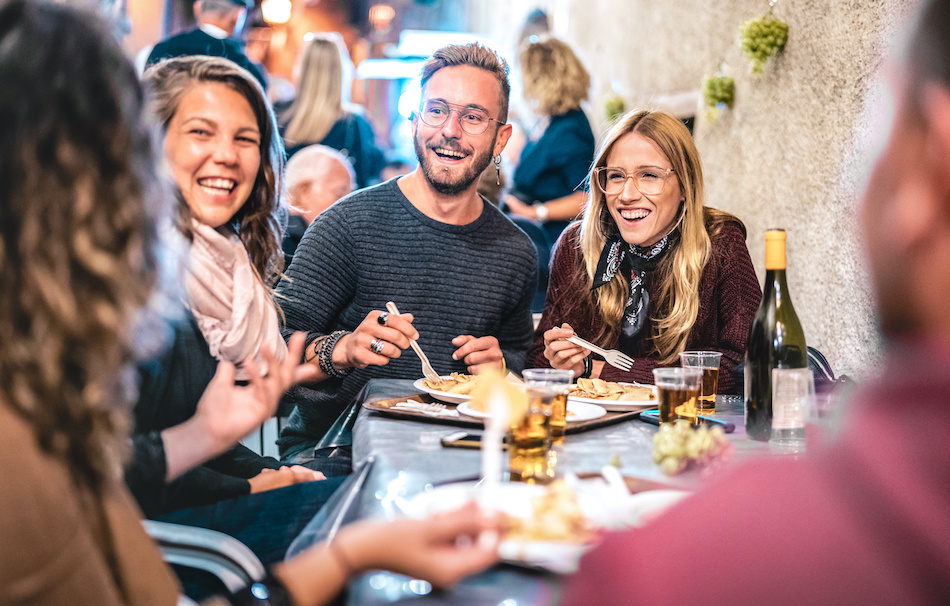 Dinnertime is the time to relax with good food and good company at the end of the day. If you're looking for something delicious to eat for dinner, but don't know where to start, there are plenty of restaurants that can cater to you no matter your tastes. Here is a list of 4 of the best dinner spots in Las Vegas, NV.
Mastrioni's
Address: Mastrioni's, 3330 S Hualapai Way #160, Las Vegas, NV 89117
For both Italian food enthusiasts and seafood lovers alike, dinner at Mastrioni's is sure to make a good night great. Family-owned and operated for more than 20 years, Chef Pete Mastrioni and his staff use only the freshest ingredients and decorate the walls of their restaurant with art made by local artists, all to offer a comfortable, intimate setting for your next great dining experience. Whether you're in the mood for tomato-basil soup, linguini scampi, a New York-style steak, or anything in between, this restaurant is sure to please. Make sure to check out their appetizers and drinks as well, and don't forget to add dessert!
Marché Bacchus
Address: Marché Baccus, 2620 Regatta Dr, Las Vegas, NV 89128
Marché Bacchus brings the luxurious tastes of French cuisine right to Las Vegas. Good food is important, and Jeff and Rhonda Wyatt, who have been the proprietors of this Summerlin restaurant since 2007, know this better than most. This restaurant's salads, appetizers, and entrées are carefully selected and lovingly prepared, from the charcuterie boards and lobster bisque to the filet mignon and chicken tortellini cacciatore. And what would French dinner be without a glass of wine to sip? Marché Bacchus is proud to carry over 950 labels, at a more affordable price than you'll find at other restaurants.
Great French cuisine, great wine selection and waterfront views make this a must for Vegas diners.
Echo & Rig
Address: Echo & Rig, 440 S Rampart Blvd Suite 120, Las Vegas, NV 89145
Just 15 minutes away from the Las Vegas Strip is Echo & Rig, an original take on the idea of the American steakhouse. Chef and founder Sam Marvin's goal is to create an ambiance for steakhouses outside of dark, fancy rooms serving huge slabs of meat, while also bringing customers back to a time when the neighborhood butcher shop was a daily staple. With its demonstration area, vertical displays, and glass meat lockers, you can see the meat you're buying before it gets to you. You can order one of this restaurant's delicious steaks or pork chops, a sandwich such as their Ultimate BLT or Flat Iron Sandwich, an entrée like Slow Smoked Brisket, and so much more. Echo & Rig's dinner menu even offers salads and other non-meat dishes, so everyone can enjoy a tasty dinner.
Nittaya's Secret Kitchen
Address: Nittaya's Secret Kitchen, 2110 N Rampart Blvd #110, Las Vegas, NV 89128
Nittaya's Secret Kitchen is the place where founder and chef Nittaya Parawong shares her favorite Thai recipes with everyone. Parawong's recipes come from her homeland in Thailand, passed down to her from members of her family and are made with passion and her own unique twists. The dinner menu offers a variety of dishes, including curries, noodles, and rice. Try a dish like their Bangkok Fried Rice, or their Duck Breast Curry if you're in the mood for something spicy—there are plenty of spicy options to choose from, and all are clearly marked on the menu per level of spiciness. Choose from several teas to drink alongside your meal, and enjoy.
There are so many cuisines to choose from around Las Vegas. Try any of these restaurants for a fun and filling dinner experience, and you might find your new favorite dinner spot.