Best Golf Courses in Las Vegas - Siena in Summerlin
Posted by Debbie Drummond on Wednesday, April 25, 2012 at 5:00 AM
By Debbie Drummond / April 25, 2012
Comment
Sienna golf course in Summerlin is generally regarded as one of the best golf courses in Las Vegas. This course is conveniently located,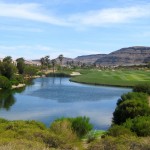 just West of the 215 Beltway and Tropicana, only 15 minutes from the Strip.
On a recent visit, we were impressed with how far the landscaping has matured. It had been a few years since we last golfed Siena.
The landscaping was in the early stages on our previous visit. Now, you'll find the landscaping is lush and it creates a beautiful setting for a wonderful course.
While this course may seem somewhat flat from some of the viewpoints, as you make your way around this course you'll find several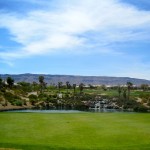 challenges, in the form of bunkers, water hazards and undulating greens. You will have enough time to take a deep breath and enjoy the gorgeous mountain sceneries, with a glimpse of snow-capped Mt. Charleston as you progress around the track.
The amenities are second to none. You'll find a friendly, comfortable, Tuscan themed clubhouse bar and outdoor patio that offers picturesque lake views from the patio.
This course is challenging because of the numerous bunkers, but fair if you keep it straight. The course plays to different challenges from every T box. What makes this course unique is the optical illusion from the T box, with much more fairway to hit than what you see. So a couple of times around this track wouldn't hurt. All in all, be prepared to have a first class Las Vegas golf experience at a reasonable price with some of the best food a clubhouse restaurant can offer.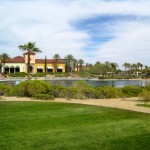 The course is located within one of our most exclusive guard-gated age-restricted communities. If you want to live on this course, check out current listings on our website and call Debbie at (702)354-6900 to schedule appointments to see homes for sale in this golf course community.





Search Summerlin Homes For Sale