The 3 Best Lunch Spots in Las Vegas, NV
Posted by Debbie Drummond on Tuesday, December 8, 2020 at 7:15 AM
By Debbie Drummond / December 8, 2020
Comment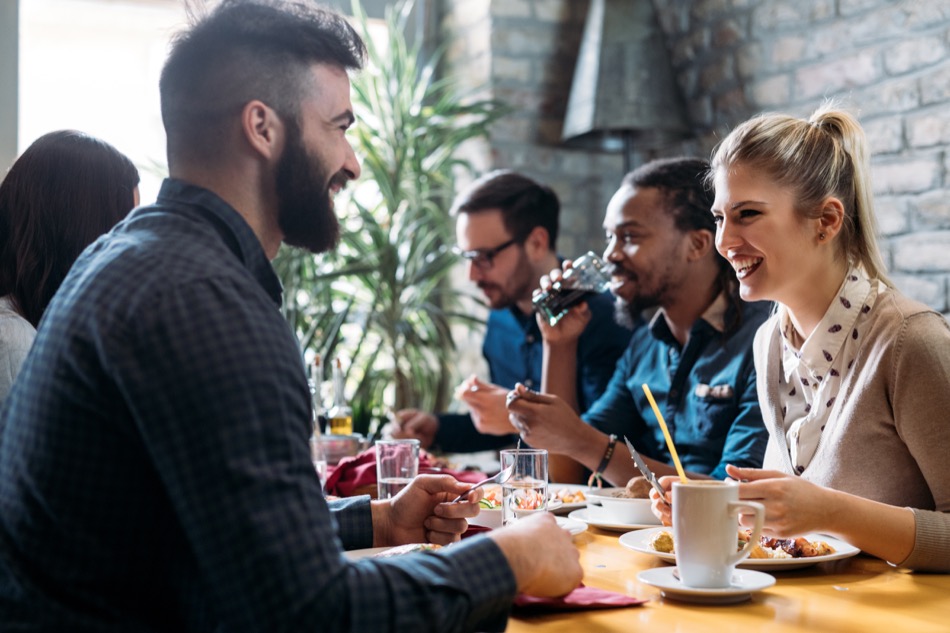 Whether you're out and about, you want something nice to eat, or you just don't want to make a meal for yourself, getting lunch at a restaurant can be a spot of happiness in your day. There are many restaurants around Las Vegas that offer lunch menus, from upscale to casual venues. With so much variety, it can be challenging to decide where to look for what you want.
The following restaurants are three of the best lunch spots in and around Las Vegas that locals love to help narrow your search and bring you closer to your delicious meal.
Carson Kitchen
Address: Carson Kitchen, 124 S 6th St #100, Las Vegas, NV 89101
Carson Kitchen is a carefully curated modern dining experience made with comfort food in mind. This restaurant was opened through the partnership of two chefs, Cory Harwell and the late, great Kerry Simon. Though only one of the chefs is still at the restaurant, Simon's legacy lives on in the lovingly prepared food on the menu.
Carson Kitchen is open at noon throughout the week, so if you're in the area, ordering one of their dishes for lunch is a breeze. They offer dishes such as vegan tacos and Pacific cod. Their brunch menu makes Sunday mornings a treat to look forward to, with meal options like avocado toast or chicken and waffles.
Carson Kitchen also has delicious cocktails to go with your meal, no matter the time of day, with names that are sure to make you smile. Come visit this restaurant to learn how a Water Malone or a Hindsight 2020 tastes.
Frankie's Uptown
Address: Downtown Summerlin, 1770 Festival Plaza Dr #190, Las Vegas, NV 89135
If you need somewhere to watch the game or hang out with your friends over some delicious lunch, Frankie's Uptown is here for you. They're only open for lunch on Saturday and Sunday. Created by a team that wanted to give their best to everyone in Las Vegas, this restaurant is in the Summerlin neighborhood of many attractions in the Valley, making it easy for customers to come by.
During the week, Frankie's Uptown opens at 4 p.m., and on the weekends this restaurant opens at noon, offering high-quality pub food to all who enter. They're known for their "Strolls" aka Stromboli. I'm not usually a fan of stromboli but theirs is the best.
You should also try their Philly Cheese Steak, Pulled Pork Sandwich with fried onion straws, their super-cheesy Truffle Mac & Jeez, and so much more. Frankie's may also have a secret menu with additional food options, so make sure to ask the staff at this neighborhood bar about it to find out.
And don't forget dessert. Their canoli dip is to die for. So is the Bourbon cake and the Sugar Stroll. Will take a few visits to work your way through their menu.
Luna Rossa
Address: Luna Rossa, 10 Via Bel Canto, Henderson, NV 89011
Luna Rossa is a family-owned Italian restaurant in Henderson, offering as much Italian cuisine as you could be craving for lunch. An extensive menu boasts a variety of dishes, from classics such as spaghetti al pomodoro to house specials such as tortellacci ripieni di brasato di manzo. Luna Rossa's menu clearly delineates their pasta, meat, and pizza dishes for ease of access, and everything is made in their very own kitchen.
If you're looking for something hearty, Luna Rossa also offers meat dishes, such as rib-eye steak and lobster tail. Add an appetizer or a salad (or even both!) to your meal, and you are set for an excellent Italian dining experience.
On top of excellent food, Luna Rossa offers a rarity for the desert - waterfront dining. Enjoy beautiful lake views and people watching while enjoying great Italian food.
Your next great lunch could be at any of these three restaurants. Stop by one the next time you need something to eat, and you might discover a new favorite lunch spot.