Best Projects to Update Your Kitchen Before Selling
Posted by Debbie Drummond on Monday, April 3, 2017 at 6:45 PM
By Debbie Drummond / April 3, 2017
Comment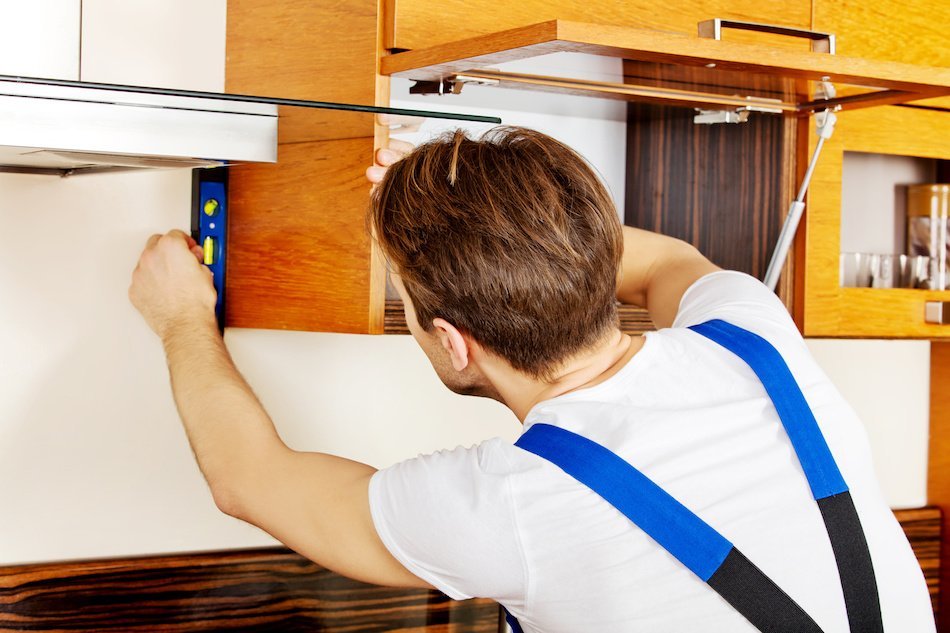 As a place where families come together to cook and eat, the kitchen is the heart of the home. Perhaps this is why buyers scrutinize the kitchen when looking at potential properties. Many home buyers seek spacious kitchens offering energy efficiency, proper lighting, up-to-date appliances and overall attractiveness. Emphasizing these features in your kitchen can help your home sell and increase your property value. If you're a homeowner thinking about selling your home in the next few years or months, one of the ways that you can prepare your home to sell is by upgrading the kitchen. Picking the right projects is important.
Re-finish the Cabinets
Newly refinished cabinets can give the kitchen a fresh new look without requiring a giant investment from the homeowner. Budget-conscious DIY-ers tend to appreciate this project because cabinet refinishing can be done without a contracting license.
Whether you're painting the cabinets or re-staining them, the most important thing to remember is that preparation makes all the difference. Sand, then clean the surface of the cabinets thoroughly before applying any stain or paint. Before painting or staining, fill in the holes and cracks in the wood to make the surface of the cabinets smooth.
Re-grout the Tile
Old grout has a way of crumbling over time. When this happens, the gaps in between tile can harbor bacteria and old bits of food. Re-grouting can make old tile look new and clean. To re-grout, use a grout saw to remove the remaining grout from the spaces between the tiles.
When you're finished, use a rubber float to work new grout into the gaps between the tiles. Be careful to pick the right type of grout for your project. Use sanded grout to fill gaps larger than 1/8 of an inch, and use un-sanded grout to fill gaps smaller than 1/8 of an inch.
Paint the Walls
Homeowners who choose to refinish their cabinets may also need to paint the walls to ensure that the two surfaces will continue to match. When painting the walls, take care to clean the grease and dust from the walls before getting started. Using the right type of paint is important. Satin and semi-gloss paints are common for kitchens because they're somewhat shiny and not very porous, which makes them easy to clean.
If you're not sure what color to choose, turn to neutrals. Whites and creams remain very popular colors for kitchens. If you'd like to add dramatic flair, paint the baseboards and window sills in a contrasting color so that they pop.
Install Energy-efficient Appliances
Appliances have changed a lot in the last several years. Unless your appliances were purchased recently, there's a good chance that your kitchen appliances use more energy and water than necessary to keep your kitchen running properly.
Energy-efficient appliances are attractive to home buyers because they save money on utilities while reducing the home's carbon footprint. Unless your appliances were installed in the last few years, installing new appliances may make your home more attractive to home buyers. If you're not sure which appliances are right for your needs, look for appliances that have the Energy Star label. Appliances with this label exceed federal standards for energy efficiency.
Open Up the Space
Open floor plans are very popular now because they break down barriers and promote a more unified space. In older homes, kitchens are often fully enclosed and separate from other parts of the house. Removing one or two walls can help open up the space, so family members in the kitchen can feel closer to family members in the living room and other nearby spaces.
Knocking down a non-load bearing wall is relatively easy, especially if that wall has no electrical outlets or plumbing inside. However, load-bearing walls must be knocked down by a contractor after consulting with an engineer. If you're not sure whether or not a wall in your kitchen is load-bearing and you would like it knocked down, contact a contractor in your area for guidance.
Install More Lighting
Proper lighting is important for maintaining productivity in the kitchen. In older kitchens, there may be no task lighting under cabinets and there could also be a lack of natural lighting during the day. This can make proper food preparation difficult. If your kitchen lacks diverse light sources, contact a contractor to explore your options.
Work With Your Real Estate Agent
Kitchen remodeling can become expensive. To make the best use of your money, consult with a real estate professional who understands what buyers want in a property. They can help you decide which upgrades are right for your home.