Best Things To See & Do in the Las Vegas Arts District
Posted by Debbie Drummond on Monday, June 5, 2023 at 3:28 PM
By Debbie Drummond / June 5, 2023
Comment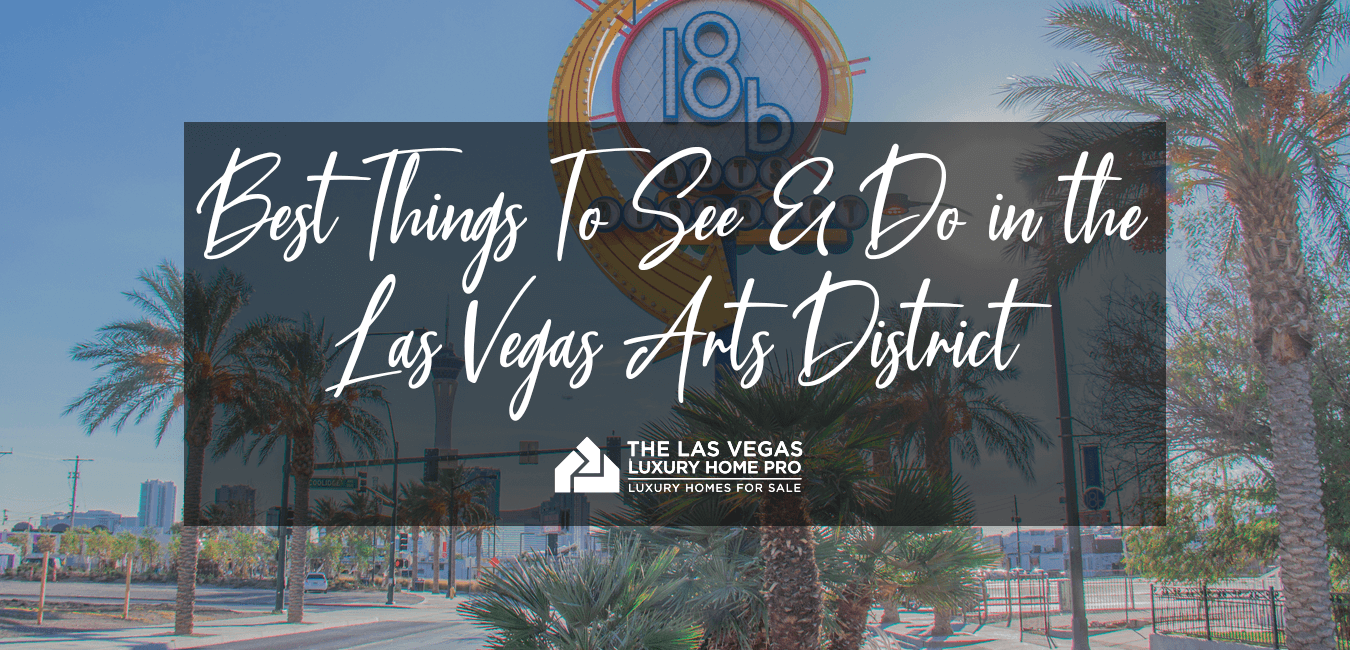 While Las Vegas is often best known for the Las Vegas Strip and all of its world-class nightlife, entertainment, and dining, the city is also home to a thriving arts and cultural scene. The Las Vegas Arts District spans eighteen blocks, starting at the north end of the Las Vegas Strip all the way to the Fremont Street Experience. The Las Vegas Arts District is one of Las Vegas's most beloved neighborhoods and offers a refreshing addition to the quintessential Las Vegas experience. Whether you are visiting the city as a guest or you have recently relocated to the Las Vegas area, you will undoubtedly want to spend some time exploring the one-of-a-kind shops, craft breweries, local eateries, and unique street art that make up this can't-miss neighborhood.
Street Art & Galleries
Visitors to the Las Vegas Arts District don't have to spend a dime to enjoy gorgeous artwork. In 2013, the city hosted the Life is Beautiful Music and Arts festival, and ever since the streets of the Arts District have been adorned with stunning murals and street art. It wouldn't be difficult to spend an entire day walking up and down all eighteen blocks discovering countless murals along the way. Where other areas might discourage street art, the Las Vegas Arts District welcomes and embraces it. Once you've finished exploring the neighborhood's outdoor artwork, consider checking out one of its several galleries. Some of the most noteworthy spaces include the Conrad West Gallery on West Colorado Avenue, Gallery 54 on Main Street, and RM Photo Gallery on 1st Street in Art Square.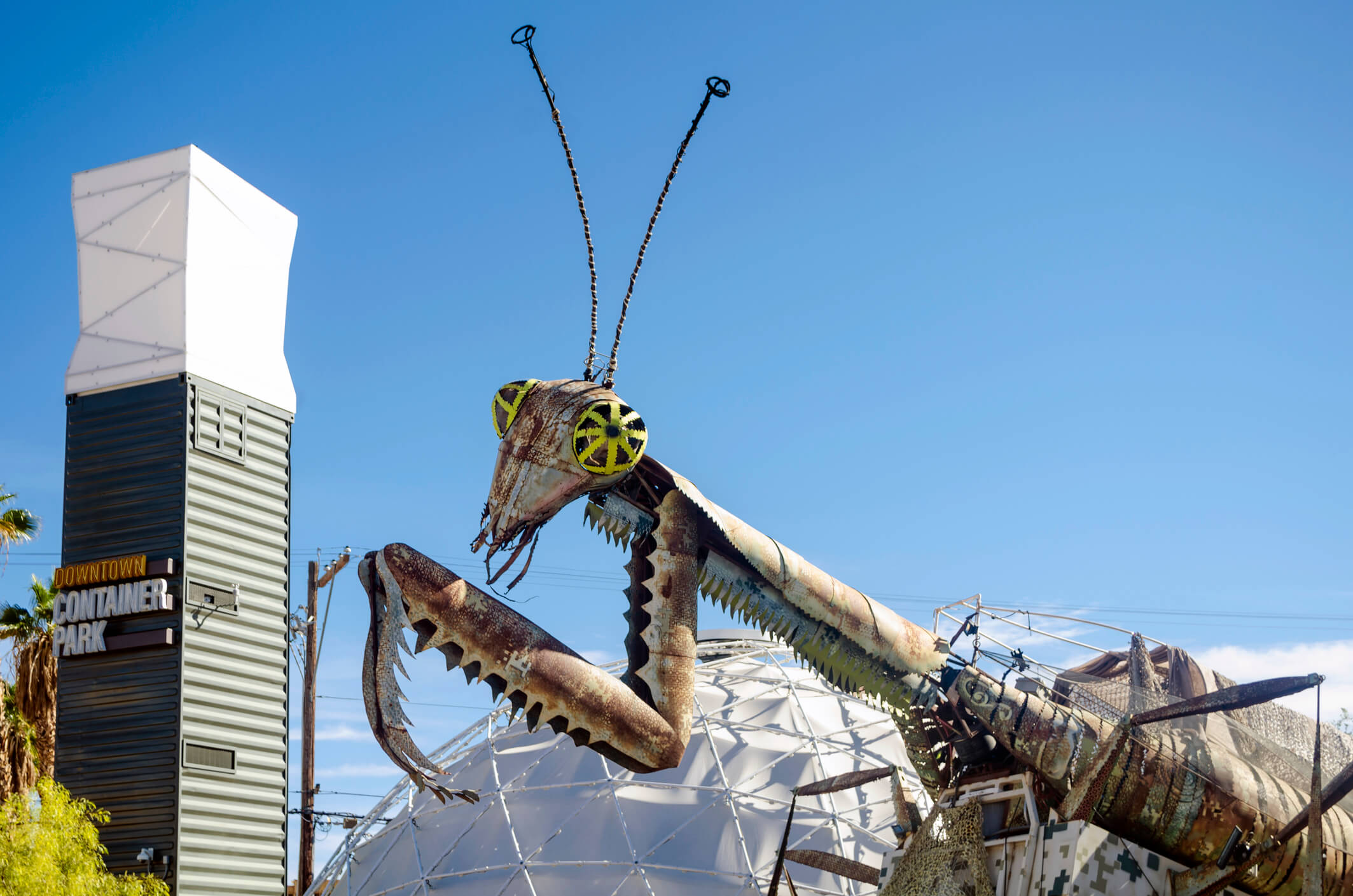 One-Of-A-Kind Shopping
The Las Vegas Arts District is brimming with antique shops and boutiques that are their own versions of art galleries, offering unique collections of items that can't be found anywhere else. Those who love antiquing could get lost in the neighborhood, visiting local treasures like Antique Alley Mall, located on Main Street. The store spans over 12,000 square feet which houses more than 65 vendors that offer an eclectic array of vintage goods and antiques. Vintage Vegas is another worthwhile stop; the store takes pride in its collection of historical items dating back to every vintage casino on the strip. Antique enthusiasts should also check out Modern Mantiques, which is widely regarded as the best antique store in all of Las Vegas.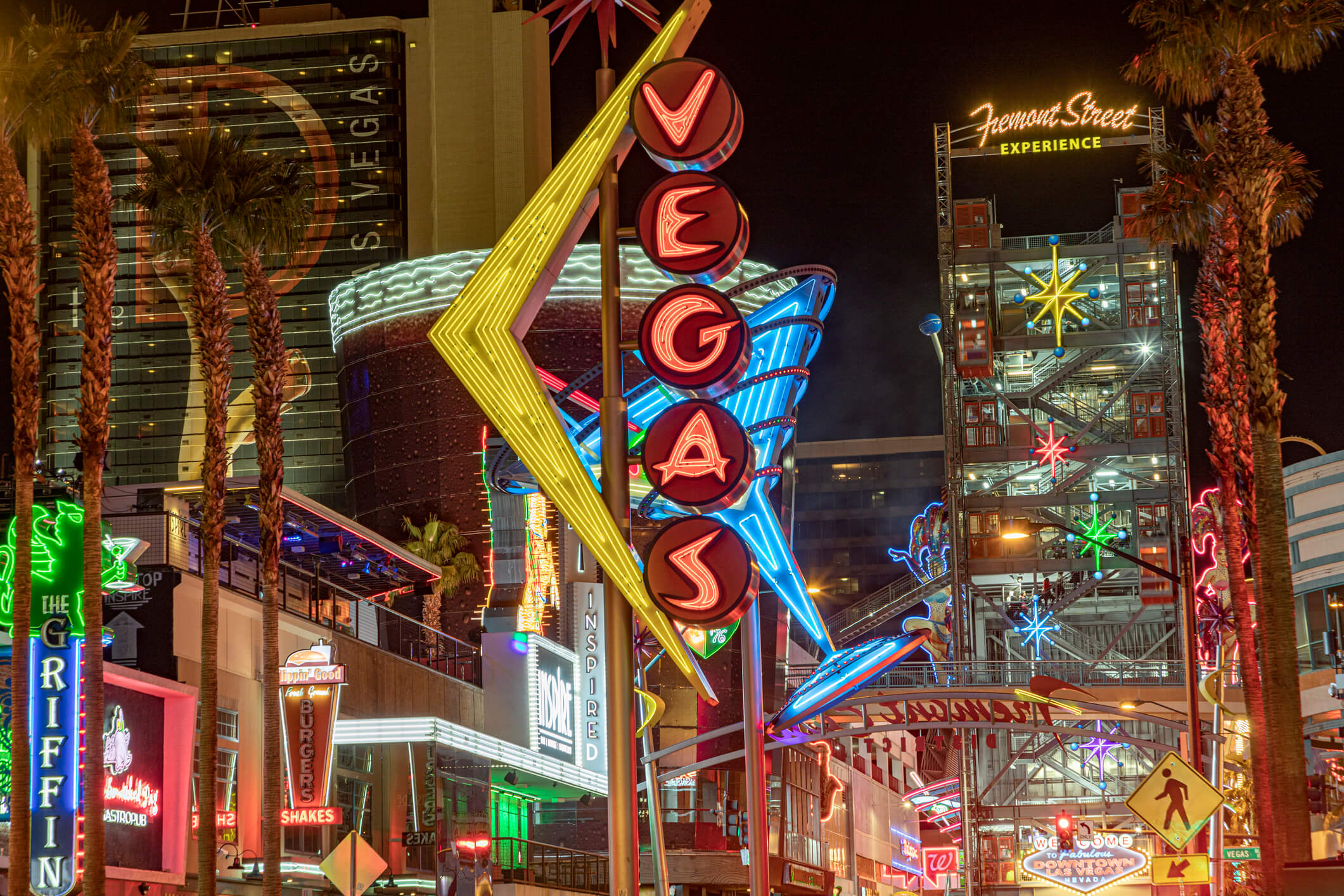 Craft Breweries
Brewery row, located in the Arts District, is home to an impressive number of craft breweries offering beer and cider that caters to every visitor. Locals and guests alike can treat themselves to Mexican-inspired beers at Servehzah, which are available in flight that allows you sample the bar's most popular flavors, like mango, pineapple, and guava. Neon Desert is another local favorite that offers a dozen beers on tap, including the 11 Circles of Hells, which you can customize to the heat level of your liking on a scale from 1 to 11. For those who like even more variety, Able Baker Brewing offers more than 30 beers on tap.
Museums
The Las Vegas Arts District is home to an extensive assortment of cultural attractions and museums that are unlike those found anywhere else in the world. For an admission fee of $15, you can spend the afternoon in The Burlesque Hall of Fame, which features an array of costumes, props, photographs, and historical items that encapsulate this iconic form of entertainment. Another Las Vegas staple is The Mob Museum, which features exhibits that present the history of organized crime and law enforcement, and is open daily from 9a to 9p.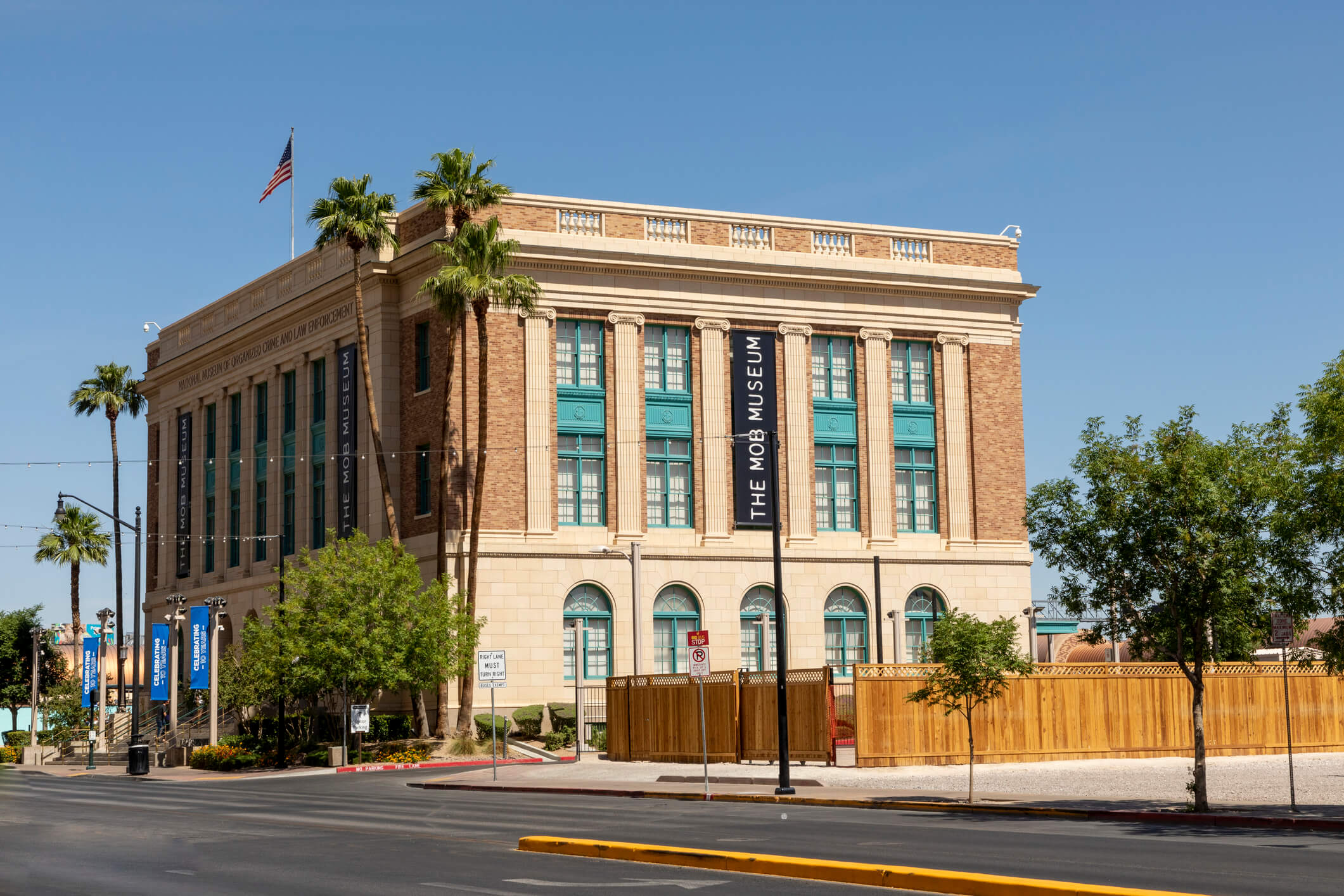 Restaurants & Coffee Shops
There are countless restaurants and coffee shops sprinkled throughout the Las Vegas Arts District that offer opportunities to enjoy a meal or a snack whilst sightseeing. Some of the most popular eateries in the area include 18bin, Taverna Costera, Main Street Provisions, and Letty's Cocina, which offers authentic Mexican food. For lighter fare or a latte, the coffee shops in the Arts District do not disappoint. Checkout local gems like Golden Fog Coffee, Vesta Coffee Roasters, Makers & Finders, and Bungalow Coffee Company. With so many options, there is a new restaurant or coffee shop to try each time you visit.
Related Lifestyle Content For Las Vegas Locals: