The 5 Best Wine Tastings and Wineries Near Las Vegas, NV
Posted by Debbie Drummond on Tuesday, January 19, 2021 at 5:55 AM
By Debbie Drummond / January 19, 2021
Comment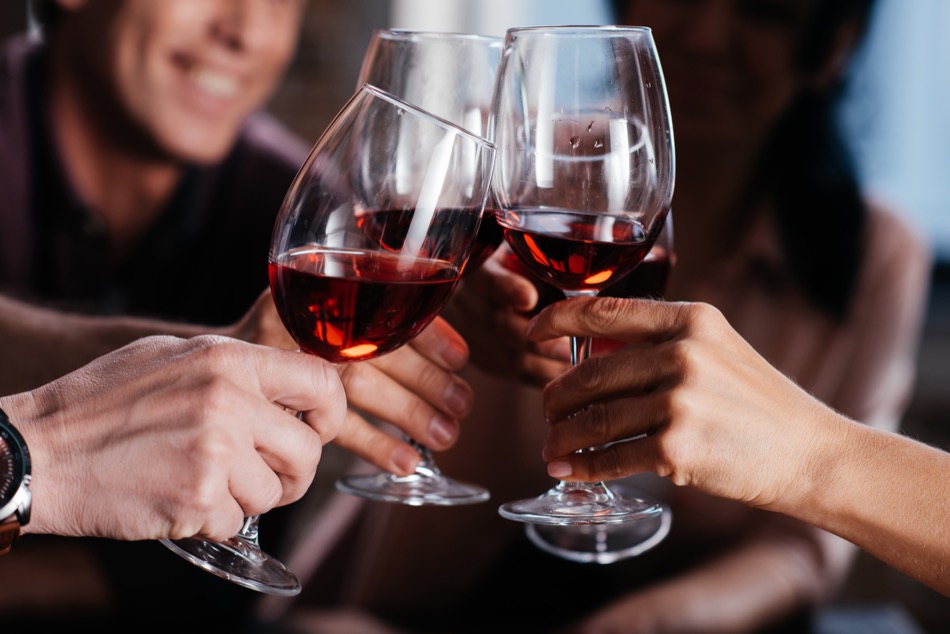 Nevada is home to many of the best wineries and wine tasting opportunities in the nation. Because there are so many places to go, it's often hard for people to find the best options. Thankfully, this short guide aims to help pinpoint the most popular choices. With the following information, it is possible for everyone to find their favorite wine tastings and wineries near Las Vegas, Nevada.
Wine Cellar and Tasting Room
Address: Wine Cellar and Tasting Room, 3700 West Flamingo Road, Las Vegas, Nevada 89103
The Wine Cellar and Tasting Room acts as the heart of The Rio Hotel and Casino, storing more than 3,000 bottles of wine. Within that collection are famous bottles from the cellars, including wine from Thomas Jefferson. With over 100 distinct wines available to order by the glass plus tons of tasty bites to eat, the Wine Cellar and Tasting Room hosts many excellent wine-tasting parties and seminars.
La Cave in The Wynn
Address: The Wynn, 3131 South Las Vegas Boulevard, Las Vegas, Nevada 89109
La Cave in the Wynn is the place to go for the ultimate in fine dining and wine tasting in Las Vegas. The restaurant's wine list is a mile long, featuring reds, whites, and Rose from all over the world. In addition to offering their wine by the glass and bottle, The Wynn has tons of inventive flights that come with a taste of four distinct varieties. Chef Billy DeMarco brings the whole experience together with his small-bite delicacies of all kinds.
Vegas Valley Winery
Address: Harsch Henderson Commerce Center, 7360 Eastgate Road Suite 123, Henderson, Nevada 89011
At Vegas Valley Winery, everyone can enjoy wine tastings Nevada-style seven days a week. Each tasting flight comes with five to seven one-ounce glasses of their most popular wine varieties. After trying them all out, many people choose to order their favorite by the glass and take it with them on a tour of the winemaking facility.
For those who are really adventurous, there's an opportunity for them to make their own wine. This one-of-a-kind experience starts with crushing grapes and letting them ferment in the tub for a week. Then, they can come back to put their mixture into an American Oak Barrel where it slowly morphs into wine. Four months later, the racking process occurs, and then it's time to bottle, label, and take it home.
ONE5 Lakeside
Address: ONE5 Lakeside, 15 Via Bel Canto, Henderson, Nevada 89011
Visitors to ONE5 Lakeside in Henderson get the full wine tasting experience while dining indoors or out on the waterfront patio. All the restaurant's meals are designed to pair perfectly with certain wine varieties on their menu. The servers help everyone choose the right option to complement their food.
To get the best deals, guests can swing by during happy hour for wine by the glass or the bottle. The restaurant even offers their popular red and white sangria during that time.
Grape Vine Café
Address: Summerhill Plaza Strip Mall, 7501 West Lake Mead Boulevard #120, Las Vegas, Nevada 89128
At the Grape Vine Café, visitors can enjoy casual dining at its finest any day of the week. With over 40 different wine varieties available by the glass, everyone can sip in the rustic dining room or on the outdoor patio. Grape Vine Café also lets their guests buy their wine by the bottle and take it home for later. Their lunch and dinner menu is worth exploring as well, especially the decadent appetizers, like seared scallops and baked brie.
With this information in hand, all that's left to do is visit each winery or wine tasting location to see what they have to offer.