Buying a Home? Here's What You Need to Know About Homeowners Insurance
Posted by Debbie Drummond on Monday, January 29, 2018 at 10:50 AM
By Debbie Drummond / January 29, 2018
Comment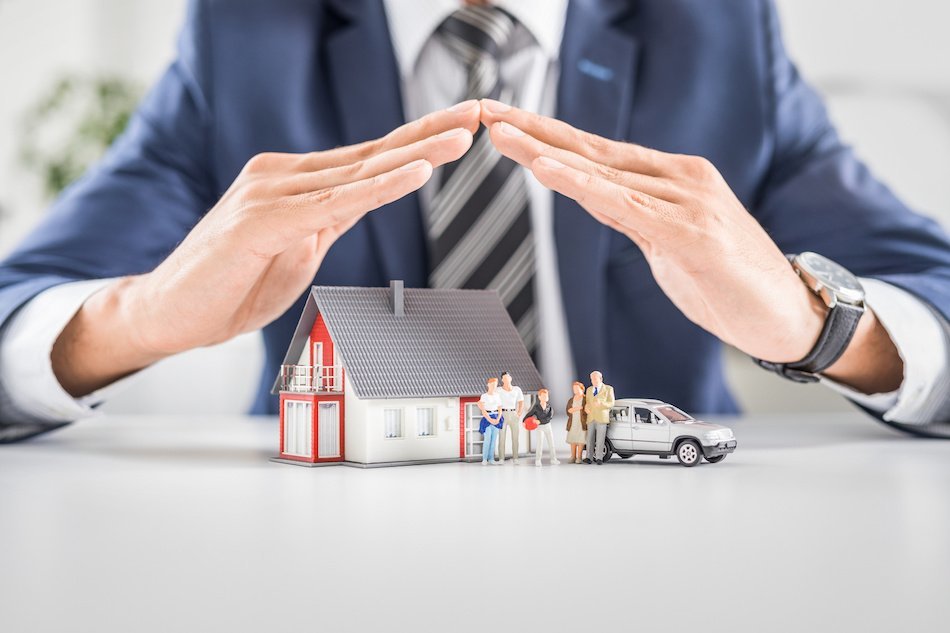 When prospective buyers trying to buy a home, one of the things they need to do is get homeowners insurance. Making arrangements for homeowners insurance in the weeks before escrow closes can help ensure that buyers find the right policy for their needs at a price they can afford.
Homeowners Insurance Protects Homeowners
Homeowners insurance is designed to protect homeowners from financial liability when their home is damaged, whether they live in the Willows of Summerlin or elsewhere. This type of insurance covers a variety of natural disasters and household accidents that can lead to expensive repairs, such as:
Fire damage
Lightning strike
Vandalism
Burglary
Smoke damage
Damage from wind
In the event that the home is damaged, the insurance policy will pay for the home to be repaired, after the deductible is met. Homeowners insurance can even pay to replace the home and items inside in the event that the structure is considered a total loss, if the home is lost because of a covered event. Homeowners insurance policies often give financial limits, however, and thus policies will only cover up to the limit.
Mortgage Lenders Require Homeowners Insurance
Home buyers are not required to purchase homeowners insurance unless they borrow money to pay for their home. A typical mortgage lender will require a homeowner to purchase insurance before the close of escrow. If the insurance lapses while the homeowner is still paying back the mortgage, the mortgage company may require the homeowner to purchase insurance through the lender. Typically insurance provided by a lender is far more expensive than insurance available on the open market, so most homeowners do not find this option desirable.
Homeowners who pay cash for their home are not required to have homeowners insurance at all. However, a lack of insurance can expose the homeowner to risk. Failure to obtain homeowners insurance may leave the homeowner responsible for repairing a home after a catastrophic event, which could lead to financial hardship or even ruin.
Shopping Around Can Save Money
There are many ways to save money on homeowners insurance. Shopping around and obtaining quotes from various insurance agencies is one way to get the most competitive rates. Many homeowners save on insurance by bundling car insurance and homeowners insurance into one package from one insurance company.
Electing to pay a higher deductible is another way to lower insurance premiums. Finally, paying for insurance all at once in the year instead of paying a monthly premium is another way that many people save on their insurance premiums.
Read the Contract Carefully
When home buyers shopping for homeowners insurance, it's important to know what their needs are and how to choose the policy that offers the best protection. Reading the contract thoroughly can help them choose the best policy. These are a few issues that homeowners should be aware of when shopping for homeowners coverage:
Know the difference between replacement cost and actual cash value. "Replacement costs" are what it would cost to replace the home and items inside if they were destroyed, while "cash value" is the value of the home or personal items after depreciation.
Flood insurance is separate. Floods and water damage are not covered in a standard homeowners insurance policy, so homeowners have to buy this separately if it's needed.
Earthquakes are not covered. If people live in an area that is prone to earthquakes, they will need separate insurance.
Expensive items aren't always covered. Jewelry and some expensive pieces of technology may not be covered for their full value, so check with the insurance company.
Once homeowners have read the contract and have all the details, they may have questions. In this case, they should talk to their insurance agent to ensure they understand everything before signing on the dotted line.