Buying a Home in Las Vegas, Three Basic Steps To Remember
Posted by Debbie Drummond on Sunday, February 5, 2012 at 3:10 AM
By Debbie Drummond / February 5, 2012
Comment
Buying your new home is a combination of an emotional and logical process. Even the most seasoned buyers will frequently forget a few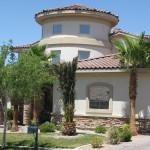 basics if they find a property that gives them that warm, tingly feeling that makes them want to jump right into owning it. Buying a home in Las Vegas is exciting and buyers may sometimes fall so in love with their new home that they may overlook a few things. Under any circumstances, there are a few options that homebuyers should be careful of. My top three are:
1) Always get a home inspection. I recommend home inspections to anyone buying a home in Las Vegas and elsewhere. I recommend a home inspection even with new construction. Even the best maintained home could have something hidden that the current owners simply haven't noticed. An experienced home inspector will take their time, look in all the corners, visually check the roof, and use meters to verify that the heating and cooling systems are functioning properly.
With a new home that has a warranty, I recommend an inspection because in the final phases when numerous workers are going in and out of a property, something minor might be overlooked. An inspector is more likely to spot the minor detail that was overlooked than the typical buyer.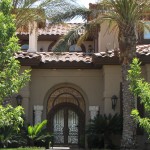 I have had buyers who insisted on doing their own inspections and/or waived this step. Most have been OK, but I do remember one buyer who routinely bought and sold properties who felt that he didn't need one on his condotel unit because it was so new. When it was time for the final walk thru, he discovered that the jacuzzi didn't turn on properly, in fact when he pushed the start button it came loose. Luckily, the rental program let it slide and fixed it at no charge, but he was shocked that with his experience he hadn't spotted it when he conducted his "own inspection". Do your own inspection if you want, but a few hundred for a licensed, experienced inspector to come in is money well spent on such an important purchase.
2) Get a home warranty. A home warranty is normally something that protects both buyers and sellers. If a few days after you move in, there is a plumbing problem, you'll be less upset with the seller if you do have a home warranty. In today's market, sometimes banks who own the foreclosed properties or who have to approve a short sale are reluctant to pay for a home warranty. If they refuse to pay, I suggest that you purchase your own. They typically cost $500 or less for a home that's under 5000 sf. Prices go up with larger homes and extra AC units. If you have a major system issue, like the AC or hot water heater, you will be happy you have the home warranty.
3) In addition to loving the home itself, give careful consideration to the home's location. I show a lot of homes and about half the buyers I work with don't want to buy a home that backs up to a busy street. I do have clients who have bought homes that back up to a busy street, but you have to bear in mind that when you go to sell your home you are likely to have fewer showings and offers if you choose a home with a less than desirable location. That doesn't mean you shouldn't buy the home if it meets all your other needs and you don't feel the noise will be a problem, but you should give consideration to the resale value and adjust your purchase price to account for the downgrade that you will have due to the location. In addition to backing up to a street, you should also be careful about a home that backs up to a commercial property such as a shopping mall, an apartment building that can see into your backyard, etc.
There are more things to consider in purchasing any home, but these are some of the basics that I always recommend to buyers in Las Vegas. To search for your Las Vegas home, click here.