Buying a New Home - How To Choose Upgrades
Posted by Debbie Drummond on Wednesday, August 21, 2013 at 4:46 AM
By Debbie Drummond / August 21, 2013
Comment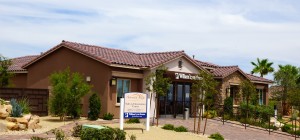 Buyers who are tired of bidding wars and distressed sales are turning to new construction homes. After you find the new home builder and the floorplan that you like, one of your first steps will be choosing your options. In other words - upgrades. It is important to keep your budget in mind. Most builders will ask for a 50% deposit for the upgrades. That deposit will be counted towards your down payment at closing. It can also be at risk if you should change your mind about buying the home.
Keep the appraisal in mind. Most new home builders have a fairly good idea as to where the home will likely appraise, especially if they've already sold a few of the same floor plan. If the same home just sold for $400K and your upgrades bring the cost of the home to $550K, you can expect trouble with the appraisal. Come in over value and you'll have to pay the difference between the purchase price and the appraised value out of additional funds.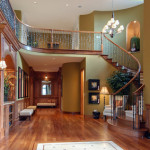 Start with the basics. Decide how many electrical outlets you need in each room. Do you need extra recessed lighting? In Las Vegas, ceiling fans are a great way to conserve energy and keep your home cool. Have the home pre-wired for ceilings fans where you plan to use them. Consider whether you will use surround sound and whether you can afford it. It's much easier to do the electrical options before drywall is installed than after the home is built.
Then it's the flooring. I have had clients who went with the builders basic, (even when it included linoleum) because they were planning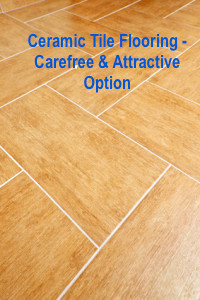 to rent the home initially. After the tenant moved out and they were ready to move in, they had all new flooring installed. That's more the exception than the rule. Flooring is a big part of the cost of your home. If you will be financing, pick the flooring you will be happy with so it can be installed before you move in. Not only will it be less hassle than doing it after you move in, the cost of the flooring will then be rolled into the mortgage.
Most builders are now offering a basic paint color. Some include two tone paint. It's usually a better value to add any additional accent walls or custom paint touches by hiring a local contractor after you've closed escrow.
Countertops are one of the final upgrades to consider. These are items that aren't so easy to change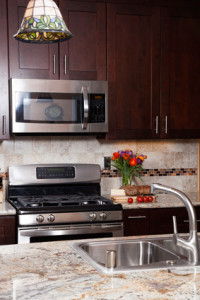 once the home is built. Granite counters have become one of the most commonly requested items from home buyers. If the builder has a standard granite option that you like, by all means go with it. If they don't offer granite as a standard finish, this is an improvement that will affect the resale value of your home. Adding a full backsplash is nice but that's another items that do it yourselfers are delaying until they own the home.
Cabinets are a reflection of your taste. For every buyer who loves white cabinets and hates dark colored cabinets, there's another who feels just the opposite. When picking the cabinets, the things to consider are functionality. In a small kitchen, taller cabinets can provide more storage. Having easy close drawers and pot shelves that pull out are useful upgrades that aren't easily added once the home is finished.
Appliances will vary from one home to the next. Built in items like ovens, hoods and microwaves are generally included. Upgrades can include adding double ovens, a cooktop with an extra burner and choosing stainless steel. Stainless steel is definitely the most popular among today's buyers. Many buyers are disappointed that most builders don't include the washer, dryer and refrigerator. You may be able to add them into the purchase of the home, but that's another item that is usually cheaper to buy from one of the appliance stores than thru the builder.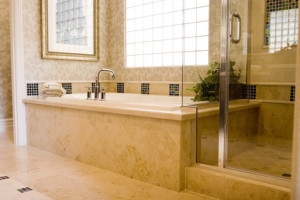 The options you choose for your new home should be a reflection of your personal taste. You do want to create a home where you will enjoy entertaining or spending a quiet day hanging out. If you enjoy a long soak in a deep tub, maybe you should spend a little to make the bathroom your personal retreat. If cooking is your favorite hobby, go for the double ovens and professional stove. Focus on the most important things for your lifestyle even if it means going with the builder's basic in other areas.
These tips for Choosing the Upgrades when you buy your new home are courtesy of Debbie Drummond, a full time Realtor with more than 10 years experience in the Las Vegas Real Estate Market. For assistance with your new home purchase, contact Debbie at (702)354-6900 or [email protected].