Buying Your Home With a VA Loan
Posted by Debbie Drummond on Saturday, May 24, 2014 at 9:46 PM
By Debbie Drummond / May 24, 2014
Comment

There are advantages for those who buy their home with a VA Mortgage. The most popular is it allows buyers to purchase with Zero down. This conserves your cash for expenses like moving or furnishing your new home. Other advantages include more relaxed credit score criteria and favorable interest rates.
The Pros of VA Loans have been outlined in these articles:
"What Are the Best 12 Reasons for Choosing a VA Loan?" by Rosemary Rugnetta includes many advantages a VA mortgage can offer. One of our favorites is tenth on list. VA Home Loans can be assumable. Today's low interest rates could make this a valuable marketing tool in another 5 to 10 years. Interest rates are likely to be higher by then.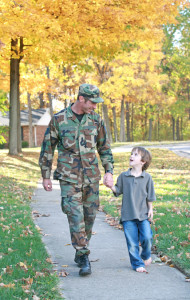 "Lesser Known Facts About VA Loans" by Inlanta Mortgage provides info on who may qualify for a VA loan. Spouses who lost their mate while they were serving can qualify. Those who have served in the National Guard or the Reserves can qualify. Inlanta Mortgage's "100% VA Refinance Loan: The Little Known Advantage of VA Mortgages" points out that VA loans can be re-vied at 100% Loan to Value.
The first step is getting pre-approved for your loan. This will confirm that you qualify for VA financing and how much home you can afford. Anita Clark takes us through the process in "VA Loan Pre-Approval Process". As the article points out, the minimum credit score for a VA loan is now 620. Another great reason for using a VA loan.
Once you have the pre-approval it's time to look at homes.
Not all homes will qualify for a VA loan. First, you can only use VA financing for your primary residence. If you're purchasing an investment property we'll have to arrange conventional financing. Single family homes are ideal for VA financing but they have to be in good condition. VA loans are designed to help our military secure suitable housing. This does not include a home that's in need of major repairs or a fixer upper.
Some condos can be financed with a VA loan and some can't. In order for a condo to qualify the entire complex has to be VA approved. Too many tenants or litigation will cost the condominium the VA approval.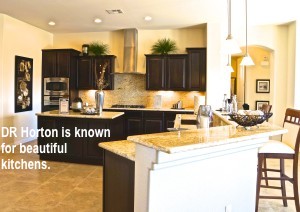 Las Vegas is home to both Nellis and Creech Air Force Bases. We've been fortunate to work with many of our troops who are stationed at both bases. The warm sunny climate also attracts a lot of retired vets. The most common financing our military clients use is the traditional "zero down" VA loan.
This has been challenging over the last few years. As of today, we have 8995 homes listed for sale. Only 3905 of those listings list VA under the "financing considered" option. If we exclude condos and town homes, we have 6644 single family homes available. Only 3357 of those single family homes are considering VA financing.
Less than 1% of the homes sold in the Greater Las Vegas MLS over the past year closed with a VA Mortgage.
Why do sellers try to avoid VA loans? One of the first objections to a VA loan is they take slightly longer to close escrow. Most loans can close in 30 days or less. VA loans can take up to 45 days.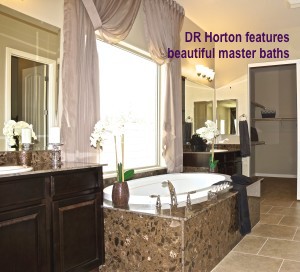 The biggest obstacle we've had with VA financing over recent years has to do with appraisals. VA appraisers have to abide by strict guidelines. Appraisers often give as much value to a foreclosed property that needs landscaping, appliances, paint, etc., as they give to a home that's in excellent, move in condition. The appraisal issue is especially challenging when a buyer is trying to buy a home that has multiple offers. Sellers who are concerned that low comps will drag their appraisal down may not want to consider buyers using a VA loan. As we outlined in "Tips For Dealing With a Low Appraisal", there are ways to overcome this obstacle.
VA Financing and New Construction Homes
One of the best solutions we have found for VA buyers is new construction homes. Most Las Vegas' New Home Builders welcome our Veterans. Many are happy to work with VA loans and some have special incentives for Veterans/Active Military. Not all builders offer "special" incentives just for Veterans. The incentives home builders do offer are subject to change.
A few current incentives include:
Energy efficient Resort Living in a 55+ Community at Shea Homes Ardiente
Lennar Homes offers "awesome low rates through June with their preferred lender. UAMC 3.375% (4.8% APR) FHA and VA loans. Plus VA puts Zero down, no mortgage insurance and no charge for doc prep," @LennarLasVegas on twitter.
D R Horton currently offers 3% towards closing costs for VA buyers who use one of their two preferred lenders. Their preferred lenders includes USAA.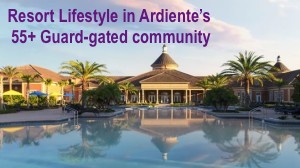 Shea Homes Ardiente community for the 55+ buyers, has one of our favorite programs for the military buyer. Shea will give $5000 in options to cash buyers or any buyer who finances through their lender. After the $5000 incentive, they offer a military incentive. Any additional options selected by someone who has been in the Military or who has a child active in the service, will receive an additional 10% off options up to $10,000. We love that they acknowledge the retired vets and those who have children who serve in the military. This is a beautiful guard-gated, 55+ community with great amenities.
Buying with a VA Mortgage? You should carefully consider is it best to buy a new home or a resale home?
In addition to special incentives for the military, many builders offer assistance with closing costs, appliance packages, etc. These incentives on new homes make them competitive with resale homes. And with a new home, you will not have to worry about multiple offer situations or competing with cash buyers. Appraisal problems aren't as likely with a new home. The new home builders generally have a tract record with recently closed homes and comps in the resale market. They're in a better position to gauge where a home might appraise than the seller down the street who is convinced their home is the nicest in the neighborhood and an appraiser will give it $100K more than similar homes just because...
Check out Lennar's Lantern Gardens Community -