California's Wealthy Move To Las Vegas, NV
Posted by Debbie Drummond on Saturday, January 19, 2013 at 3:35 AM
By Debbie Drummond / January 19, 2013
Comment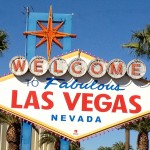 California's wealthy are starting to move to Las Vegas NV as a result of the passage of Prop 30 on the November ballot. As a Las Vegas Real Estate agent, we are seeing a jump in home searches from California. We're getting phone calls and yes, home buyers have started coming into Las Vegas and buying homes. Some of the new California Expatriates are purchasing luxury high rise condos to use as a home base that they can lock and leave while traveling to other homes. Other buyers are purchasing luxury homes in some of Las Vegas and Henderson's most exclusive communities.
Having spent most of my adult life in California before moving to Las Vegas ten years ago, I can assure our California Expatriates that Las Vegas is a great place for expats. It's convenient to get anywhere from McCarran Airport. San Francisco is only an hour and a half with many carriers offering direct flights throughout the day. Our favorite for both price and service is Virgin America. Starting in late April, Virgin will begin offering direct flights to LAX that get you there in just over an hour.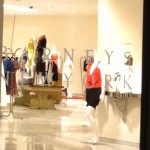 For those who prefer driving into California, it's only a four hour drive to get to the beaches of L.A./Orange County if you time the drive to avoid heavy traffic days/hours. We prefer leaving before the Vegas rush hour has started which gets us into L.A. after their rush hour has died down.
Unfortunately, California has not spent many of their tax dollars on the I15. It's still two lanes in each direction for part of the drive, which is inexcusable considering how much traffic uses that freeway on a daily basis. The volume of traffic, combined with roads that have lots of potholes (typical in California) and two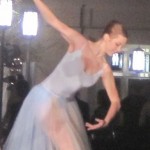 lanes in places, result in traffic accidents which can turn the interstate into a parking lot and the drive time can double.
Aside from how convenient it is to visit friends and family who still live in California, a move to Las Vegas means we still enjoy many of the great attractions of California. A visit to the shops at The Palazzo, Crystals in City Center or the shops at Wynn and Encore reveals shopping that can compete with the best of Beverly Hills and Rodeo Drive. Outdoor activities range from hiking to boating. In addition to the great shows on the Strip, Las Vegas is now home to the Nationally acclaimed Smith Center for the Performing Arts.
As one of our new California "Tax"patriates said, in California, 55% of their income would be going towards State and Federal Income taxes. The fact that the State made the law retroactive has added insult to injury and we expect more Californians to move to Las Vegas, NV.