Which Type of Carpet is Best for Your Home?
Posted by Debbie Drummond on Thursday, January 30, 2020 at 7:57 AM
By Debbie Drummond / January 30, 2020
Comment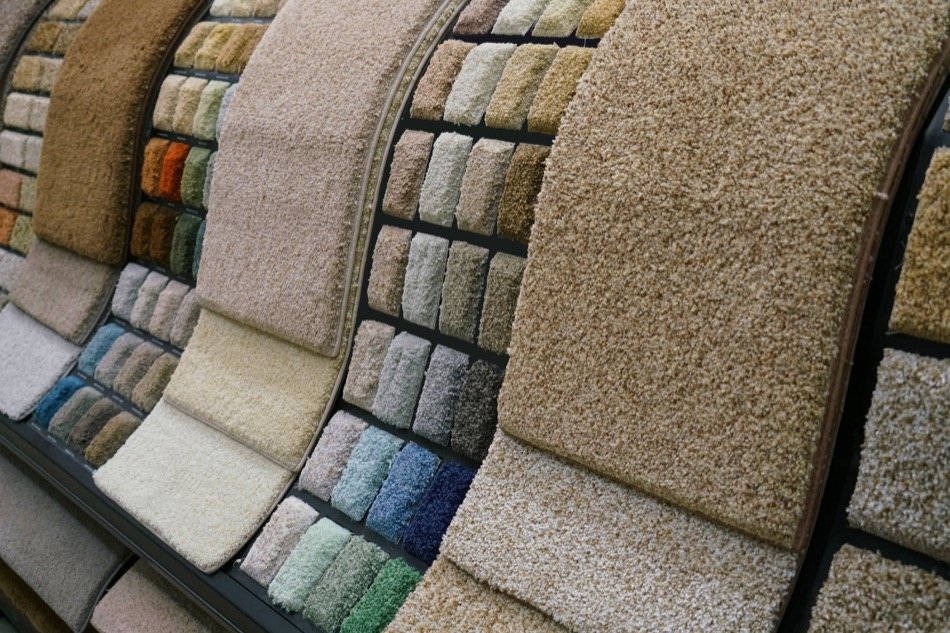 Carpeting comes in all different types, colors and materials. Some types are more durable than others, some are softer than others. Often, people choose different types of carpeting for each area of their Aliante home. Knowing the different types of carpeting can help you decide which type is right for you.
Material Types
Nylon has been the most popular type of carpeting for many years. It's popular because it's easy to clean, stain resistant and very affordable. It's also very strong and can stand up well to rough treatment from pets and teenagers. Nylon needs to be steam cleaned every year or so to keep it looking its best. As long as it's properly maintained, your nylon carpeting can last for many years.
Polyester carpeting is often made from recycled materials, which makes it eco-friendly. It's also more stain resistant than nylon. However, polyester carpeting is less durable than nylon carpeting, and is likely to need replacement more quickly. In addition, advancements in nylon carpeting have made nylon more desirable to eco-conscious consumers than it was in the past. Consumers who once chose polyester carpeting because it is green now sometimes choose nylon for this reason.
Wool is another eco-friendly carpeting material that appeals to many people who prioritize environmentally friendly products. This long-lasting carpeting is very durable, but does not have the stain resistance of nylon or polyester.
Loops Versus Cut Pile
One of the things homeowners must decide when installing carpeting in their home is whether to loop the carpeting or to install cut pile. Cut pile is soft, plush and luxurious. Looped pile is easier to clean.
In parts of the house like the bedroom, where people walk around barefoot before bed, uncut pile is the most common type of carpeting. Although cut pile is less durable, it's also more enjoyable underfoot in the morning. People like having this type of carpeting in their personal spaces.
Looped carpeting repels dirt more easily and generally lasts longer. Looped carpeting is typically found in parts of the home like the living room, dining room, hallway and staircases.
Color
One of the things that people must consider when trying to choose carpeting is color. Darker colors can fade easily, but don't show dirt. Lighter colors show dirt very easily, but don't fade. Generally speaking, people who have children or pets often find that darker to medium-toned carpeting is best.
For people who really like light-colored carpeting, it's best to get a durable type of carpeting that can be cleaned regularly. Light-colored carpeting may need to be cleaned every six months or so to keep it looking its best. Use a carpet rake to prevent the pile from becoming compressed and dirty.
Density
Carpeting density also makes an impact on a carpeting's service life. Dense carpeting repels dirt more easily, and generally lasts longer. Generally speaking, dense carpeting is usually better quality as well. Talk to your carpeting contractor to help you decide which type of carpeting is right for you.
Contact a Carpeting Contractor
If you're thinking about installing new carpeting in your home, hire a professional carpeting contractor. Your carpeting contractor can help you decide what kind of new carpeting would be right for your home. Your carpeting contractor can also give you a quote for replacing your home's carpeting. After getting a quote from one or two reputable professionals, you'll be able to decide for yourself which carpeting to install.