Common Characteristics of Mid-Century Modern Architecture
Posted by Debbie Drummond on Wednesday, July 21, 2021 at 7:29 AM
By Debbie Drummond / July 21, 2021
Comment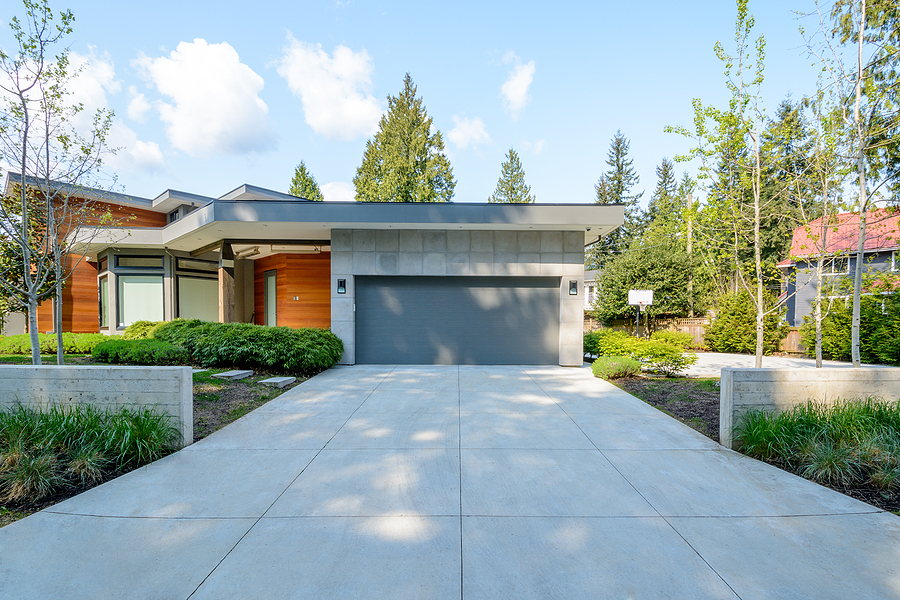 Clean lines, angular structures and an emphasis on bringing the outdoors in, are all characteristics of Mid-Century Modern architecture. This popular type of home design first rose up in the 1940s, but for some homebuyers it certainly hasn't lost its appeal over the years and decades since.
A Brief Introduction
Made extremely popular in the time following the end of World War II, Mid-Century Modern architecture was developed to be something new and different at the time. Architects designing these types of homes were considered forward-thinking, and the home designs themselves were almost futuristic in appearance.
Homes of this style are often easy enough to spot even today, especially in a place like Las Vegas, where the style was widely embraced from the start. Most Mid-Century Modern homes in Las Vegas commonly have flat plane roofs and little or no ornamentation or embellishment on the outside or on the inside. And unlike other more traditional architecture of around the same time period, Mid-Century Modern has a distinct look that's all its own.
Inside a Mid-Century Modern Home
Open floor plans, large windows and sliding glass doors were all used to help bring more natural light into Mid-Century Modern home designs. Architects employing this style also used geometric forms in their designs. The homes were extremely contemporary. Clean, simple lines helped to make this type of architecture so distinctive.
Some Mid-Century Modern homes also have pops of color from time to time, with a monochromatic design that's sometimes carried over from the outside to the inside. That's why you'll find things likely brightly colored front doors, and bold accent walls that stand out when compared to other more subdued décor and colors used throughout the rest of the home.
"Clean, simple lines helped to make Mid-Century Modern architecture so distinctive."
Some of these homes also feature slight changes in elevation, with small steps to create some split-level spaces. Homes like this also sometimes have varying cabinet heights and partial walls that help create even more depth.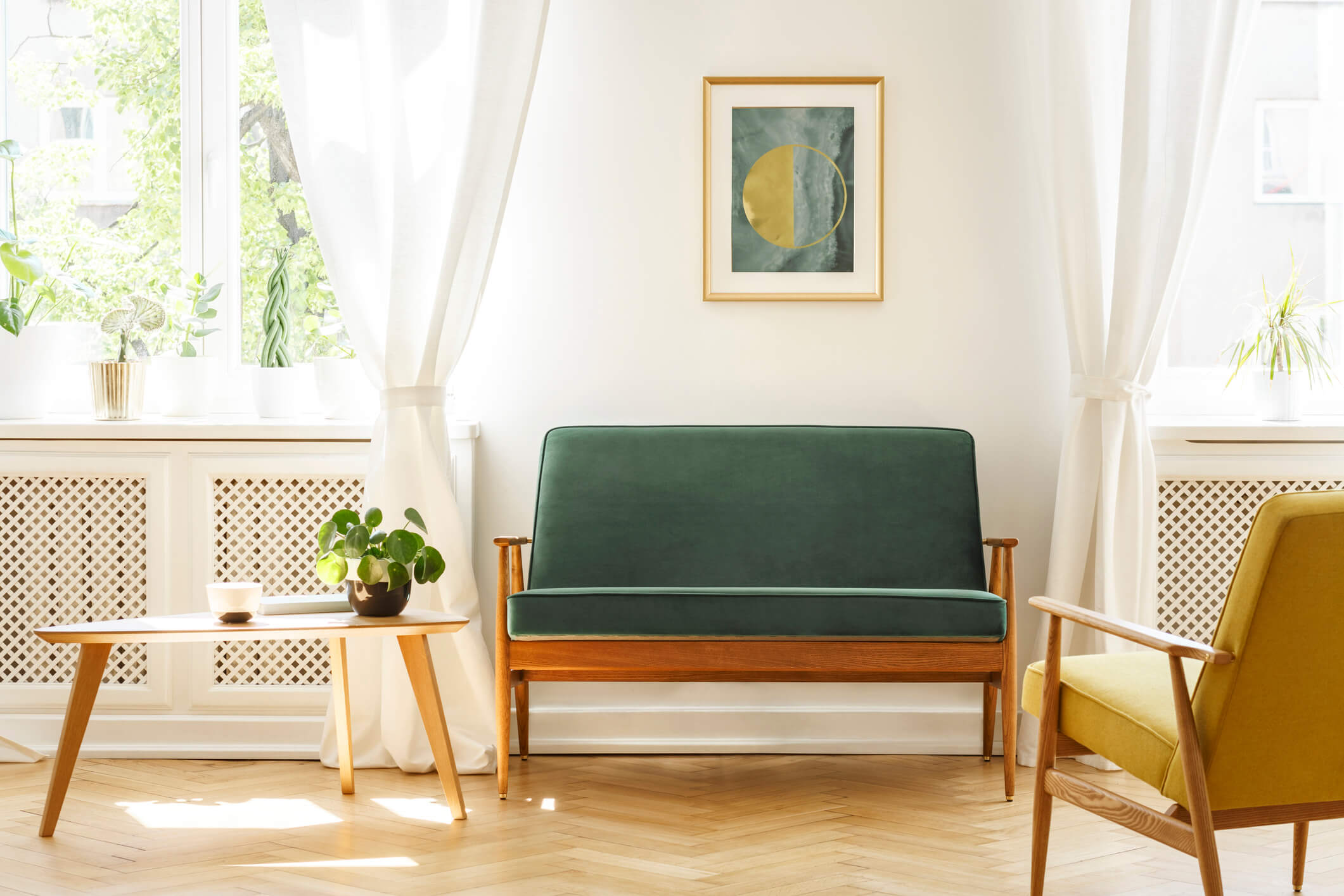 Key Mid-Century Modern Figures
Influenced by the work of famed architect Frank Lloyd Wright, Mid-Century Modern architecture often used post and beam construction. Function was undoubtedly a big part of Mid-Century Design, and this type of home construction had to be able to meet the needs of an average family.
New innovations in building materials opened up more possibilities to using things like glass, concrete and steel in home designs, and that helped lead to Mid-Century Modern architecture. It allowed the architects to be able to experiment with a new and different type of style using different types of materials. Instead of hiding steel and concrete behind wood and stone, they were now able to showcase it as part of a home's overall design.
There was also a push to make interesting home designs more affordable, especially to the middle class during this time. Developer Joseph Eichler is noted as helping to bring Mid-Century Modern architecture to the masses, with subdivisions of Eichler homes springing up in the San Francisco Bay area and in Los Angeles. Many of those homes still stand today as fantastic examples of Mid-Century Modern architecture. While some of these homes are a bit harder to locate, there are also some neighborhoods with a large number of Eichler homes to choose from even today.
Of course, Mid-Century Modern architecture cannot be confined to just one location. From tract homes to custom homes, Mid-Century Modern architecture has been used in the design of a large number of homes and neighborhoods all throughout the world.
Instead of using ornate features in a home's design, Mid-Century Modern architects used practical and functional designs. Homes were no longer a showplace, but more simplistic in design and appearance.
A similar design was also replicated in commercial buildings, and eventually in home décor, as well. Just like Mid-century Modern architecture, Mid-Century Modern furniture and décor is based on clean, simple lines, with no extra ornamentation. You'll find it sometimes in vintage shops and used as the inspiration for new furniture and designs.
Mid-Century Modern design principles are still used to influence architecture and décor even today, as some newer homes still utilize some of the same elements that first drew in prospective buyers decades ago. Whether you're interested in a true Mid-Century Modern home with all of its vintage charm and appeal or an inspirational new construction home that takes advantage of some of the most popular elements of a Mid-Century Modern design, you're sure to find a large number of options to choose from.
Key Takeaways:
Mid-Century Modern architecture was developed to be something new and different after WWII
Mid-Century Modern homes commonly have flat plane roofs and little or no ornamentation or embellishment on the outside or on the inside.
Influenced by the work of famed architect Frank Lloyd Wright, Mid-Century Modern architecture often uses post and beam construction.
Mid-Century Modern design principles are still used to influence architecture and décor even today