Constructing a Home Fitness Center
Posted by Debbie Drummond on Monday, February 4, 2019 at 11:31 AM
By Debbie Drummond / February 4, 2019
Comment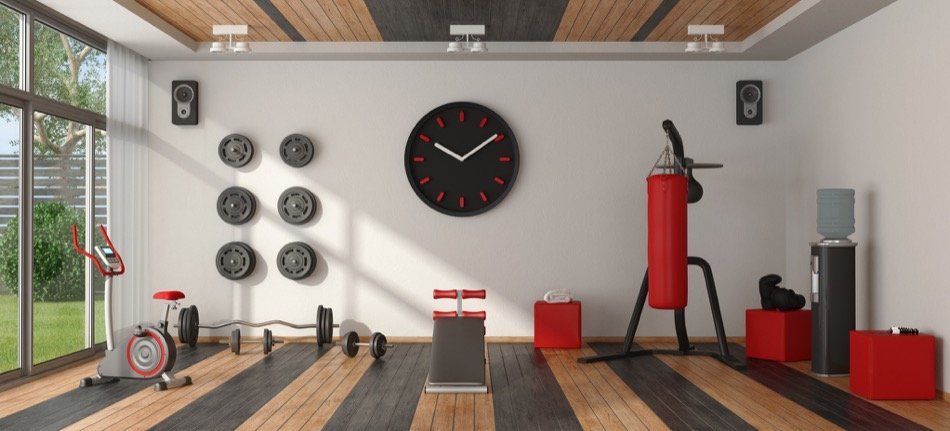 Buying a new home with all the rooms one might want can be difficult. One of the rooms many people may want in a new home is a fitness or exercise room. If youir new home doesn't have an exercise room, consider building or making one.
Building a home gym takes some thought, planning, money and perhaps most of all commitment. It's one thing to have a treadmill that now only serves as a clothing rack, it's quite another to plan and invest in an entire area that goes largely unused. Once a homeowner is assured they want and will use a home fitness studio it's time to make plans and construct it. Here are some steps to take.
Select an Appropriate Space
Planning a home gym starts with selecting the right space. Ideally, it should be a space separated from other rooms in the house, but if that's not possible, space of a larger room can be carved out for your fitness area.
Frequently chosen spaces to convert to a fitness studio include:
Basement
Office
Spare bedroom
Porch or patio
Garage
When choosing an area for a gym, make sure it has sufficient room to allow for necessary equipment and movement. Choose an area with sufficient natural light, or at least an area that can facilitate bright light. Airy and roomy are preferred but such space may not always be available.
Choosing Exercise Equipment
For an Aliante new home gym, usually, one or two key pieces of exercise equipmentare sufficient. These often include a treadmill, cycle, stair stepper, weight bench, free-weights etc. These will depend on the type of workout planned for the at home fitness center. It is also a good idea to add some other less prominent gear to a gym to keep workouts varied and interesting. These can include hand weights, an exercise or yoga ball, a balance disc, floor mats etc.
Create a Comfortable Atmosphere
A home fitness center should be a welcoming space that is appealing to the senses. Even if a large, airy space isn't available you can add full-size mirrors, bright contemporary lighting and air purifying plants to add to the illusion of space. Be sure to have a place for fresh and used towels and use air circulating fans. Some individuals prefer a video screen in their home fitness room to help pass the time during mundane exercises while others prefer to focus on their workouts. Screens should be mounted high on walls to prevent any damage from movement in the room.
A home fitness center doesn't have to be a dream. Start with a single piece of equipment and start carving out space. Like exercise itself, you just have to start somewhere!