Things To Do in Las Vegas - Day Trip to Lake Havasu and Parker, AZ
Posted by Debbie Drummond on Friday, December 19, 2014 at 10:29 PM
By Debbie Drummond / December 19, 2014
Comment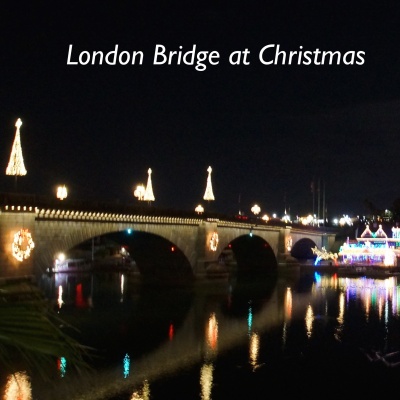 Las Vegas is surrounded by so many great places to explore. When it's time to take a break from the excitement of SinCity life, a favorite spot for many locals is Lake Havasu, AZ. Lake Havasu has earned a reputation as a party town, and it can be. College kids go for Spring break.
Lake Havasu - Party Town on a Smaller Scale
If you avoid the heavy party holidays, it's a nice laidback little town on the water. Lake Havasu is on the Colorado River. One of the main tourist attractions is the London Bridge. The bridge that spanned the Thames until 1968. When it needed replacing, it was dissasembled and re-assembled one brick at a time. Now the London Bridge crosses the Channel connecting Lake Havasu to Thompson Bay. Tourist enjoy walking over the bridge and having their photos taken on it. It's especially pretty at Christmas when it's decorated with Christmas wreaths and lights.
Climate Compared to Las Vegas
The elevation of Lake Havasu is only 448 feet above sea level. Las Vegas is 2000 ft. The lower elevation combined with a more humid climate keeps Lake Havasu a bit warmer than Las Vegas. Makes it a pleasant getaway in the Winter but Summers are more pleasant in Las Vegas.
What To Do in Lake Havasu
We prefer staying in one of the pet friendly hotels by the water. You can easily walk along the lake and to several restaurants. There's a trendy Main Street area with locally owned shops, restaurants and bars. Water enthusiasts can rent boats, kayaks and jet skies. Take one of the cruises up to Laughlin or the Casino across the bay. If you want a real change of scenery, head South on the 95.

In half an hour you'll reach the Bill Williams River. This is one of the most unusual landscapes we've seen. In the midst of rugged Mountains, you're stunned to see marshland with cattails. The Bill Williams River National Wildlife Refuge is found here. It's an incredible spot for kayaking. There are several scenic pull outs where you can take pictures and watch for migrating birds. The area is home to big horn sheep, bobcats, Cougars, Mule Deer and more.
Driving past the refuge will get you to the Parker Dam and on into Parker, AZ. The scenery is beautiful along the way. The Colorado meanders along between the rugged mountains. It's a little surprising to see how many campgrounds and resorts there are on the river. Boaters can go bar hopping as they travel.
Welcome to Parker, AZ
When you reach the small town of Parker, AZ, the elevation is only 417 feet above sea level. The Mountains here aren't quite as high as the ones surrounding the dam and Lake Havasu. We enjoyed stopping for lunch at the River's Edge Cantina. It's part of the Blue Water Resort and Casino. The food was casual but pretty good and they were pet friendly on the patio. Sitting on the patio, looking out at the water felt a little more like being on a small island.

We were surprised to drive into Parker and find Hwy 62 and the California border so close. Hwy 62 is one of the remote desert roads that leads to 29 Palms and the Joshua Tree National Forest. We headed North on Hwy 62 to Parker Dam. It took us up the other side of the Colorado River from the one we had driven down. Typical of California, the road is rougher this way. It's a less traveled road which seemed to encourage the wild burrows to claim the highway as their own.
The wild burrow population seems to be healthy in this area. There are several campgrounds, resorts and RV parks all along the river. Based on how friendly the burrows are, it seems the campers have tamed the burrows.
When we first spotted the burrows we stopped for a photo. Before I could get out of the car, they were sticking their heads inside. We hadn't come prepared with any treats for them. They still seemed to enjoy having their ears scratched. There was only one little guy who kept making funny shapes with his lips like he wanted to nibble my arm. Seeing these guys up close and personal is an incredible experience. They may be tamer than their predecessors in the days of the wild West but they're still a reminder of those days.
It's easy to do the drive down to have lunch, go kayaking, play with the burrows, etc., and come back to Las Vegas in one day. If you have more time to unwind, take the golf clubs and try the Emerald Canyon Golf Course in Parker, AZ. Yes, they have three courses in Lake Havasu but this one is really stunning.
Getting There and Getting Back to Las Vegas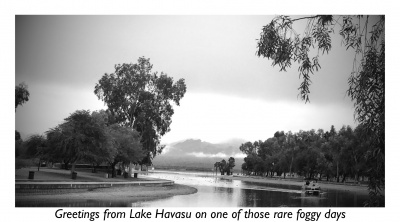 Lake Havasu City is a 2-3 hour drive from Las Vegas (depending on the driver). There are two main routes for getting there. If you ask mapquest for directions, it will take you through Searchlight NV as the shortest route. My last speeding ticket was a few years ago in Searchlight. It's one of those areas where the speed drops, goes up and drops down to 25 mph in the heart of Downtown Searchlight. The alternate route crosses over the Hoover Dam. Mapquest says it's a few minutes and a few miles longer but we find them to be about the same. Have to admit, we like driving down one way and back the other but I keep the cruise control on around Searchlight.
Las Vegas homeowners are likely to find Lake Havasu City an interesting change of pace. Quieter than life in a large City with lots of fun things to do.
This is part of our series of blog posts about things to do in Las Vegas by Las Vegas Real Estate expert Debbie Drummond. Follow us to see future articles.