Days On Market and Home Sales
Posted by Debbie Drummond on Friday, May 16, 2014 at 9:56 PM
By Debbie Drummond / May 16, 2014
Comment
Whether you are buying or selling a home, "days on market" is a term you are likely to hear from your Realtor. The number of days a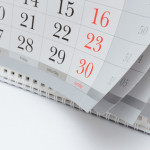 home has been listed can be useful info when viewed in context of the over all market. How quickly homes are selling is going to vary from one price range to the next and from one neighborhood to the next.
Using Las Vegas as an example, 50% of the homes that sold in April 2014 were listed for 30 days or less. The following table gives a breakdown of the prices ranges for the homes that closed with less than 30 days on the market:
Homes priced at $200K or less sold quicker. We sold 24 $1 Million plus homes in April. The average DOM for this bracket was 98. Only 8 of the luxury homes sold in 30 days or less. One of the luxury homes showed 388 DOM.
One of the problems buyers encounter with luxury homes is the sellers may not be under pressure. If they own a luxury home free and clear, they may have the assets to hold on to the home until they get their price.
Aside from price range, homes in the most popular areas sell quicker. Property type also affects how soon a home will sell. The Las Vegas High Rise Market has been moving slower the last few months. In April the high rise condos that sold were on the market an average of 200 days.
These are all factors that buyers should consider when looking at a home that's been on the market for awhile. Buyers should also have their agent look at the property's history. This info is available in the MLS and will tell you if the listing agent has re-listed the property to make it appear that it's a new listing. While this is frowned upon by most MLS Associations, it does happen.
The history of the property will also reveal whether the home has gone into contract and fell out. We've seen this happen a lot with short sales over recent years. Buyers get impatient with the slow process and cancel. Sometimes the bank will counter at a higher price. Short sales tend to have much higher days on market than a traditional home that is well priced. If the home has been in and out of contract, your agent should call the other agent for an explanation. Was it an appraisal issue? Was it the inspection?
For Sellers, your best chance of getting the home sold at the best price is to price it well from the beginning. As Lynn Pineda points out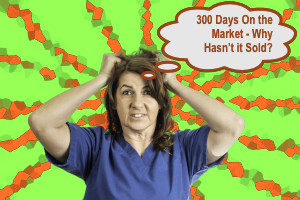 in her series of Home Selling Tips, when you price your home too high, it will stay on the market longer. As it sits on the market it gets a stigma. Buyers assume that it's over-priced or there's something wrong with it.
When you finally do get an offer on a home that's been on the market a long time, it is likely to be a lowball offer. The bargain hunger type of buyer will often ask for homes that have been listed a long time. They see them as opportunities. They know the home is over-priced so it isn't attracting the attention of other buyers who could compete with them.
When buyers visit the home they look for flaws to explain why it's been listed so long. They make a mental list of the dated fixtures, the paint colors, anything to explain why it hasn't sold. They suspect the seller is getting desperate and will be happy to get their offer. They won't hesitate to offer much less than the list price. They found so many defects.
Why Overpricing a Home Creates Damaging Affects by Bill Gassett outlines many of the hazards of pricing too high. As he says, pricing too high causes the days on the market to become bloated. Your best chance to sell your home is during the first months it is on the market. And, in the quickest moving price ranges, your best chance is during the first weeks it's on the market.
For more info on how you can avoid having your home linger on the market too long we recommend:
In "What is the Value of Your Home" Janis Borgueta gives some excellent guidelines to help price your home to sell. While Janis covers the Hudson Valley area, her common sense advice works in any market.
"Real Estate Terminology - DOM - Average Days On Market" by Karen Highland. As Karen points out, if you know a home has been listed for 180 days and the average for the neighborhood is 80 days, we have a problem.
The amount of time a home has been listed is an important bit of info for buyers. An experienced buyer's agent will be able to tell you how long it's been listed. They'll be able to compare it to the average DOM for the neighborhood.
For sellers, the longer your home stays on the market, the less you will likely get for it. Make sure your agent can tell you how long it should take to sell your home and how pricing it too high will affect the time it takes.
Debbie Drummond has over ten years experience in the Las Vegas Real Estate Market. She specializes in luxury homes and high rise properties. If you're buying or selling a Las Vegas home, call (702)354-6900 or email [email protected]. We'll be happy to assist you in your move.