What You Need to Know About Installing A Deck
Posted by Debbie Drummond on Monday, September 17, 2018 at 9:57 AM
By Debbie Drummond / September 17, 2018
Comment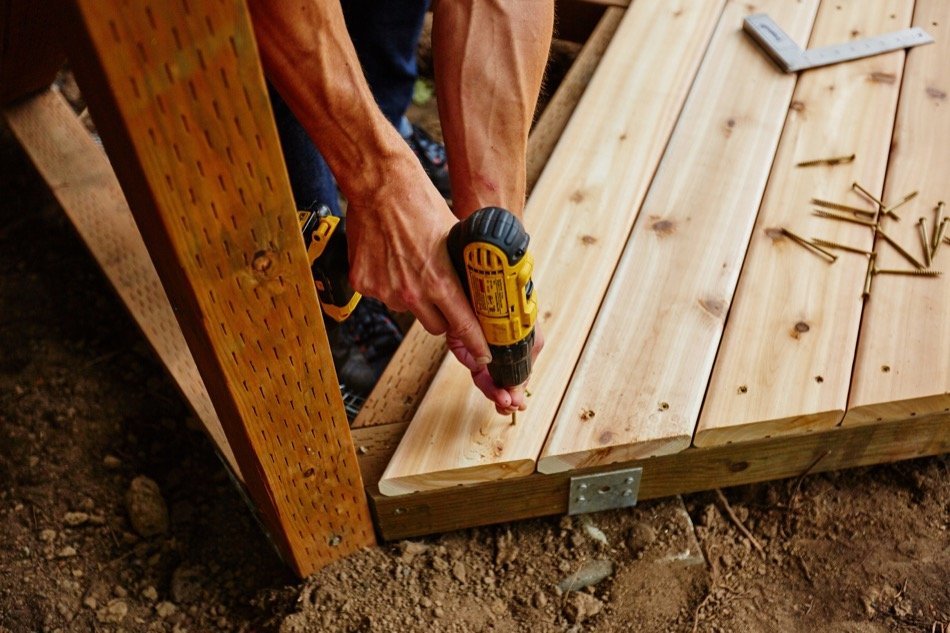 Deck additions are a popular home improvement among Southern Highlands homeowners trying to boost their home's property value. This is because decks are relatively inexpensive to install, and home buyers will pay more money for a home with a backyard deck. Decks add space for entertaining and can help make the yard more functional at the same time.
Choose the Right Materials
The material a homeowner chooses for their deck construction will affect how much maintenance the deck needs and how well it will weather.
Natural Wood
Some decks are made from natural wood. The least expensive type of wood that a deck can be made from is pressure treated lumber. Other types of wood include redwood and cedar. Pressure treated wood is very utilitarian and often the least attractive. Other types of wood are often more attractive and more resistant to rot from moisture.
Natural wood decks must be refinished every few years to stay structurally sound. If the deck is not refinished on a regular basis, the wood may become soft and unstable.
Composite Decking
Composite decking is made from a combination of wood shavings and resin. It's very durable and long-lasting, and is never refinished. Composite decking is a good choice for a homeowner who has the additional money for composite decking, and who is unable to regularly refinish their own deck.
Decide Which Features Are Right For Your Deck
Deck design has come a long way in the last few decades, and now modern decks have a variety of features that make them extra functional. Examples of deck features that home owners love include:
Curving perimeter. The invention of composite decking has made it possible for homeowners to shape their deck in any way they like.
Lights. Built-in light features make the deck a safer place to hang out at night.
Walls for privacy or shade. Building up a wall or even a ceiling can make a deck cooler in direct sunlight.
The best way for homeowners to decide which features are best for their deck is to look at a catalog or to have a lengthy discussion with an experienced, licensed contractor. Some contractors will have a show room where homeowners can see these features for themselves.
Hire A Licensed Contractor
Hiring the right contractor for the job is important. Though a deck is often something a homeowner believes they can do themselves, without experience in building decks, this is probably a job best left to a qualified contractor. Often the best way to find a contractor is to get a good reference from a friend, neighbor or loved one. When meeting with contractors, homeowners should ask all candidates the same questions, to make it easy to compare one professional to another.
Questions to ask include:
When do you think you could start?
How long would the project take?
Have you worked on projects like this before?
Will you be on the premises throughout the entire project, or will you leave employees or subcontractors to do the work?
Many homeowners decide who to hire based on cost alone. While it's important to hire contractors who are affordable, it's also important to hire a contractor who performs quality work. Price should not be the only deciding factor for a homeowner who is going to install a deck.
Selling Your Home? Talk To A Real Estate Agent First
Sometimes homeowners who want to sell their home will add a deck because they want to maximize their profit when the house sells. While a deck can be a smart addition for improving property value, a good real estate agent can help direct a homeowner and ensure that the property sells for a good profit. For more information, contact an experienced real estate professional today.