Design Tips For Your Modern Contemporary Home
Posted by Debbie Drummond on Monday, October 31, 2022 at 2:54 PM
By Debbie Drummond / October 31, 2022
Comment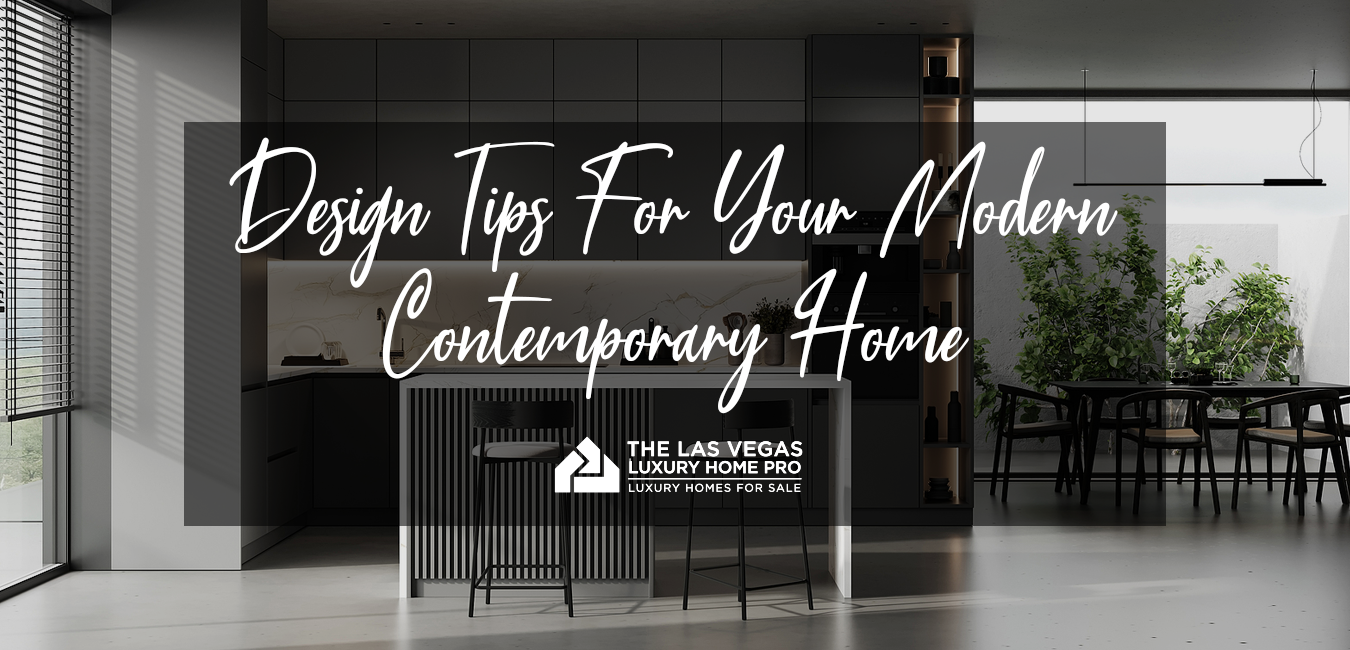 Modern contemporary style has become a popular design choice for many new homeowners and those tackling home renovations. While it's not uncommon to hear the design terms used interchangeably, 'modern' and 'contemporary' refer to two distinct ideas. For interior designers, modern style references influences from the early to mid-20th century, and contemporary style is reflective of current trends. A combination of these styles creates a sophisticated space often marked by clean lines, neutral colors, and minimalist aesthetic. The beauty of modern contemporary style is that it allows interior designers to incorporate concepts from a wide array of periods and cultures while adhering to the idea that less is more. While modern contemporary design places an emphasis on functionality, there are still countless ways to make your home feel as warm and cozy as it does clean and chic.
Choose A Pure Color Palette
When designing your modern contemporary home, the color palette you choose will play a significant role. Modern contemporary style typically incorporates neutral tones, often in cool shades. Consider utilizing pure tones of colors like white, black, beige, and grey. While you can certainly play with mixing varying shades, the goal is to keep it simple. Avoid gradients or bold colors to keep the space feeling clean and peaceful. If you want to add a subtle splash of color, opt for delicate pastels.
Play With Texture
One of the hallmarks of modern contemporary style is functionality, however one way to add some character to your space is to experiment with different textures. Think about the ways in which you can blend neutral tones and sleek design with texture tapestries, tassels, and area rugs. Materials like wood and jute complement the modern contemporary aesthetic, as do modern lamps and art deco rugs. Texture allows you to create a rich living space that remains free from clutter.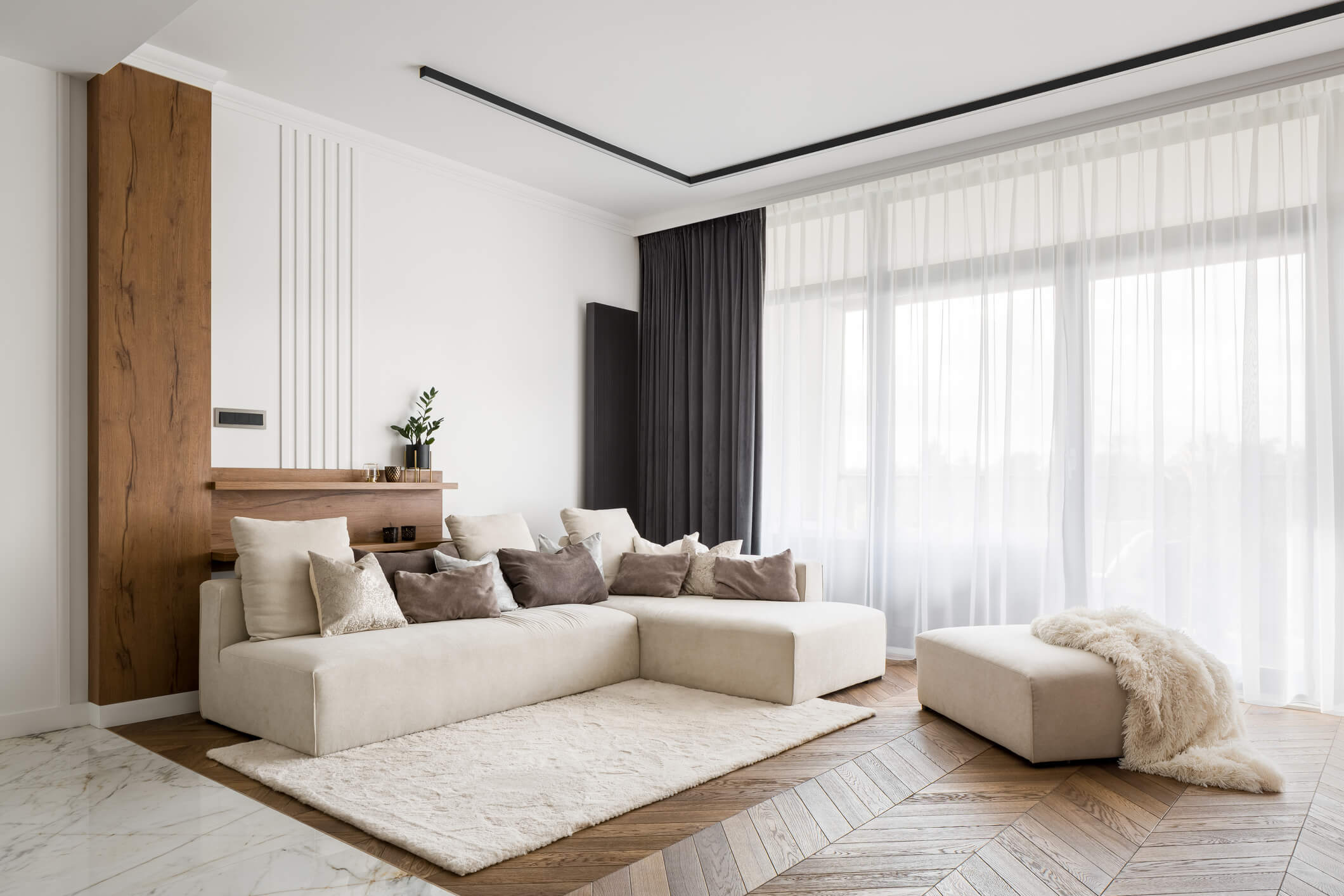 Accentuate Natural Elements
Rooted in minimalism, modern contemporary style works best when you make the most of the natural elements available in your space. For example, natural light often makes your space feel larger, emphasizing your clean design choices. Using transparent materials, like glass, can also help you accentuate the natural light in your home. Natural materials, like wood, help tie the otherwise neutral tones of modern contemporary style together, creating contrast and making your space feel warmer and more welcoming.
Do Away With Clutter
While you don't necessarily have to be a strict minimalist to have a modern contemporary space, minimalist principles will help you achieve and maintain your desired aesthetic. No matter what design elements you incorporate into your modern contemporary home, clutter will inevitably counteract the effect. Try to make sure that every item in your home serves a specific purpose and that you have appropriate storage solutions in place. Keeping your spaces uncluttered is key to creating a modern contemporary home.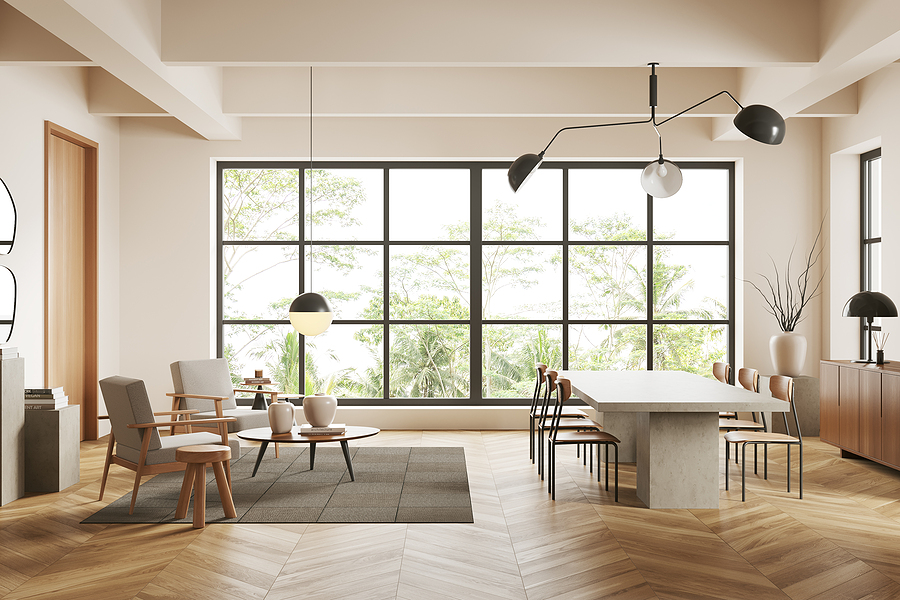 Opt For Simple, Clean Lines
The signature of modern contemporary design is clean lines featuring curved edges and geometric shapes. Using simple lines and shapes adheres to the idea of form resulting from function, and creates spaces that are refined, sleek, and sophisticated. Consider choosing furniture that is simple, geometric, and features neutral, solid tones. Alternating between sharp lines and curves will allow you to make your space feel cozy while remaining modern and chic.
Incorporate Modern Art
Remember that modern contemporary does not have to be exclusively minimalist. Choose modern art pieces to create a harmonious, warm space. Adding a large modern painting to an expansive empty wall can tie an entire room together. Select pieces that match your desired color palette to maintain the clean design style.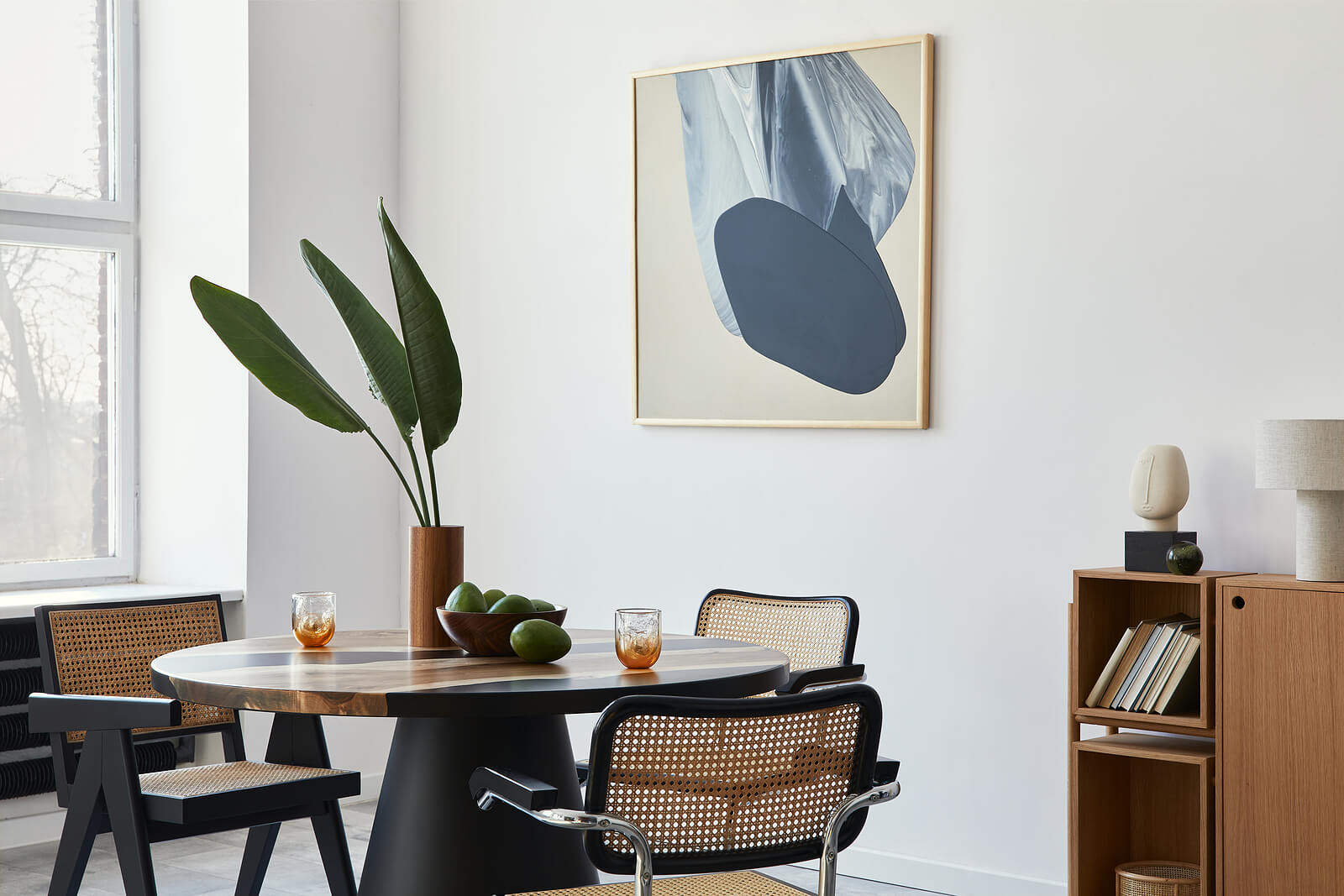 Keep It Timeless
Modern contemporary style is timeless in its nature, and it's a design style that always feels current. Choose materials, furniture, and home decor items that transcend trends and design eras. Opt for timeless pieces in colors, textures, and shapes that will never go out of style. The timelessness is perhaps one of the biggest reasons that the modern contemporary design aesthetic has become so popular in homes around the world. Regardless of what trends may arise throughout the years, modern contemporary homes will forever influence both design and architecture.