Design Tips & Tricks for Furnishing a Penthouse Condo
Posted by Debbie Drummond on Saturday, August 28, 2021 at 3:56 PM
By Debbie Drummond / August 28, 2021
Comment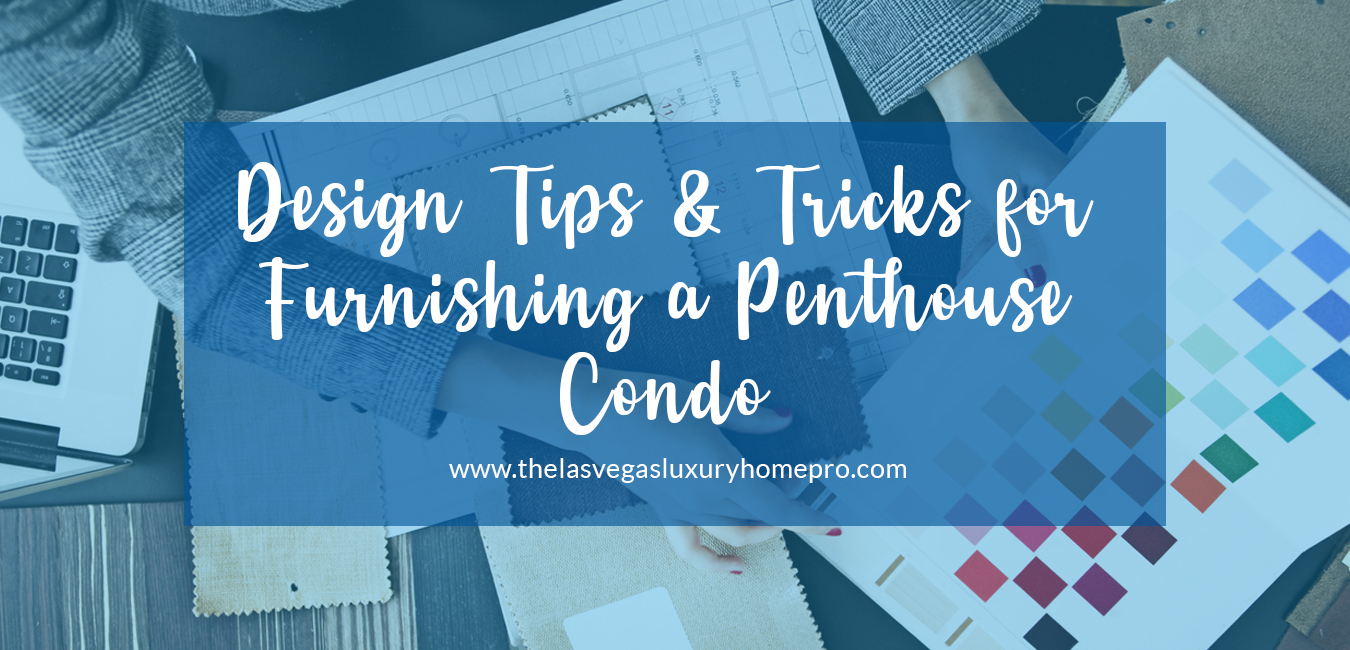 Stunning views and a large amount of space are just a couple of reasons why people buy penthouse condos, especially here in Las Vegas. But unless the unit already comes furnished, one extra step you'll have to think about when choosing the right penthouse unit is picking out the right furnishings that help compliment your amazing new living space.
So to help get you started in the right direction, here are just some of the tips and tricks design experts recommend when furnishing a penthouse condo.
Limit the Décor
Some experts say you don't want to overfill the space. Because many penthouse units are very open, you want to look at high-quality furniture, but not so much that it takes away from the beauty of the condo, itself. You'll want to portray an elevated style that matches the elevated setting.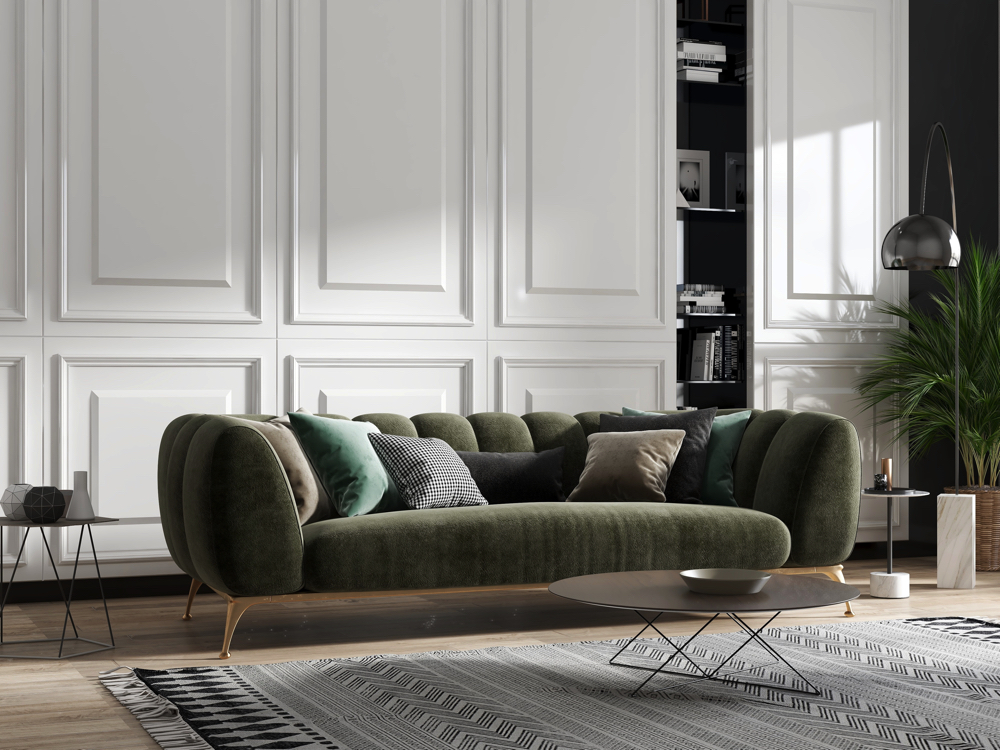 Photo by Jason Wang on Unsplash
Color Scheme
You may also want to go with a complimentary color scheme. If the penthouse has an open floor plan, you can use one main color family throughout the space to tie it all together. While some owners like white, others used a more neutral hue. Neutral colors often look more sophisticated. For a warmer look, go with wood furniture.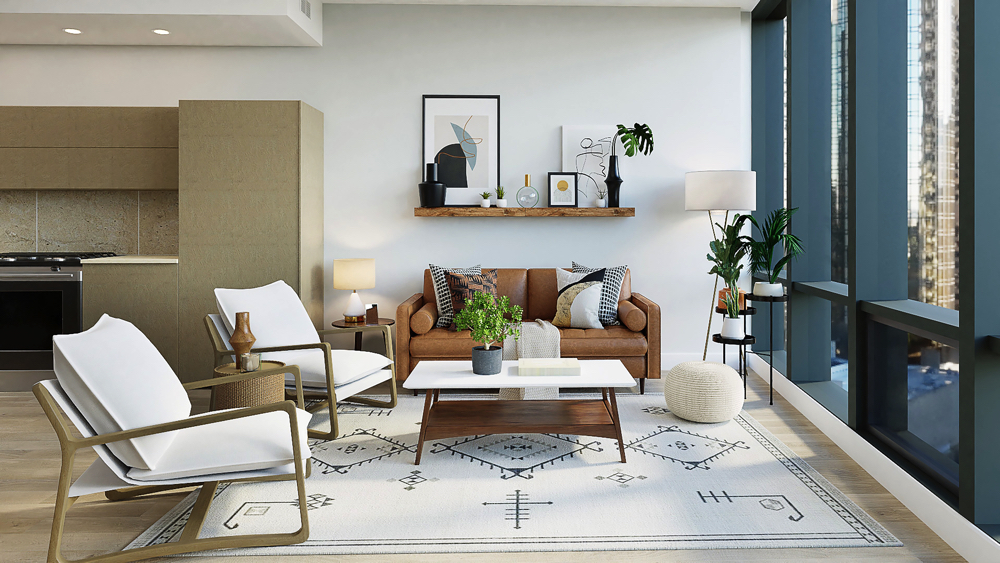 Add Some Contrast
If you want to add a pop of color, you could use a bright piece of furniture, a bright painting or other décor to bring in some contrast. If you have light colored walls, you may want darker furniture to give more dimension to your space.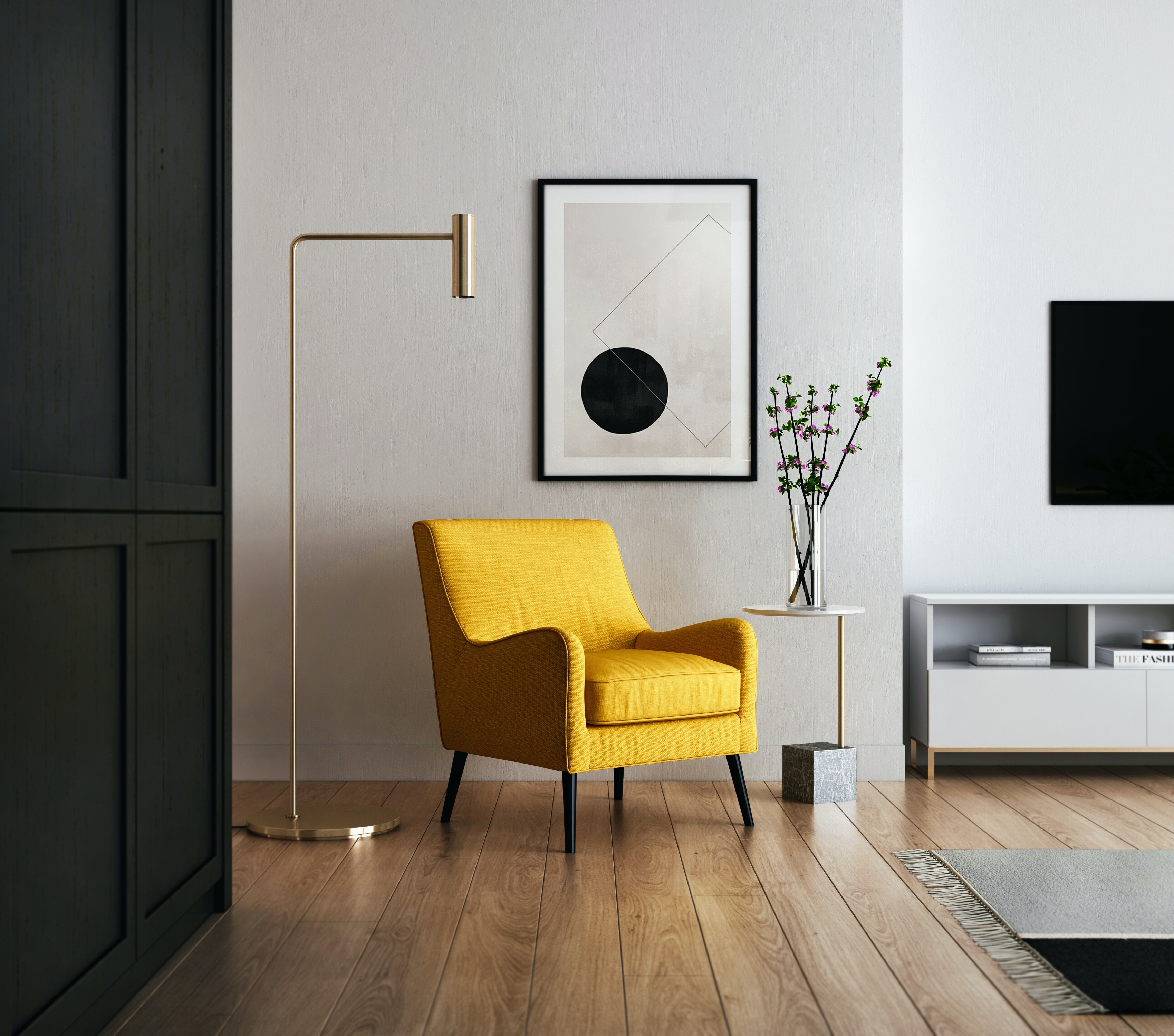 Photo by Kam Idris on Unsplash
Planning to buy a new Las Vegas condo?
Search
Las Vegas penthouses for sale
or contact Debbie Drummond, local Las Vegas real estate expert for all your condo buying and selling needs.
Quality Pieces
When you go to search for furniture, consider quality pieces. If you want a more formal look, consider elements that reflect the image you want to portray. On the other hand, if you want to create a more comfortable space to entertain guests, consider a semi-circular sofa or using separate pieces together to create a cozier seating area.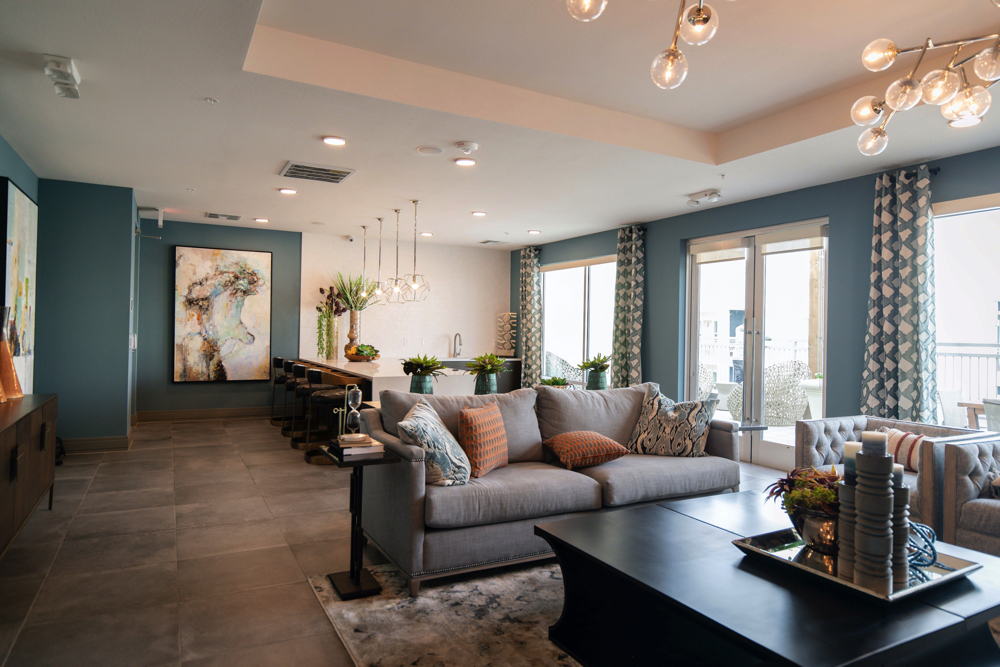 Photo by Ashley Byrd on Unsplash
Custom Furnishings
If you really want to make a statement, consider custom furnishings that are designed specifically for the space. While you probably need some large pieces of furniture to fill such a large floorplan, you also need some smaller pieces to balance out the overall look of the penthouse unit.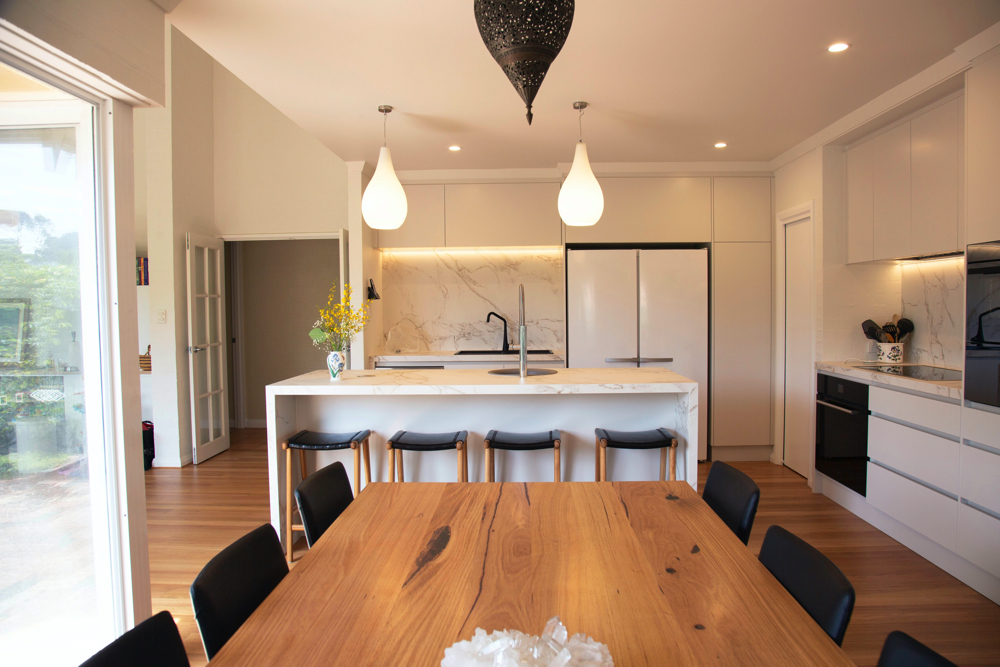 Photo by Simona Sergi on Unsplash
Design for the Views
If you purchased a penthouse for its amazing views, make sure you take advantage of those views when it's time to furnish the space. Position bedroom sets, tables and sofas in a way that you and your guests are able to truly enjoy the views, no matter whether you're just waking up or you're enjoying a cocktail and watching the sun set at the end of the day.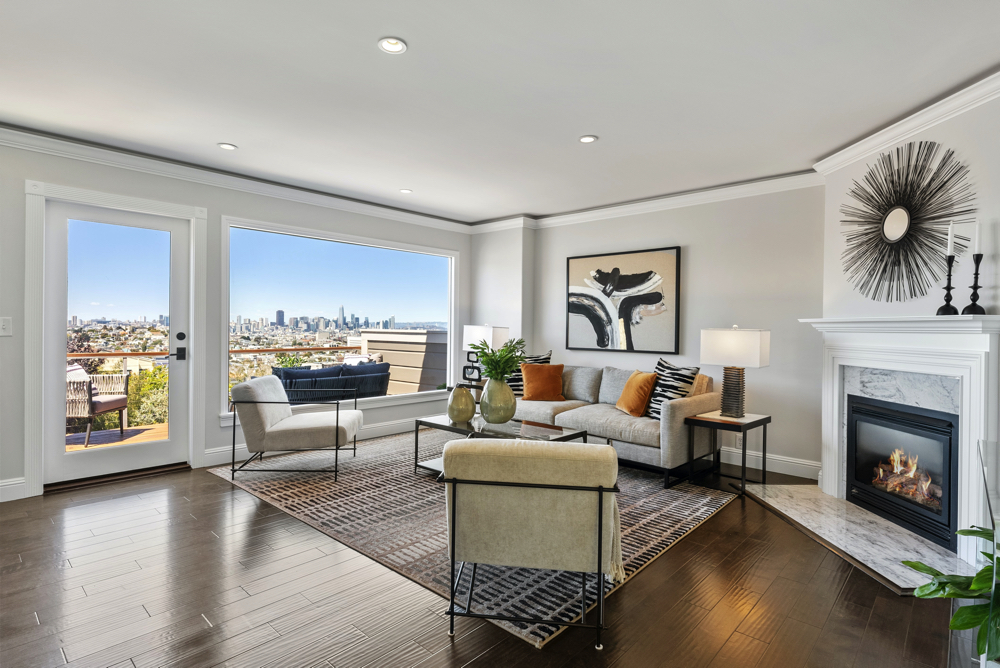 Photo by Infinite Views on Unsplash
Outdoor Furniture
When it comes to outdoor furniture, ordinary patio furniture would simply look out of place in a penthouse unit. Instead, look for sophisticated wrought iron pieces and glass tables. Spending a bit more on outdoor furniture is definitely worth it, not just for your own comfort but also so you'll have what you need ready for entertaining.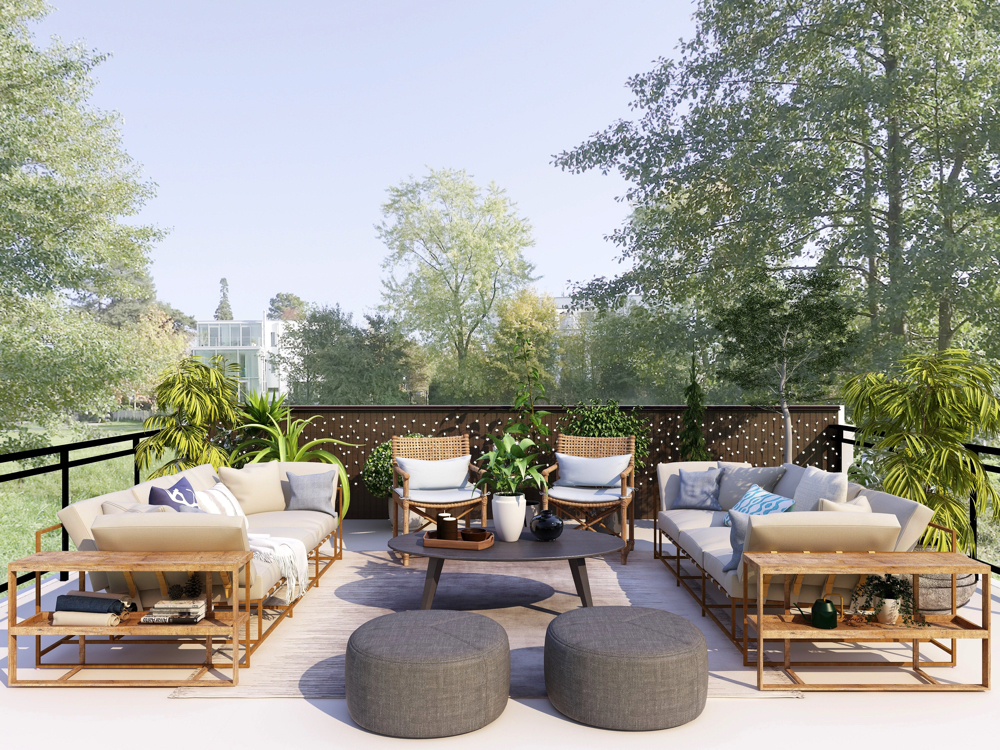 Photo by Collov Home Design on Unsplash