Dim Sum in Las Vegas at Orchid's Garden
Posted by Debbie Drummond on Sunday, May 6, 2012 at 3:47 AM
By Debbie Drummond / May 6, 2012
Comment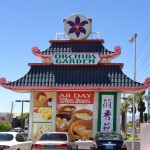 Finding dim sum in Las Vegas was not that easy when I first moved here ten years ago. While living in San Francisco, I had grown spoiled by the variety of restaurants that served this traditional Chinese "snack" food. The first time I took my boyfriend to San Francisco, he had never tried dim sum before and looked on with dismay as I ordered half a dozen dishes for us to taste (he was buying). Should have seen his face when he got the check and it was a fraction of what we'd been spending in other restaurants. Having discovered that he liked dim sum, I was determined to find the real deal if it existed in Las Vegas. It wasn't long before someone turned me on to Orchids Garden on W. Sahara at Lindell.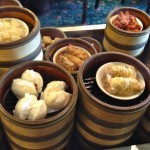 With so many restaurants to choose from, we haven't been to Orchids recently until today. As we expected, their parking lot was full when we arrived for lunch. We did get a seat without having to wait. When we first discovered Orchids, they only used one side of the restaurant for dim sum and lunch. That changed a few years ago after the Las Vegas Review Journal posted an article by their food critic about the various dim sum restaurants in town. Before the article about dim sum was published, the place was busy but after the article it was so busy they had to start using both rooms. And, while dim sum is traditionally served only until early or mid-afternoon in most restaurants, Orchids now offers the delicacies all day long.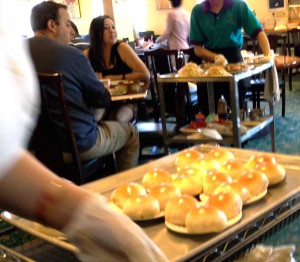 After years of dining at Orchids Garden, we found today's service to be quick and the food was excellent. Our favorite is the Pan Fried Chive Dumplings, but we also loved the Har Gow (shrimp dumplings), Shiu Mai (pork & shrimp dumplings), the Bean Curd Roll and the noodles. All that food, plus a couple of teas and steamed pork buns for him for $25...Possibly one of the best lunch deals in town. So for our California expatriates, yes, you can get great Dim Sum in Las Vegas.
&nbsp