Does Winter Have You Ready to Move To Las Vegas?
Posted by Debbie Drummond on Thursday, February 21, 2013 at 3:12 AM
By Debbie Drummond / February 21, 2013
Comment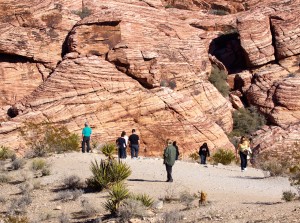 70 degrees at Red Rock on Feb. 5
Tired of all the bad storms we've had this winter? Maybe it's time to move to Las Vegas! We've had a little bit of cold weather this year but one thing you can count on in Las Vegas is you will never have to shovel snow.
Typical days in January have a high of 58 degrees and a low of 34 degrees. February has an average high of 63 and low of 39 degrees. In 2013, we have had a few days where the high was only in the 40s. We dipped below freezing a few nights. That was back in January.
Over the ten years I have lived in Las Vegas, we've usually seen it snow one day per year. Sometimes that snow is only a little dusting of snow flurries. Occasionally an inch or two will accumulate. When it does accumulate, it behaves like a well trained house guest. It stays long enough to look pretty and give kids a chance to play in it but disappears before you can get tired of it. And it never stays long enough to require shoveling.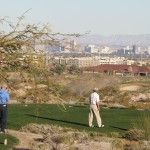 In addition to the Winters that are warmer than most parts of the Country, Las Vegas gets lots of sunshine. We average 210 days that are completely sunny, plus another 82 days that are partially sunny according to current results weather. If you want to see what a nice Winter day in Las Vegas looks like, take a look at this video we took on February 5, 2013 at Red Rock Conservation area next to Summerlin. It was sunny and 70 degrees. We do have challenges when it comes to our weather. Not everyone is cut out for the Summer heat. This is hard for me to comprehend, because we really love those hot Summer days. We especially love them when we're lounging in our pool before throwing something on the BBQ grill. And it is a "dry" heat we have in Las Vegas which makes it far more comfortable than the hot humid days of Houston or Florida. Still, we do heat up. The hottest day in 2012 was July 13th when we hit 113 degrees. So if you're tired of Winter, maybe it is time to Move to Las Vegas.