What You Should Know About Federal Housing Protections Across the Country
Posted by Debbie Drummond on Monday, October 21, 2019 at 11:14 AM
By Debbie Drummond / October 21, 2019
Comment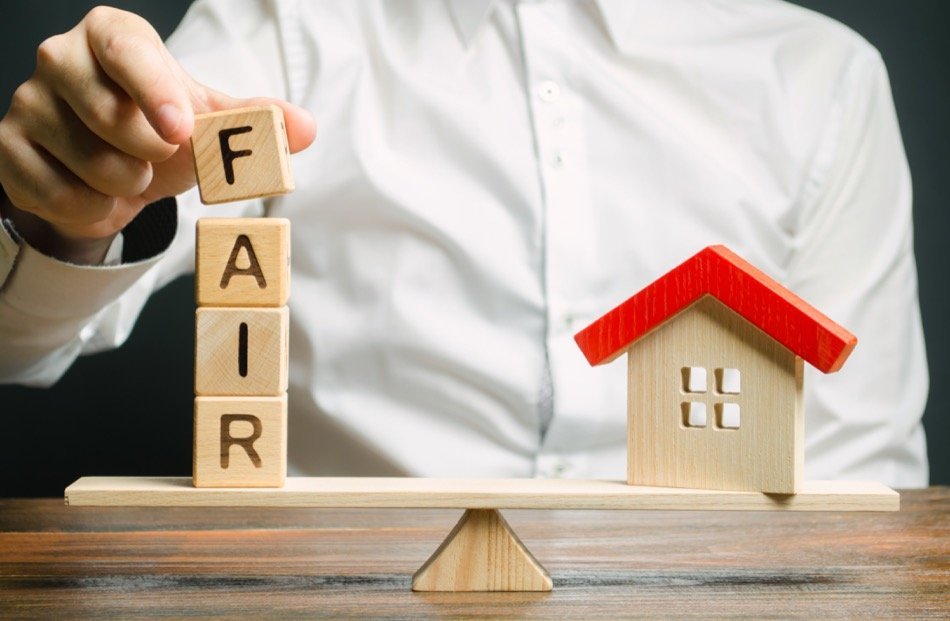 When it comes time to purchase a property, the federal Fair Housing Act is there to protect Club at Madeira buyers from any type of potential discrimination. This law is a part of the Civil Rights Act and was originally signed into law into 1968. But while the federal government has made a variety of laws about what fair housing means, states have have their own view on the matter. This means that a buyer's experience may differ depending on where they're purchasing the property. Learn more about how the federal laws work, how the state rules may differ, and what real estate agents have to say about it all.
For informational purposes only. Always consult with a qualified legal expert before proceeding with any real estate transaction.
The Basics
The Fair Housing Act ensures that people can't be discriminated against due to the following:
Age
Ethnicity
Religion
Sex
Familial status
Disability
For home buyers, these laws apply when they make an offer, negotiate the price, apply for a mortgage, or seek housing assistance. If the seller attempts to make the housing unavailable or change the terms of the sale based on any of the above criteria, this is considered illegal. Similarly, a mortgage broker is not allowed to refuse information regarding loans, practice discrimination during appraisal, or adjust a person's interest rates or fees.
The Exceptions
Exceptions to the rule are rare, but they can include buildings that are occupied by the owner or certain properties that have been sold without the help of a real estate agent. Finally, some religious (or other private organizations) are allowed to sell their property only to vetted members of the group. It's worth noting that the exemption laws are very limited, and will likely not apply to most homeowners.
Fair Housing Protections State-By-State
The Federal Housing Act has been a jumping-off point for 49 of the 50 states (plus DC) to adopt their own policies. These laws may include any number of additional criteria. Sellers may not be allowed to discriminate based on anything from sexual orientation to gender identity to criminal history.
It may also include anti-discrimination laws against the person's source of income. For example, a seller could not deny a buyer simply because they didn't approve of their job. In Washington DC, the Fair Housing laws specifically address political affiliation, meaning that those with extreme views on politics aren't allowed to refuse an applicant based on their party or personal platform.
Complaint Statistics
In 2016, there were over 28,000 official complaints according to the National Fair Housing Alliance. However, the vast majority of these complaints weren't for home buyers. In fact, 91.5% of all complaints were the source of rental transactions. Buyers have much more limited contact with the sellers than renters do. Once the property is sold, the seller is more or less removed from the equation. Despite this fact, it helps for homebuyers to understand what these laws mean in real-world buying situations that they may experience.
Proving Intent
For the most part, it's difficult to assess fair housing protections because intent can be difficult to prove. If a seller decides to take their home off the market and then changes their mind a month later, it's not necessarily because they were discriminating against the buyer. They may have legitimately decided to pull the home for any number of reasons.
Fair housing violations are not linked to the seller's good intentions though. For example, if a seller feared for the buyer's safety when moving into a certain neighborhood, this will not save the buyer from reprimand.
What Home Buyers Can Expect from Agents
Real estate agents are bound by these laws as much as the sellers are, and they work to ensure that buyers aren't discriminated against for any reason. There are also certain things that a real estate agent may not say to their clients in certain states. Sometimes, these comments may even seem fairly innocuous to buyers, which can confuse them at first. An agent may refuse to talk about whether the schools are good or if the neighborhood is family friendly. In certain places, answering these questions could be a violation of the act.
Registering a Personal Complaint
If a buyer feels as though they were the victim of discrimination, the first place to start is with the Department of Housing and Urban Development (HUD). After filing a complaint online, a specialist will investigate further. If more information is needed, the matter will be passed onto the judge. If found guilty, the seller may be forced to pay a fine, make the housing available, or pay for the buyer's attorney fees.
The best thing for buyers to do would be to talk to their agent if they're at all concerned about fair housing protections. A real estate agent will know the rules of each state and may be able to explain the laws in such a way that helps the buyers make the most informed decisions.
For informational purposes only. Always consult with a qualified legal expert before proceeding with any real estate transaction.