Find The Best Neighborhood For 'You' In A New Town
Posted by Debbie Drummond on Wednesday, March 19, 2014 at 9:05 PM
By Debbie Drummond / March 19, 2014
Comment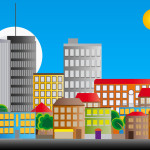 Moving to a new city can be challenging. On top of missing friends and family, how do you get to know the city and find a good neighborhood? And how do you define the "best neighborhood"? The best neighborhood for you may not be the best for everyone.
Should you rent for awhile to get familiar with the area before buying? I considered that when I first moved to Las Vegas. The idea of packing, moving and unpacking only to rinse and repeat wasn't appealing. After looking at lots of homes and different neighborhoods, I found a great area. My first Las Vegas home was perfect for me at that phase of my life.
Home prices in today's market aren't as low as they were a year ago. Leading economists now predict that prices will rise over the next 3 to 4 years. Interest rates are higher than last year but predicted to go higher by the end of this year. Those are reasons buying now may be better than renting.
These are all things to consider when moving to a new town and wondering if you should rent first. From our experience, finding the right neighborhood is more than finding the perfect home. It's getting to know the other amenities around you and knowing what makes a neighborhood feel like home to you. These are some things to help you find your own best neighborhood.
Find the Best Neighborhood for "You" in a New Town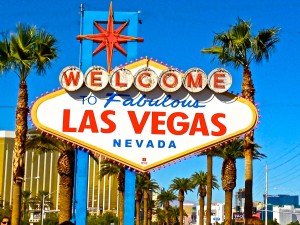 Schools - Finding a school for your kids could be the first priority in selecting a neighborhood. This is especially true if your children have an aptitude or passion for a particular subject. It's easy to research schools online. Our recommendation is to start with the Clark County Public School website. There you'll find information on our public schools, including test scores. Find more information by viewing Great Schools, School Digger, etc. On those sites you will also find information about the private schools.
Close to Work, Family and Friends - You will have more time to enjoy your new home if it's located within a short drive of the office. We have great neighborhoods throughout Las Vegas so it's easy to find a nice area within 15-20 minutes of almost any part of town. If you're moving here to be close to family and friends, you might want to start by looking at something near their home. One thing we don't advise is buying on the opposite side of the Strip from where you work. If your job is in Summerlin, commuting from Henderson would be tedious and vice versa. If you work in Southern Highlands, you probably don't want to commute to Aliante or Centennial Hills in the North/Northwest. If you work downtown or along the Strip, you can get to most neighborhoods around the Valley in less than 20-30 minutes.
Shopping - You'll want a neighborhood that has grocery stores nearby. Looking at the stores located in an area will also give you a feel for the neighborhood. New stores and restaurants opening can be a sign that you're moving into a growing area.
After making an offer on my home, I found out Las Vegas' first Whole Foods Market was under construction at the next intersection. On top of shopping at Whole Foods, knew the neighborhood was upscale.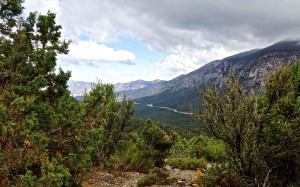 Recreation - Las Vegas has great parks and they're located all over the Valley. Our parks offer sports fields for softball, soccer, tennis and even horse shoes. Some of them have swimming pools or splash pads for the Summer. Golfers will also find lots of courses throughout town. If you like to spend your week-ends on the lake, you might want to consider being closer to Lake Mead. If you like to ski or snowboard, the Northwest part of town is half an hour from the slopes at Mt. Charleston.
Crime - Realtors are not allowed to tell you if a neighborhood is safe. It violates the Realtor code of ethics and can cost an agent their license. We can give you tools to explore crime on your own. In Las Vegas, one of the best sources is the Metro Police Department. Their website offers a "crime mapping" tool. They also offer useful tips for crime prevention. Another website is Alertid.com. If you register with their site, it will save an address and notify you of crimes within a few miles of the home. Alert ID also tracks sex offenders in the area.
Once you find a home you like, it's a good idea to drive by in the evening, early morning, mid-afternoon, etc. Park your car near the home and see if you hear noisy neighbors or dogs. Would you feel safe walking home alone?
Do you see a lot of security bars on the windows? The security bars can be a sign of high crime but not always. Several years ago we listed an elderly couple's home. It was in an older area, not far from the Strip. They had bars on all the windows and bars enclosed their front porch. When we asked about putting a lockbox on, they told us they never locked the front door when they went out. They installed the bars after a robbery when they first moved in. By the time we listed the home, they had been leaving the doors unlocked for more than 30 years. They never had a problem after the one break-in.
Stay in the Neighborhood - Finding the Best Neighborhood in a New Town is much easier if you spend at least a few days in the neighborhood. The best hotel rates may be in the Downtown area or in Las Vegas, on the Strip. Those can be great places to visit but you get a better feel for a neighborhood if you find lodging near where you're looking for homes.
Finding the best neighborhood for your lifestyle and budget in a new town just takes a little exploration. The more you see of different neighborhoods, the better your chances of picking the right one. If you're re-locating to Las Vegas, we'll be happy to help you get to know your way around town.