Flat Fee MLS Listings - Are They Worth It?
Posted by Debbie Drummond on Thursday, August 11, 2016 at 6:24 PM
By Debbie Drummond / August 11, 2016
Comment
Should You Hire a "Flat Fee" Real Estate Service?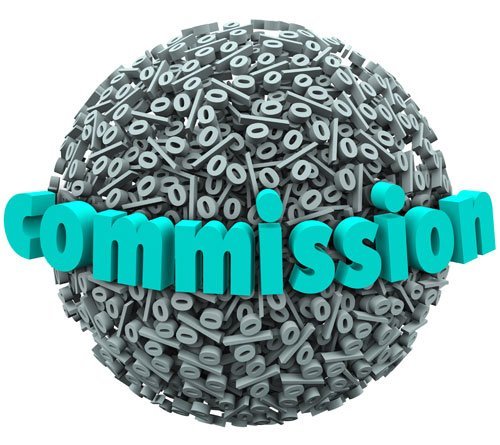 Your home is one of your most significant assets. When it's time to sell your house, the real estate commissions can seem huge. At the same time, not hiring a competent Realtor can be an expensive mistake.
In today's market we're beginning to see a wider variety of commission structures. These include "For Sale by Owner", "Flat Fee" and "Limited Service" Real Estate Brokerages. Some homeowners occasionally succeed with these sales techniques. Others find their homes don't get sold or if they do, they go for a lower price.
Some Results From Hiring a Discount Brokerage
My experience with sellers who hired the "Flat Fee" agent found limited results at best. You don't get the top representation at a discounted price. A frustrated home seller recently called me for advice. He explained that he and his wife had decided to sell their vacation home condo. Unfortunately, they had decided to "do it ourselves". Now he was curious about why it hadn't sold after months on the market. They've had 16 showings but no offers.
It was easy to point out a list of mistakes they had made. First, doing a FSBO on your home can be difficult for anyone. It's especially difficult for someone who lives out of State. How do you let buyers in to view the home? How do you check to see that it's been locked up properly when they leave? So many moving parts make long distance FSBOs a big challenge.
They decided to sell it themselves but spent the money to hire a "Flat Fee" Realtor. Realtors who charge a "Flat Fee" will generally offer several levels of service. The most common is a low flat fee in exchange for putting the listing information into the MLS. Some "Flat Fee" agents will put your home in the MLS for as little as $500.
The Flat Fee service provider does the bare minimum for you. They do type the property info into the MLS. You'll have to take the measurements, write the descriptions and provide all the info.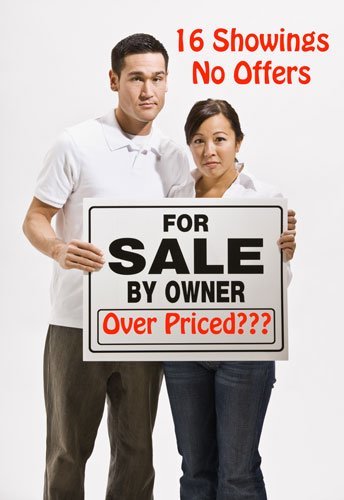 They may provide the required forms for you to complete. Some of these forms can be confusing to sellers. The Flat Fee agent will not assist you if you have questions about the forms. When a Realtor gives advice or answers questions, they are giving you their time. Someone working for a flat fee has no reason to be generous with their time after they've put your home in the MLS. Why should they spend time answering your questions? They could be typing someone else's info into the MLS for another fee?
The "Flat Fee" Realtor will upload property photos into the MLS. You will have to provide the photos. You will also need to check that they inserted them properly. We have seen some that were put in sideways. The Flat Fee Realtor will do little more than put the listing and photos in the MLS for you.
They often have an email address for offers which they will forward to you. They usually won't advise you on pricing your home. They seldom visit your home in person. How could they advise on price without seeing how your home compares to similar homes that have sold?
The seller who called me had started with a price that wasn't justified by recent comps. He had only provided 5 photos. The photos weren't good. They didn't use a wide angle lense to capture the entire room. One of them was a picture of half of the hallway. It did show some nice wood flooring. Another showed half the kitchen. And there was half the walk in closet in the master bedroom. No photos of the dining room, living room, master bedroom or spare bedroom. The condo was over-priced and under-marketed.
What if You Accept An Offer But Run Into Issues Before Closing?
Receiving an offer is only the start of the home selling process. If you opt for a "Flat Fee" agent, you will not have a professional to review offers. For someone who doesn't review real estate contracts every day, it is easy to overlook language that can cost you. Experienced agents will help you weigh the pros and cons of each offer. Sometimes, the highest price isn't necessarily the best offer.
A retired couple tried selling their home through a flat fee service. They hired a professional to take their photos so they had an advantage over the first example. They still priced it a little high. The photos that featured their pool attracted buyers in spite of the price. They received an offer that was ten thousand below their $285K price. They negotiated and the buyers came up to $283K..
Once their home was in contract, they found a buyer's agent in our office. He found them a home that they loved. He even managed to get their offer accepted with a contingency on the sale of their current home. The buyer for their home finished the inspections. There were only a few minor touch ups.
Everyone was happy until the appraisal came in. The appraised value was only $268K. The buyers wanted the sellers to drop to the appraised value. The flat fee agent would only tell them that he couldn't do anything for them. They couldn't afford to drop the price to $268K. They couldn't buy the other home once the deal on their current home fell apart. They were able to cancel the purchase without forfeiting the EMD..
After the low appraisal, they listed the home with their new buyer's agent. The agent got them to drop the price a bit to $278K. They received an offer of $275K. Their agent had them counter that the buyer would "waive the appraisal contingency". The next appraisal came in at $273K. This time the buyer paid the $2000 difference. Their agent found them another home that was even nicer than the first one.
What do Other Real Estate Agents Say About Discount Brokerages?

In an effort to get an opinion from other agents on limited service real estate agencies, I reached out to Bill Gassett. Bill's a top real estate agent in Grafton Mass. Here is what Bill had to say.
Debbie thanks for allowing me to share my expertise with your readers. Sellers who use limited service brokerages just to get their home listed in MLS are being very short sighted. Wouldn't life be grand if all there was to selling a home was putting it in MLS?

What many sellers don't understand is that selling a home for the most money depends on quite a few things. This includes proper pricing, a comprehensive marketing plan, detailed follow up and communication throughout the process.

Flat fee service companies certainly do not have "crème of the crop" real estate agents. In fact far from it. How many great real estate agents say to themselves – "I think I will discount my fees down to nothing in order to get some business?" The short answer is there aren't any!

Just like everything else in life you get what you pay for. This is certainly the case when it comes to hiring a real estate agent. Heck even going with a full service agent requires a lot of research. The agent you hire is one of the most important facets of a real estate transaction. Yet a lot of folks spend more time choosing a hairstylist. This of course is one of the main reasons why there is so much dissatisfaction within the industry.

If you want the most money for your home and the best service possible, seek out the agent in your local market with a consistent track record for success. Don't be a gambler when it comes to your largest investment. Going with a limited service real estate agent will more than likely give you limited results"!

DJ Morris owns Springbok Realty, a boutique luxury real estate office specializing in residential homes in Abacoa, golf course communities, waterfront property, and luxury condos in Juno Beach, Jupiter, Jupiter Inlet Colony, Jupiter Island, North Palm Beach, Palm Beach Gardens, Singer Island and Tequesta. DJ shared the story of a friend who tried a "Flat Fee" service before listing with him.
A few years ago I sold one of my closest friends and former roommate a spec home for $932,500; it was in a golf course community in Palm Beach Gardens, FL called BallenIsles Country Club.

Several months after the sale I introduced my friend to a successful local Realtor. At the time she worked for a competitor. Low and behold they hit it off and started dating. After owning the home for approximately a year, he decided to sell. Luckily the home had gone up 25% in value since he bought it as new construction.

His new girlfriend talked him into listing the home with a flat fee service. At the time she worked for a company that paid for all her marketing, but at a 50/50 split. So she decided to help him use a flat fee service that puts your home in MLS and charges you $499. Here I am now losing a potential sale for merely doing a good deed by playing cupid.

Flat fee listing services might sound like a good deal, but all you are going to receive is having your home in MLS. And most of these services are the same as selling "For Sale by Owner".

After four months of trying to sell his home, I get a call from his girlfriend/Realtor. She asked if I would be willing to take the listing for a 1% fee. Now here I am being bargained with by my friend and client's girlfriend who I was responsible for introducing. As a friend I decided that I would accept. After all, it was still worth making $12,000 at a 1% listing fee versus nothing.

As soon as I listed the home, the real marketing began. I treated this the same as any other property I would list for 3%. One of the things I did for my marketing was to create a "Just Listed" postcard. I mailed it to the 200 closest addresses. You just never know which neighbor might have a friend waiting for the right home to go up for sale.

Within two weeks of getting the listing, I got a call from an agent saying that his client who lives across the street received my postcard. They would like to see the home. All the months this home was listed with the flat fee service, the neighbors had no idea the house was even for sale. Their Realtor was not actively looking for them. And this upscale country club community does not allow "For Sale" signs in the yard.

The couple who lived across the street wasn't looking to move. But they always liked the privacy of this corner lot. After just one showing the home was "Under Contract". It sold for $1,150,000.

There is a lot more to successfully selling a home than just putting it in the MLS with a flat fee service. Every marketing channel should be used. You never know how that one buyer is going to notice your listing. And it only takes one as in this case where the was only one showing.
Why Successful Realtors Don't Discount Their Fees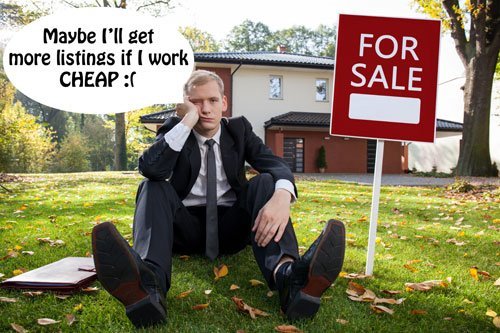 Successful Realtors know that it takes money to market their services and the homes they list. DJ Morris's friends were lucky that he did them a favor. You seldom get a top producing agent to drastically cut their fees.
The reason successful Realtors don't discount their services is simple. Professional photographers, marketing brochures, postcards and advertising costs. The agent who tries to "buy" business by discounting their fees won't be in business for long. They may try to last by skimping on the marketing budget. Skimping on the marketing budget may mean that the home doesn't get Sold. Then the Realtor still doesn't get paid. Too many listings like that and you're out of business.
How Much Do You Pay The Buyer's Realtor?
Most buyers do work with a Realtor or "Buyer's Agent". The Realtor spends hours searching for listings that meet the buyer's criteria. They drive them around to see all options. You will need to offer the buyer's agent a commission in the MLS. If you try to cut corners on the commission, the buyer may have to pay the difference themselves. If they do, they may reflect this in the price they offer. You'll probably pay the buyer's agent more than you pay for your own representation. That doesn't sound like the smartest move in my book.

Joe Samson is a top real estate agent in Calgary, AB. With over 11 years experience, Joe has built a successful real estate website in Calgary He is a cutting edge, tech savvy Realtor who uses the latest tools for his clients. He tells of a seller who lost the buyer because of the discounted commission.
In the Calgary real estate market home buyers must have a written service agreement in place before a real estate agent can offer representation to them. The buyer's service agreements has to describe how much remuneration is going to be paid to the real estate agent. It specifies who is going to be paying for it.

As a standard clause, the agreement is crafted so that the buyer's agent will earn a certain amount of fee for their services. Typically the fees are paid for by the seller's brokerage, unless there is a short fall. In case the seller's brokerage is not able to cover all of the commissions, then it would become the buyer's responsibility to make up the difference.

Over 11 years of being in real estate and helping hundreds of clients, I never had to have a buyer to cover my commissions from their pockets. Regardless what the agreement said. Most of the time we were able to work with the seller to provide a fair compensation to the REALTOR, while agreeing on a sale price that was favorable to the buyer.

Sellers need to be aware that when they are offering less than a favourable remuneration, most of the time it is going to create a barrier between the buyer and the sale of their home.

In this one example, I had a client who agreed to negotiate my fees along with the purchase price. At the end, the entire offer blew up because of the seller's stubbornness. Within a few days, my client ended up purchasing a different home where bonus commissions were offered. We didn't need to deal with the inconvenience of discussing REALTOR's commissions . And the client also ended up getting a great deal, plus my bonus commissions.

For home sellers it really pays to respect their real estate agents. It will also cut down on the amount of frustrations and inconveniences involved.
Note To Sellers - You Get What You Pay For
Before hiring a "Flat Fee" or "Limited Service" agency, ask the agent what will happen if you run into issues. They may have terms that will allow you to revise the level of service if you encounter a problem. Could you increase the amount of the fee or offer a per centage of the price in exchange for their assistance?
Unfortunately, it may be more difficult to save a deal if you didn't have expert advice from the start. And, you're back to Bill Gassett's point. Successful, experienced agents aren't cutting their fees to get your listing. The "Flat Fee" agent may be a newbie who lacks the experience to help you with a tricky situation. As these examples show, you get what you pay for. If you feel you must try selling your home without a full service Realtor, you'll find some useful links below.