Has Las Vegas Housing Market Already Hit Bottom?
Posted by Debbie Drummond on Friday, March 9, 2012 at 3:43 AM
By Debbie Drummond / March 9, 2012
Comment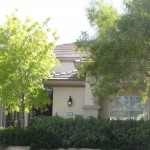 For almost a decade, the Las Vegas Housing Market has led the rest of the nation. First, in the peak of the market years of 2004 and 2005, home prices in Las Vegas were going through the roof. As the population of Las Vegas was growing during those peak years, investors came running in to grab their piece of the Las Vegas housing market, driving prices higher and higher. Unfortunately, the fever spread to other markets like Florida where prices also escalated.
By 2007, the Las Vegas Housing Market had taken the lead in the other direction with slumping sales and growing foreclosures. Again, the fever spread to other areas. Now, we are a good five to six years into the collapse of the housing bubble and signs are popping up that the worst is behind Las Vegas. The Cotton Report 2012, published by Businesswire out of Stuart Florida has voiced the opinion that the housing market hit the bottom in 2011.
We have been reporting our own indicators in the Las Vegas market that agree with this report for the past several months. In the Las Vegas Review Journal, Colleen Kelly, current President of the Greater Las Vegas Association of Realtors, also notes that our inventory is declining and that we've seen a slight price increase. Yes, the median price in February did rise for $121,000, up 2.5% from the prior month, but still 5.5% lower than a year ago. To see the RJ article, click here.
We have been noting the declining inventory since last summer. In October, AB284 which requires lenders to provide affidavits showing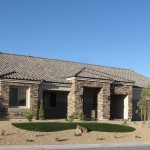 they have the authority to foreclose. This legislation has contributed to slowing foreclosures and in today's Review Journal, we saw the headlong "Home Shortage in Las Vegas"
We haven't reached an actual home shortage in Las Vegas but with fewer foreclosures coming on the market, our inventory as of 5:30 p.m. on March 9th is showing 6423 single family homes, 1231 condos & townhomes and 411 high rise condos listed for sale without accepted offers. That's a total of 8065 options available for today's buyer. Considering that we sold
3984 homes per month over the past year, that is only a two month supply of homes available. There are more foreclosures on the way, but we don't see the number of foreclosures being able to take the supply of homes back to the level that it reached at the worst of the market. Luckily, new home builders have started building again so those who need to buy their primary residence in a predictable, timely manner do have some great options in new homes.
There are still great deals to be had, but in the lower price ranges buyers are finding themselves competing with multiple offers on anything that is in a good location and decent condition. As you move into the higher price ranges there are still some excellent deals, especially in luxury homes in guard gated communities. We are confident that the Las Vegas Housing market found its bottom in 2011. Our only question is how soon it will start to rebound. When do you think Las Vegas Home Values will start to rebound?