Is a Home Addition Right For You?
Posted by Debbie Drummond on Monday, October 15, 2018 at 10:46 AM
By Debbie Drummond / October 15, 2018
Comment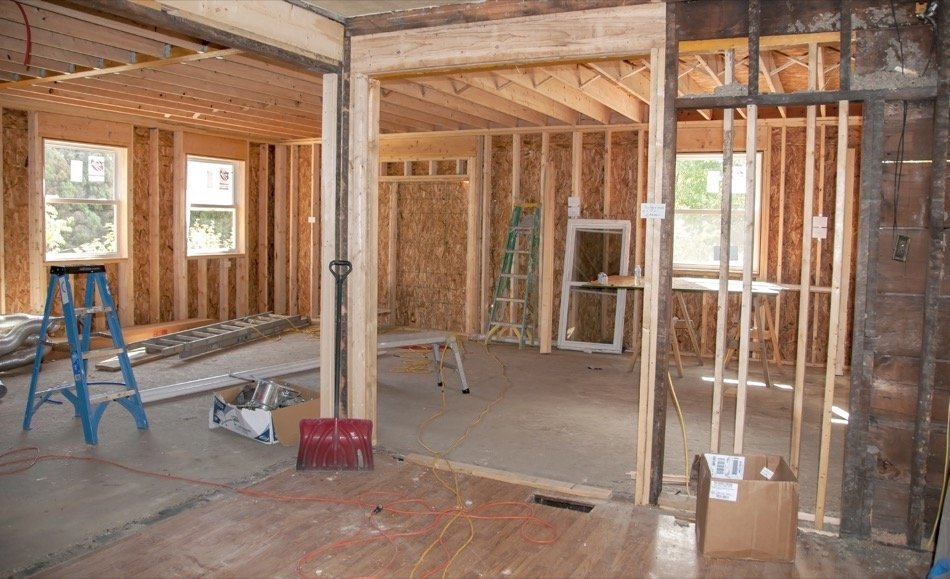 The decision to add on to a home is usually not made easily. Homeowners in The Ridges of Summerlin have many factors to weigh when they're trying to decide if a home addition is right for them. Knowing what usually leads people to get a home addition, how a home addition can improve property value, and what to expect during the construction process can help homeowners decide if they would like to proceed.
For informational purposes only. Always consult with a licensed real estate professional before proceeding with any real estate transaction.
Reasons Why Homeowners Get Additions
There can be many reasons why a homeowner will eventually decide to get an addition. Some of the most common reasons for bedroom or master suite additions include:
The household is growing in numbers but the homeowner doesn't want to move.
The homeowner is expecting another person or family member to move in.
Someone in the home needs more space for a hobby or office.
The home has no room for guests.
Another type of addition that homeowners often make is the bathroom addition. Homes that have only one bathroom are becoming increasingly uncommon, and are often valued lower than comparable homes that have two bathrooms. Homeowners who want to increase quality of life while living in their one bathroom house and make more money when they sell often turn to the bathroom addition.
How An Addition Can Raise Property Value
Bedroom and bathroom additions or remodels typically raise property value by tens of thousands of dollars, so they're a popular home construction project among homeowners who want to sell their house in the next five to ten years. In fact, bathroom additions costed an average of about $37,500 in 2013, resulting in an increase in resale value of about $20,600. In that same year, bedroom additions cost homeowners about $48,000, and the resale value of the home went up by about $35,000.
What Homeowners Need to Know About the Construction Process
Room additions are invasive and time consuming projects that can take weeks or months from start to finish. They can produce stress in a household and are also costly. Homeowners who want to put an addition on their house must be aware of these potential problems, so they can plan ahead, steel themselves and evaluate whether or not this is truly the right home improvement project for them. The process goes like this:
Budget. First homeowners must determine whether or not this is a project they can afford, and then they must secure financing (often from a bank).
Find an architect and builder. Some construction outfits have architects in-house, other times homeowners will hire two independent businesses.
Make a down payment. The amount of the standard down payment may vary from one state to another.
Get permits. Home additions are almost certainly going to need permits, so homeowners need to make sure this happens.
Construction. The construction process can go on for weeks, starting with the laying of the foundation and ending with painting, flooring and drywalls.
If portions of the home will be unusable during the construction process, homeowners must make alternative arrangements to ensure that they're able to continue living in their house throughout the project. Some homeowners will even go away on vacations to get away from the noise and disruption. When the project is finished, if the contractor has done their job properly, the homeowner will have a functional and beautiful home with extra space to move around.
Selling Soon? Talk To A Real Estate Agent Before Adding On To Your Home
Homeowners who aren't sure whether or not a home addition is worth the money and who would like to know how much ROI to expect from a home addition can talk to a real estate agent. A good agent will be able to help the homeowner determine how much the house is worth before the addition, and how much it will be worth once construction is over.
For informational purposes only. Always consult with a licensed real estate professional before proceeding with any real estate transaction.