Home Buying Tips For A Seller's Market
Posted by Debbie Drummond on Tuesday, March 25, 2014 at 5:28 AM
By Debbie Drummond / March 25, 2014
Comment

In most parts of the U.S., home values have started to recover lost territory. Most experts agree that the bottom of the market was in 2011. Corelogic reported nationwide home values have appreciated 12% over a year ago. In Las Vegas, they're up 25% over last year.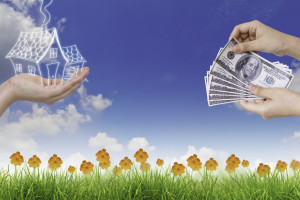 Today's buyers missed the bottom of the market but there are still some good values. The biggest difficulty in today's market is low inventory. Low inventory means that it has shifted into more of a seller's market. The number of homes currently listed for sale without offers in Las Vegas is only a three month supply of homes. The National Association of Realtors views a six month supply of homes as a balanced market. More than that is a buyer's market. Less is a seller's market. By this standard, we are in a seller's market.
Home Buying Tips for a Seller's Market
First Step - get your mortgage pre-approved. This is a wise move whether it's a buyer's or seller's market. You need to know there are no issues on your credit that could prevent you from getting the loan. You also need to know how much home you can afford.
Get a "pre-approval" not just "pre-qual" letter from your lender. The pre-qual only tells what you might qualify for if everything you've stated is correct. Pre-approval letters happen once the lender has verified the information. This includes running your credit, verifying employment, income, source of down payment, etc.
Sellers will have more confidence in your offer when it's accompanied by a pre-approval letter.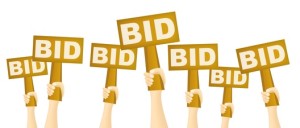 Early Bird Gets the Worm - In a seller's market, the most desirable homes don't linger on the market. Ask your Realtor to send you all listings that meet your criteria as soon as they come on the market. If a new listing looks interesting, schedule a viewing at the earliest opportunity.
In January, 44% of the homes that sold in Las Vegas were on the market for less than 30 days. In February 43% sold in less than 30 days. Just over 30% of the homes sold in both months showed less than 15 days Days On Market. The homes that show great for a great price can receive offers in only a few days. This is especially true in the lower price ranges. In popular communities like Summerlin, homes in the higher prices sell quick. A home in Eagle Hills sold for $1.675M after 4 Days on the Market in February.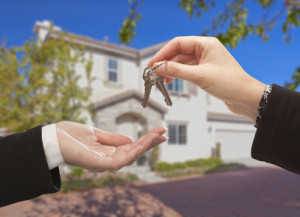 Lowball offers backfire - If a home's price is at market value, your offer should be at or close to list price. If there are competing offers, you may need to offer more than list price. Putting in a low ball offer gives other buyers time to come in with their offers. If the offer is too low, the sellers may not even counter your offer.
Clean Offers Win - If you're in a bidding war, make your offer as "clean" as possible. Let the sellers choose the Title company/Escrow officer. Don't make the seller pay for the home warranty. It's more important to get the home you want at a good price than quibbling over minor issues.
Short and Sweet - If you're paying cash for a home, offer to close of escrow in two weeks or less. If financing, close within 30 days. You will have a due diligence for inspections. We can get an inspector out within a week. If the home's in a Common Interest Community, you'll have five days to review the documents once you receive them. Sellers will view you as a more serious buyer if you're prepared for a quick close.
Don't Offer the price if you aren't willing to pay - Home prices have gone up but appraisals don't always reflect it. Today's sellers often ask that the buyer agree to pay any difference between the offered price and appraisal. They may agree to cap the difference at a specific amount.
Hire the Right Realtor - Find an experienced Realtor who is an expert in the local market. A good agent won't just help you find the home. They'll provide comps to help you decide how much you should offer. They'll make sure your offer protects your deposit in the event there are issues with the inspection. They'll stay on top of things from showing you the home to writing the offer and a successful closing.