Home Buying: Tips for Spotting the Upgrades
Posted by Debbie Drummond on Wednesday, September 7, 2016 at 6:11 PM
By Debbie Drummond / September 7, 2016
Comment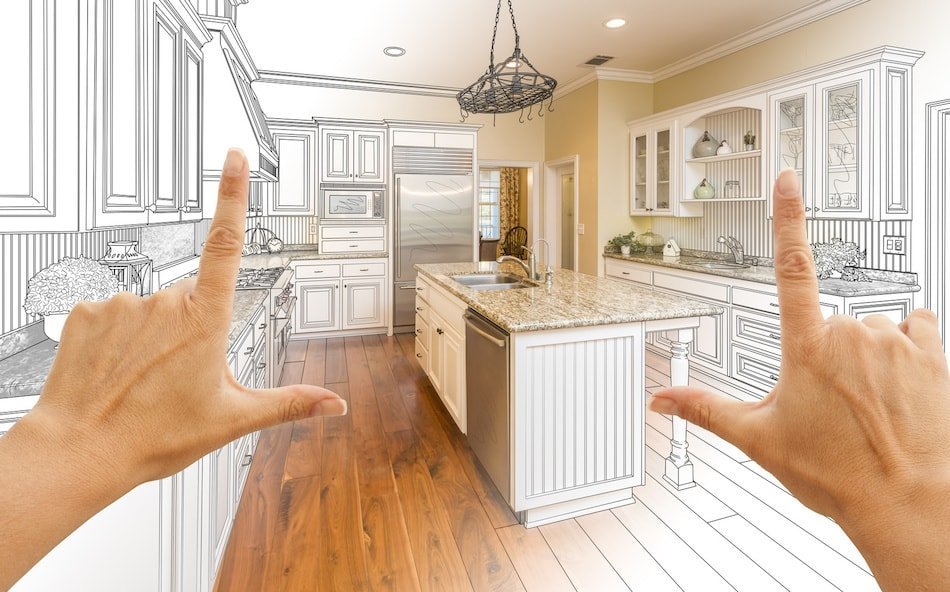 The home buying process involves visiting multiple listings and determining which fits both your lifestyle and your budget. While many homes in the same neighborhood may share similar or almost identical floor plans, it's the finishes and upgrades that can make one stand out from the others. Rely on your real estate professional and the following tips for spotting the upgrades and deciding which top your list of must-haves when buying a home.
Hardwood vs Carpet Pros & Cons
Whether you prefer hardwood floors or carpet, the flooring throughout a home often becomes a deciding factor when weighing the pros and cons before a decision is made to purchase. On average, hardwood flooring and certain tile will be a more expensive feature. To spot the higher end upgrades in flooring, keep an eye out for the following:
Natural stone: in particular marble (usually in entranceways and bathrooms)
Mosaic ceramic tile: intricate and/or large patterns increase the floorings value
Exotic hardwood: Brazilian teak, tigerwood, and acacia are popular
Hardwood patterns: chevrons, medallions, and inlay increase value
Reclaimed hardwood
Linoleum, vinyl, and laminate flooring often are the at the lower end of the flooring cost scale. However, some laminate flooring can have the same high-end look as hardwood. If you have your heart set on real wood floors, be sure to ask your real estate agent to confirm with the seller the actual type of flooring in the home.
Kitchen Update or Remodel?
If the kitchen boasts all new stainless steel appliances, new lighting, and freshly painted cabinetry, it's had an update. However, an older home with an open concept kitchen, farmhouse sink, quartz countertops, and ceramic flooring is more likely to have had a full remodel. On average it costs about $20,000 to remodel a kitchen and that number can increase if walls have been removed and plumbing, gas, and/or electrical lines had to be relocated.
According to Consumer Reports, marble, soapstone, and concrete are three of the most expensive choices for countertops surface materials each ranging approximately $50 to $150 per square foot installed. Quartz and granite typically range from $40 to $100 per square foot installed while laminate comes in at about $10 to $40 per square foot installed.
High-end Bath Upgrades
A spacious bathroom, whether it's the guest bath or master bath, is a desirable feature when buying a home. High-end upgrades, in particular to the master bath, often increase the room's overall square footage in order to include a water closet, double-sink or double vanities, and an expansive shower and/or soaker tub. Look for quartz, granite, or marble surfaces and high-end flooring that gives the space a fresh and modern look.
Other high-end bath upgrades to look for are new faucets and updated lighting fixtures as well as a state-of-the-art shower head or multiple shower heads with body sprays. High-efficiency toilets also another upgrade not to be ignored. High-efficiency, WaterSense labeled toilets can help reduce yearly water bills by about $90 on average, according to the E.P.A. (Environmental Protection Agency).
Green Home Building Features
Sometimes some of the most desirable upgrades aren't easy to see when doing a walk-through. Always ask your real estate professional what types of green features the home has, including any that have been recently installed. WaterSense labeled toilets are a great start, but also look for:
Solar panels
Low-emission (Low-E) windows
High-efficiency appliances
Sustainable building materials
Programmable thermostat
If the home has been painted recently, ask if low VOC (volatile organic compounds) paint was used.
Spotting the upgrades when searching for that dream home becomes easier when you know what to look for and have the help of a trusted real estate professional. Never be afraid to ask questions because buying a home is one of the biggest and most exciting purchases of a lifetime.
#hw