Home Closing Process Basics
Posted by Debbie Drummond on Monday, August 5, 2019 at 1:05 PM
By Debbie Drummond / August 5, 2019
Comment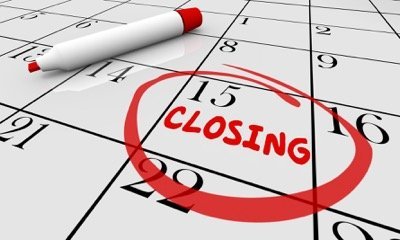 First time homebuyers may not know much when it comes to closing on a home. Time can easily get away from buyers busy with arranging a move and getting everything in order. Knowing more about the closing process can help mitigate challenges and allow a buyer to get everything in place for this last part of the home buying process.
For informational purposes only. Always consult with a licensed mortgage professional before proceeding with any real estate transaction.
Home Closing: The Final Hurdle
A buyer is now getting close to the end of the home buying process at this point. In the majority of cases, buyers are financing their purchase, necessitating the involvement of a lender. Home closings are generally faster and with few, if any, contingencies when a buyer can afford to make a cash offer.
There still remains plenty to be done in a relatively short amount of time. Steps to be carried out include a title search, getting title insurance, and working with a real estate attorney. For the majority of buyers, this final chapter involves exchanging important documents and transferring funds. First-time buyers may be surprised by lender junk fees, or charges that are imposed when closing on a mortgage. Application review fees, administrative fees, appraisal review fees and more can require a buyer to pay out more than originally expected.
A buyer needs to be ready to cover other costs upon closing. Buyers can anticipate taking care of:
The down payment;
Loan proceeds; and
Any designated personal funds.
Any earnest money deposit is applied to the down payment, but more money is usually added to make up the down payment. During this period, a buyer should expect to receive transfer documents, a clear title and the property deed. They will also get more details from the lender, such as the exact loan amount without fees and initial interest. A new lien will be on the property until the buyer has paid off their mortgage loan. Additional respective fees and costs are also paid to those who have helped with closing documents and related services. Funds held in an escrow account are distributed after the completion of procedural formalities.
Home Closing Location Options
Buyers may not be aware that the actual closing can take place at different locations. Those paying in cash will work out a convenient location with the seller. In such instances, it is common to finish the transaction at the office of an involved attorney. A witness-only closing is allowed in select states. In this case, documents are provided but an attorney or attending notary has no obligation to provide explanations with the paperwork. When buyers are financing a home purchase with a mortgage, it is common practice that parties will schedule a meeting at the office of a settlement agent. However, it is also possible to meet at a lender's or escrow company's office.
Time Period Expectations and Potential Delays
Buyers financing with a mortgage are subject to lender availability. This can lead to longer wait times for parties. Buyers financing with a federally related home mortgage loan may be able to close in 30 days. Those making a cash offer may close in a mere 7 days. Buyers getting help with financing, such as with a first-time home buyer program, may expect a longer period to elapse before closing. Delays may also occur due to issues such as missing documents.
Final Steps at a Closing
Prior to signing closing papers, buyers have the opportunity to do a final walkthrough. At this point, a Ridges of Summerlin home buyer may want to ensure that no additional damage has occurred, all required repairs were made and all elements that are to be included in the purchase are still on the property. Speak with an agent or real estate attorney to learn more about the complexities that are involved in the home closing process.
For informational purposes only. Always consult with a licensed mortgage professional before proceeding with any real estate transaction.