Home Insulation Guide: Types and Costs for Homeowners
Posted by Debbie Drummond on Monday, June 11, 2018 at 1:39 PM
By Debbie Drummond / June 11, 2018
Comment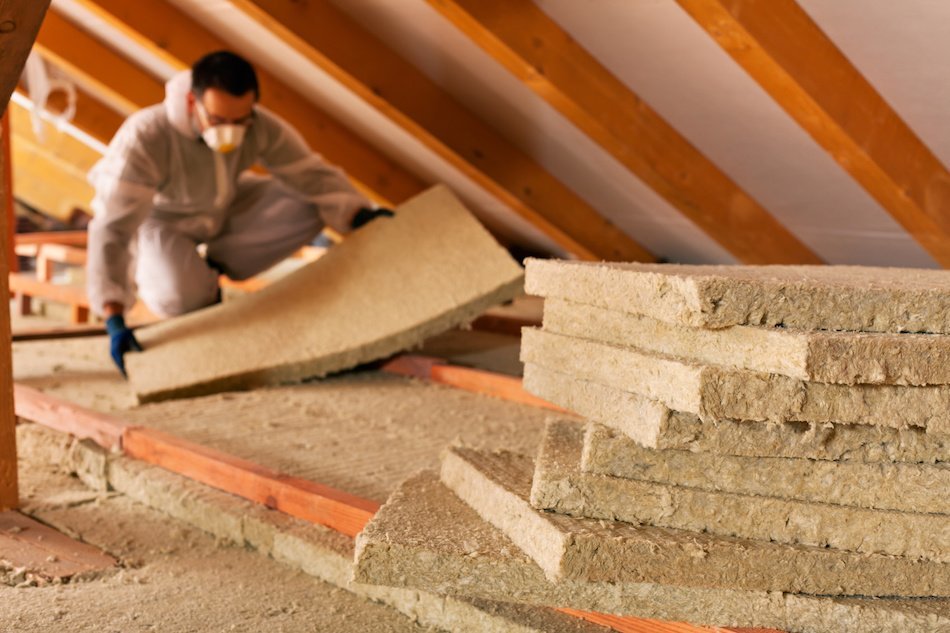 When it comes to energy efficiency in a home, many consider insulation improvements to be the best way to cut down on heating and cooling costs. Whether it's because you want to save money or make money, there may be many reasons to look into improving the insulation in a home. In addition to improved energy efficiency, such an upgrade may yield a significant ROI. Homeowners who are looking to save money on energy bills without sacrificing comfort are often interested in home insulation.
There are a few different types of insulation and some important factors to keep in mind. Understand more about home insulation before adding insulation to a home today.
The Importance of Home Insulation
Many homeowners and buyers are looking to make their home more energy efficient. With ever-rising energy costs, insulation can be an advantage for homeowners who want to reap savings over the long-term, however, those who are not planning to reside long in a home may not want to invest in a home insulation project. Others who plan to remain in a home may see a return on attic insulation as high as 116.9 percent. Insulation serves to improve the envelope of a home by requiring less energy to heat or cool the interior of the structure.
Common Types of Insulation
Homeowners may need to consider their needs before adding insulation. Know where insulation should be placed and the R-values for an area. There are types of insulation that may be installed by a homeowner and others types requiring installation by a professional. Learn more about some common insulation types prior to buying insulation or looking to work with a qualified installer.
Blanket Insulation
This form of insulation is useful for the do-it-yourselfer. It is a relatively inexpensive and may be used in areas that are free from obstruction, such as areas with standard studs and spacing of joints. It would be applicable for foundation walls and unfinished walls.
Concrete Block Insulation
Concrete block insulation comes as a foam board and can be used on existing or new construction homes. It can be used on unfinished walls and may be added during major renovations or new construction. Installation of concrete block insulation requires specialized skills, so it shouldn't be attempted as a DIY project. However, insulation with this material increases wall R-value and may help moderate indoor temperature.
Loose-fill Insulation
Loose-fill or blown-in insulation can be applied in a variety of areas. This material is applicable for areas that are difficult to reach, such as wall cavities. Special equipment is needed to blow or pour the insulation into place. This is a useful choice for those looking for additional insulation in finished areas, around obstructions or in irregularly shaped areas.
Sprayed Foam Insulation
Foamed-in-place and sprayed foam products can be used within existing walls, in new wall cavities and on unfinished attic floors. A small spray container may be needed for application, but this product can add more insulation to an existing area or in oddly shaped areas.
These are only a few of the insulation options available. Some require more skill and experience from the applicant for proper installation. Additional insulation choices include foam board, insulating concrete forms and reflective systems.
Costs of Installation
Homeowners should realize that traditional batt insulation is less expensive that foam insulation products. However, foam insulation can create an air barrier and is associated with higher R-values. This can help reduce the need for other weatherizing tasks.
Depending on the area, average installation costs costs to install blown-in installation may be $1,363, installing spray foam installation may run $2,250 and installing batt, rolled or reflective insulation may be about $1,588. Cost is an important factor homeowners in the Arbors need to take into account when purchasing and installing home insulation.