Home Ownership During & After Divorce
Posted by Debbie Drummond on Monday, April 21, 2014 at 10:18 PM
By Debbie Drummond / April 21, 2014
Comment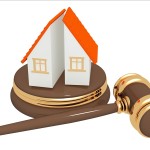 Deciding what to do with your home during a divorce is one of the most difficult decisions couples face. Should you sell the home? The answer to that question is going to vary from one couple to the next. It will depend on your financial situation as well as your feelings about the home.
Start by determining how much equity you have in the home. Find out how much you still owe on the mortgage. Get an experienced Realtor to give you an idea of what the home would bring in the current market. Will the home sell for enough to pay off the mortgage? We have heard stories of couples continuing to live together just because they had negative equity in their home. If the home isn't worth what you owe on the mortgage and neither of you can afford the mortgage on your own, a short sale may be the only way out. As BankRate.com says,
Before the market crashed, divorcing couples could easily sell their homes, split the equity and purchase other homes for themselves. But times have changed.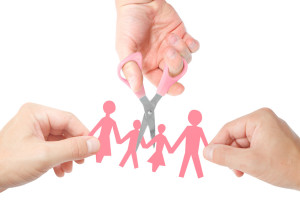 Once you know how much equity you have in the home, you'll have to decide whether to sell or if one of you will buy the other one out. The person who buys out the other's interest will have to qualify for a mortgage and cover all the expenses of maintaining the home. Can either of you afford the home on your own? Does either of you want to keep the home?
If one partner can buy the other partner out, this may be easier for young children who have grown up in the home. If you both agree, one partner may be able to continue living in the home with the children until they're older. At that point, the home can be sold and the proceeds divided.
If there are no children involved, there are advantages to selling the home. Selling will allow you both to start your new life without having to live in a home that's packed with memories. There may be tax advantages to selling now rather than later. Married couples who have lived in the home for 2 out of the past 5 years can make up to $500K on the home without paying taxes. Read Bill Gassett's explanation of the capital gains issues in "Divorce and Selling Real Estate".
If you decide to sell the home, you should hire a Realtor that you both trust. Remember, the Realtor didn't cause the divorce and they don't decide how the equity you have in the home is split. That decision is made by the two of you, your attorneys and a judge.
At the end of the process, one or both of you will need to find a new home. Renting may be necessary in the beginning but buying your own home can be a healthy step forward. Buying your next home will be easier if you handle your finances responsibly. Keep your mortgage payments current while selling the home. Assuming both of you signed on the mortgage, missed and late payments will damage both of your credit scores.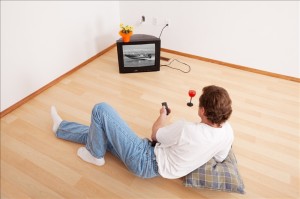 Keep other shared payments current. We recently helped a client who had been through a foreclosure during her divorce. Three years later, she was working to rebuild her credit. Lenders weren't concerned about the foreclosure after three years. They checked her credit. Her husband allowed his leased vehicle to be repo'd. It was his car, but her name was on the lease. She showed $45K in collections against her. Lenders didn't want to work with her. It took six months of proving that the collection was against the ex-husband before she could get a mortgage.
Make sure all shared credit cards are cancelled. The last thing you need is to find that your ex ran your credit card up to the limit and stopped making payments on it.
Yes, Home Ownership After Divorce Is A Good Idea!
Low interest rates and reasonable home prices make it more affordable to buy than rent in Las Vegas. This is true in most of our major housing markets. You may not be ready to commit to buying a home right away. We do recommend buying sooner rather than later. It may save you tens of thousands on higher interest rates and home prices in the long run. In addition to investing for your future, buying your new home is a great way to get on with your life.