Homeowner's Associations - What You Should Know
Posted by Debbie Drummond on Tuesday, March 4, 2014 at 4:47 AM
By Debbie Drummond / March 4, 2014
Comment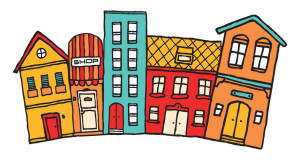 Homeowners Associations are also known as Common Interest Communities. Some homeowners prefer owning in them. They provide a sense of stability and security. If you want a luxury home in a guard-gated community, expect an Association.
For other homeowners, an HOA can feel like your parents are still telling you what you can and cannot do. There's also the matter of the monthly fee.
A few things you should know Homeowners Associations -
Find out what you're buying into before you buy! NV State law mandates that sellers must provide a copy of the Homeowners Association Documents. This includes the Rules & Regulations, Bylaws, Financials, etc. The copy should be current with minutes from recent board meetings included.
At the peak of the foreclosure flood, banks got tired of paying the $200-$300 fees for HOA Resale Packages. They started insisting that buyers pay for the HOA package themselves. They often agreed to reimburse the buyer at successful close of escrow. Luckily, the NV State Legislature took action. Now the seller has to provide the documents at the seller's expense.
Once ordered, Homeowner's Associations have 10 days to provide the current copy of the documents. Selling? You or your agent should order the documents as soon as you have accepted the offer.
Homeowners Associations can and do have the ability to foreclose. There have been lots of complaints about collection agencies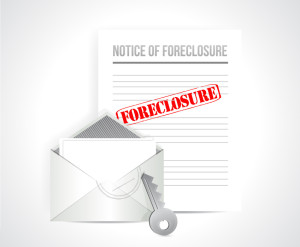 HOAs use for overdue fees. The collection agencies can tack on their own fees and a few hundred dollars may turn into $4000. Each Association has their own policies for collecting past due accounts and at what point they will foreclose. Any Homeowner's Association can foreclose under the right conditions.
Buyers have five days to review and accept/reject the CIC package.Once you receive the documents, review them. If you find something that you cannot live with, you may cancel the deal based on the issue. Things you should review include the HOA's reserves and their budgets. Make sure there are no rules that you cannot follow. A common rule prohibits parking commercial vehicles on the streets. If you have your own business with signs on a van that doesn't fit in the garage, this could be a deal breaker. It's much better that you discover what you can and cannot do before you own the home.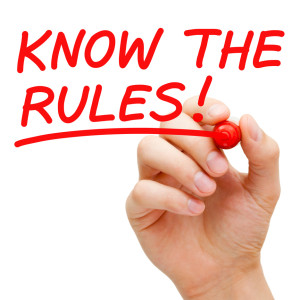 Rules and Regulations - Each Association has their own set of rules which can change over time. Common Things that HOAs can control include the colors you can paint the exterior of your home. Some HOAs will take care of the front landscaping but most don't. We often hear from owners when they get fined because a plant or shrub has died.
The HOA controls where you can park other than inside your closed garage. Some limit how long you can leave your garage door open. They state what days and times you can put garbage on the street for pick-up and what containers you can use for it. Some state how fast you can drive through the community and can give tickets for speeding.
Rent restrictions have become popular in some associations. Pet owners will want to check for any limits or restrictions on the type and number of pets allowed. Not all associations have rules for each of these issues but many do. That is why you need to read the documents.
Fees are subject to change! When you review the HOA documents, pay attention to the budgets and reserves. Does the Association have a cushion for emergency repairs to the security gate? Does it look like the monthly income covers the monthly expense? Under what circumstances can the Board of Directors increase the monthly fee? Read the minutes from the Board meetings. Have they been discussing an increase in rates? Is the Board considering a repair project that might result in higher fees or assessments? Most Associations have leeway for minor fee increases.
What if you have a disagreement with the HOA? This is a question we've heard a lot. You should call the HOA and/or their

management company if you have questions about fines or letters you receive from them. If the issue isn't resolved, there is a State office where you can file a complaint. It's the Ombudsman for Homeowner's Associations.
Homeowners Associations - What You Should Know
Homeowners Associations work to maintain and improve home values within the community. Just remember, your neighbors have to follow the rules too. It ensures that other homes on your street are well maintained and you won't have an eyesore next door. A well maintained community is desirable and property values will reflect it. Communities like Summerlin or Green Valley show that Associations help maintain values.
Don't want to pay a monthly fee? Don't want to live under an Association's prying eyes? We can find you homes that are not governed by an Association.