How To Avoid Buyer's Remorse When Buying Your Home
Posted by Debbie Drummond on Thursday, July 24, 2014 at 1:42 AM
By Debbie Drummond / July 24, 2014
Comment
What is Home Buyer's Remorse?
We've all bought something that seemed like a good idea at the time. Take it home and realize..."OMG that looked soooo different in thestore." Department stores make it easy to take most purchases back for a refund, exchange or a store credit.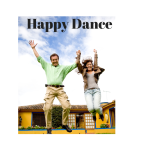 Things purchased from clearance sales are more difficult. Their receipt is often marked
"All sales final!!!"
When you shop the bargain basement prices, you act quick before another shopper can grab an item out of your hands. You're thrilled at the bargain price for the "Louis Chanel Prada" item and can't wait to tell your friends about it.
When you get home, you pull your new prize out of the bag. In the natural lighting of your home, it isn't quite what you thought you were getting. It's not the shade of emerald green you saw in the store's lighting. In fact, it looks closer to the "slime green" of the Kid's Choice Slime Awards. And it definitely isn't your color. Yes, you have buyer's remorse. "All Sales are Final" is clearly marked on the receipt you signed. You can either have the item dyed, learn to live with it or give it away.
Buyer's Remorse over a quickly made purchase is one thing. Buyer's remorse over the home you've just paid a small fortune for is a different story.
Tips To Avoid Home Buyer's Remorse
Location, Location, Location. Start by determining which areas work best for your lifestyle. Will your kids be happy in the nearby schools? How much time will you spend driving to work everyday? What sort of amenities are nearby? Parks for your morning jog? Shopping? Access to outdoor areas? Getting to know the neighborhoods will help you find an area that will be conducive to your lifestyle.
If you don't have to worry about kids in school or commuting to work, consider your lifestyle. We recently listed and sold a home that had only been purchased last year. The sellers had bought the new construction home sight unseen. The builder's sales agent who helped them never told them about the area. Yes, it is a nice, developing area but it's still early in the "developing" process. The sellers were used to an urban environment. They were unhappy having to drive 10-15 minutes to the nearest supermarket or to a nice restaurant. One of them doesn't like to drive and wanted to be within walking distance of a gym with a pool that's heated year round.
While listing their home, we started showing them neighborhoods. My partner helped them find a great home that they loved. Their new home is in a guard-gated, golf course community. Shopping, restaurants and parks are just outside the gates. There's a 24 hour fitness that has the year round heated pool they wanted. We showed them a lot of areas, and found the one that met most if not all their needs.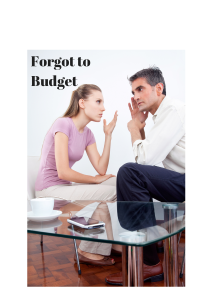 Set Your Budget. One of the worst types of buyer's remorse is when someone commits to a home that leaves them "house poor". The mortgage payment is only part of the cost of owning a home. Monthly utilities, taxes, insurance and the occasional home maintenance expenses can add up. It's easy to find yourself spending more to own your home than you expected. Buyers can find themselves in a position where they can't afford the little extras they used to enjoy.
Some buyers are in a position to buy any home they choose but most of us aren't so lucky. Before you start looking for a home, talk with a good lender. You should get a pre-approval letter rather than pre-qualification letter. The difference is explained in "Mortgage Pre-Approval vs Pre-Qualification Letter" by Bill Gassett.
When you've determined how much mortgage you can obtain, ask the lender to give you a net sheet. It should include how much money you'll need to put down on the home. An estimate of closing costs such as Title Insurance, Appraisal, Inspection, etc. Do you have enough cash available to comfortably cover your down payment and the closing costs? If not, you may have to wait until you've saved a bit more or look at a lower priced home.
The lender should also give you an estimate for your monthly Principal and Interest (PITI). That's only part of the cost of owning a home. You will have property taxes, insurance and utilities. You may have a monthly payment to the HOA. You should budget for maintenance items like landscaping. An older home may need more expensive repairs. Roofs, HVAC systems, hot water heaters and appliances may need to be replaced.
Are you able to cover all those costs? Homeownership can be rewarding but it should be entered into responsibly. Consider how much you will be spending on your mortgage and all those other household expenses. Do you have enough to cover all those expenses and still enjoy going to the movies and dinner out with the family? As Mark Brian explains, "Just Because You Can, Doesn't Mean you Should".
Now that you know how much home you can afford, what does it buy? An easy way to explore this is to sit down with your Realtor. Have them pull up the MLS. They should select the neighborhood you've picked then enter in the options you select. Is your dream home four bedrooms, four baths, built after 2005, at least 2500 sf, single story, granite counters and a pool? How many homes meet your criteria?
Now enter your maximum price. How many are left? If there are only a few, you may have to adjust some of your preferences. Do you need four bedrooms and four baths? Pools are nice but they increase the price. How many options do you have if you consider older homes? Is there a nearby area that's more affordable? Can you consider 3 bedrooms and 3 baths instead of four?
If your budget doesn't allow you to have all things you dream of in your home, you will have to compromise. It's important that you consider which items are most important. If having a pool is more important than having a newer home, you may be able to find an older home that meets your needs. If having a new home is more important, then buy one that has room to add a pool when you can afford it.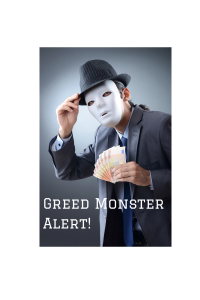 Don't skimp on the essentials! While you don't want to end up being "house poor", you also don't want to be so stingy that you regret it. A home is a long term investment. You can always change counter tops, plumbing fixtures, appliances and paint colors. You can't make a two story into a single story. You can't fit a pool into a 3000 sf lot. You can't easily move a house that backs up to a noisy street to a quieter lot.
One of the most common reasons for buyer's remorse is the "Greed Monster". As Andrew Fortune says, the Greed Monster can result in buyers looking for a "completely unrealistic deal". We've seen many buyers who are so determined to get the best possible deal that they miss out on some great ones. Holding out for the best possible bargain can result in paying more for your home if prices continue to rise. We've seen buyers lose their dream home for as little as $5000 when another buyer was willing to offer more. Sad but not unusual if you let greed and fear consume your thought process.
Another mistake we see buyers make is one I made when I moved to Las Vegas. The first homes my Realtor showed me were too big and boxy for my taste. I wasn't sure if I was going to like living in Las Vegas and didn't want to spend too much in case I decided to leave after a couple of years. So we switched to looking at town homes. I found a charming one in a great location, in a nice little gated community only a block from the Whole Foods Market that was opening soon.
I enjoyed living in Queensridge and being in the heart of Summerlin's amenities. But the town home was a bit small. The baby grand piano and my antique desk barely fit. Then I adopted a couple of dogs and a "hubby". Closets were full and the yard was small. I made a nice profit when I sold the town home. In hindsight, I should have looked for the single story home with a pool and a nice yard from the beginning. Would have saved the expense and hassle of moving.
The Failure to Buy Remorse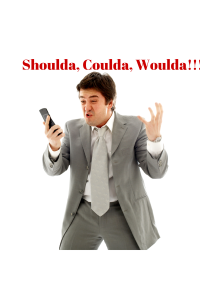 This is the biggest type of buyer's remorse we're seeing. It's just like the wide angle camera lens I didn't buy earlier this year. It was onsale but I wasn't sure I really needed it and hoped it would get discounted more in the future. Too bad, so sad. Now I have to pay more for it. We're seeing the same thing in the housing market.
The foreclosures and short sales over the past few years have left many buyers afraid to make their move. They didn't know when the prices would stop falling and let their fears control them. Sometimes they would start looking at homes only to let themselves get outbid when they found one they wanted. Today's buyers regret that they didn't buy a year or two earlier. Investors are wishing they had bought more.
Bargain prices of last year are history. We still have some nice homes available at prices that will look awesome in another year or two. As Lynn Pineda says, "Stop Worrying and Buy a Home".