How To Avoid Seller's Remorse When Selling Your Home
Posted by Debbie Drummond on Thursday, October 16, 2014 at 7:50 PM
By Debbie Drummond / October 16, 2014
Comment
Is your home telling you that it's time for a change? Maybe you're entertaining more and could use an open floor plan with a big kitchen? Have the kids moved out leaving rooms that you never use? Or maybe you accepted a job in another State.
Time to sell your home? These tips will help you avoid seller's remorse when you turn over the keys.
1 - Hire a great agent. You should interview a few. Find out how much experience they have with homes in your neighborhood and price range. Everyone has to start somewhere but you should think twice before turning one of your most valuable assets over to a beginner. Ask for references. Find out how they will market your home. Do they have a strong internet presence? Do they write a blog that gives useful real estate advice or info about your local market?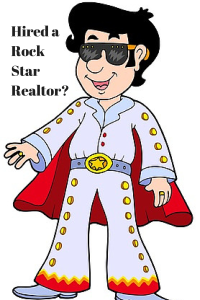 Confirm that your agent is a good communicator. You'll want someone who responds to emails and phone calls. You might want to test them on this issue. Hiring someone who doesn't respond can cost you. I recently made multiple offers on two homes for my buyers. Emailed the offers to both agents at noon on Friday. Gave them until 5 p.m. Saturday to respond. Called both listing agents to let them know the offers had been emailed. The first agent answered their phone and let me know they had received the offer.
I had to leave a voicemail for listing Agent #2. I also followed that one up with an email later in the day to ask her to confirm receipt of the offer. No response. Agent #2's assistant called shortly after lunch the next day. The assistant said Agent #2 had "been traveling" the day before. We didn't get a response back from Agent #2 until the fourth day after submitting the offer.
By that time, we had exchanged three counters with the other sellers. With each counter, my buyers became more engaged and committed to buying the first home. When we received the counter from Agent #2, it was too late for the buyers to negotiate with them. They went with the first sellers who had responded and negotiated. My buyers moved into their new home a few weeks ago and the other home is still on the market.
The sellers of the second property may not realize how poorly their agent served them. When hiring an agent to sell your home, make sure you know how they will handle offers if they should happen to be on vacation or tied up. As Janis Borgueta says, "Selling Your Home, Where is Your Realtor?" Make sure you know how inquiries and offers on your home will be handled if your Realtor is away.
2 - Price It Right. There are common Real Estate Pricing Mistakes That Sellers Need to Avoid. They include leaving room to negotiate and pricing high because you're not in a hurry. One of the most common excuses we hear is, "Well, they can always make an offer." It doesn't work that way. Buyers see what price others homes have sold for in your neighborhood. Overprice your home and buyers will wait see when the price is reduced. You'll have seller's remorse as your home lingers on the market for months.
How do you determine your home's list price? The chances of finding an online estimate that is right on the money are slim. The computer generated values overlook curb appeal, upgrades and other features of your home. Those details will determine how much a qualified buyer will pay. Find a Realtor who knows your neighborhood and the type of home you're selling. Listen to their advice.
3 - Be prepared for the competition. "Does Your Real Estate Listing Compete Well Online?" Hire an agent who will provide professional quality photos. Before your agent shows up with the photographer, make sure your home is clean, decluttered and staged. Today's buyers are suspicious of listings that have only a couple of photos. They tend to think there must be something wrong with the home. You will get more viewings if your agent uploads as many photos as possible. As soon as your listing goes live, take a look at it. Make sure the photos do your home justice without being misleading.
4 - Prepare your home to Razzle Dazzle 'em. Pack up your personal photographs and possessions when you list your home. Pack the clothes you don't plan to wear over the next 90 days. Putting everything away will allow buyers to picture themselves in your home. If you want to get the best price for your home, put your best foot forward. Ask yourself, "How Can We Sweep a Buyer Off their Feet?" Clean it up, put things away, turn on the lights and let your home dazzle your buyers.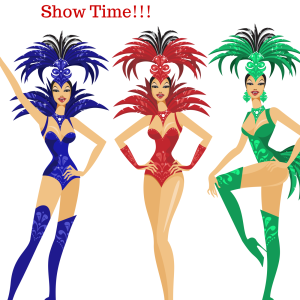 I've had sellers comment, "but we still live here" when I make suggestions about cleaning or staging the home. If their home is messy, I have to ask, "do you want to live here forever?" Even in a hot seller's market buyers will pay more for a home that is clean and uncluttered. An extremely cluttered home may make buyers wonder if the seller can get everything packed up and moved out. If you want to avoid seller's remorse, keep it clean and tidy until you move.
5 - Be safe. Technology has made it easier for us to buy and sell anything, including our homes. It also leaves us vulnerable. Once your home is listed for sale, strangers will be able to view photos of your home online. If your home is vacant, they'll see empty or sparsely furnished rooms. This can attract thieves who prey on vacant homes. If you're selling a luxury home, put away those museum quality pieces before the photographer arrives.
If you still live in the home, make sure any irreplaceable items are locked away in a secure location before showings. Remember, you're selling your home not advertising your possessions. One of the easiest ways to end up with seller's remorse is leaving an heirloom or piece of art vulnerable to thieves and pickpockets. You should also consider the drawbacks of an open house.
6 - The one that got away isn't just an old torch song. This is probably one of the most common regrets we hear from home sellers. The first day your home goes on the market is the most exciting. It's a new listing and all the buyers who have saved searches for your neighborhood get alerts that your home is now available. It looks great. It's priced within range of the comps.
You get several showings in the first few days and your agent calls to say you have an offer. You look it over and while it's close, it's a little lower than list price. With all the showings you are getting, you decide to sit this one out. Or maybe you think getting an offer that soon means you must have priced it too low.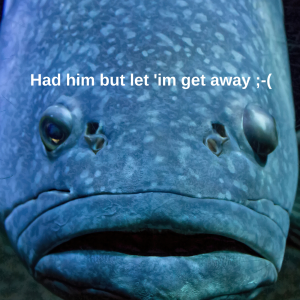 The first buyer slips away. You're still getting showings, but not as many as the first week-end it goes on the market. It takes awhile to get that next offer. And the next offer isn't as good as the first. You wait for the third and fourth offers. You end up kicking yourself about the one that got away and finally accept a lower offer.
If your home is priced in line with the comps and you receive an offer that's within 5%, try to negotiate a deal that works for everyone. If you can't get the buyer up in price, consider other options that might make it worthwhile. Maybe give them their price but ask them to pay for the home warranty or let you keep some appliances. You don't want to sell too low, but you definitely don't want to be singing about the one that got away.
7 - Don't be offended if you receive a lowball offer. How do you respond to a lowball offer? Even if you price your home right and it's a seller's market, you may still get an offer that's unreasonably low. Some buyers insist on starting low to see how much you'll cave. Others may be starting low because they don't know the market values in your area.
In any case, it is worth responding to most offers. As top Massachusetts Realtor Bill Gassett says,
"It doesn't matter where the buyers start. It only matters where they end up".
Don't get insulted. Just deal with it as a business proposition. Counter them at or slightly below the list price. Have your agent back it up with comps that support your list price. You may have to go back and forth with a few counters but sometimes the lowball offers can lead to a good deal.
8 - Be ready to move. In today's market, we see multiple offers on homes that are priced right, in good condition and desirable areas. If you've put away your personal possessions and decluttered, you'll have a head start on the packing. Interview moving companies early on. If you haven't already bought your next home, find a rental that you can use while you're shopping for the new home. If you take the proper steps to sell your home, you will be needing to move soon.