How To Buy a Las Vegas Home in a Seller's Market
Posted by Debbie Drummond on Wednesday, May 22, 2013 at 3:05 AM
By Debbie Drummond / May 22, 2013
Comment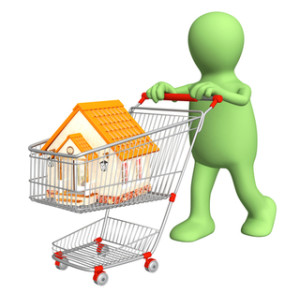 This post was written a year ago when Las Vegas was experiencing a serious shortage of homes for sale. Today, November 17th, 2014, we have more options for buyers. The number of homes for sale has climbed to over 10,000 homes listed for sale. The number of homes sold each month has also declined slightly compared to last year.
The current market is still slightly under a 4 month supply. By historical standards, anything less than a 6 month supply favors sellers. It isn't as competitive as it was a year ago but buyers need to be prepared. The advice we gave a year ago is still useful if you want to buy a home that is priced to sell.
From 5/22/13
After years of gloom and doom for Las Vegas home owners, Las Vegas is now a seller's market. The inventory of homes has consistently been as low as 5 weeks for several months. A six month inventory is considered a balanced market. Anything under that is a seller's market.
Click here to search all Las Vegas & Henderson Homes for Sale.
When the number of Las Vegas homes for sale first started to decline the naysayers continued to predict that it was only temporary. A huge flood of the "Shadow inventory" was surely going to be dumped on the market and the buyer's market would continue.
Rumors of this "Shadow Inventory" have been circulating for at least two years. They have yet to materialize. In 2012, the limited inventory led to price appreciation for Las Vegas zip codes. Appreciation varied from a low of 2.9% in 89086 to a high of 21.1% in the 89030 zip codes for 2012. Prices are continuing to appreciate in 2013. At this rate, even if a backlog of foreclosed homes were to appear, it is doubtful that the financial institutions would flood the market with them. And, if they do, we seem to have a steady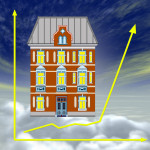 stream of cash investors who cannot get enough of them.
Which brings us back to the question of "how to buy Las Vegas home in a Seller's market?" A few easy steps can help you better prepare for the competition you will encounter in buying your Las Vegas home.
First - home buyers should be realistic about prices. We frequently encounter buyers who are still living in yesteryear. At the bottom of the market, you could find a 2000 sf home with a pool in Summerlin or Green Valley for less than $200,000. In today's market, we have 179 homes with pools for sale at a price of less than $200,000. If we limit that search to homes that are 2000 sf, we only have 37 options. If we limit the area to Summerlin and/or Green Valley, we find one home that fits our criteria. That home is a 2626 sf tri-level that was built in 1987. It is also a HUD home which is eligible for FHA203K financing. Sounds like it probably needs some repairs.
If we consider smaller homes, we find one more option in Green Valley. A home that was built in 1988 with 1470 sf is listed for $179,900 at the moment. There are no pool homes listed for sale in Summerlin for less than $200,000. This includes Sun City Summerlin. There are pool homes for less than $200,000 but you will find they are older, smaller and maybe a little farther from amenities like shopping, restaurants, etc., than you would prefer.
Second - buyers should get pre-approved by a reputable lender before starting to look at homes. Homes that are well priced and have curb appeal are selling quick in today's market. If we find a home that you adore, the time it takes to contact a lender and get a valid pre-approval letter can give other buyers the time they need to get their offer accepted. We will also need to know what type of financing you will be able to secure. If you are using an FHA or VA loan, we have to be prepared that many home sellers are not considering offers from buyers using those loans. This is unfortunate, but it is due to the appraisals that come in much lower for those types of loans. If a seller will consider them, they may insist that you waive the appraisal contingency. This will require you to have enough cash on hand to pay the difference between what you offer and where the appraisal comes in. We may cap how much you would be willing to pay at $10K to $20K. If using VA or FHA and you are unable to pay the difference, we may suggest you look for new construction homes.
Third - Be Prepared to Act. In addition to getting your financing in order, buying a home in a seller's market means that you don't have the luxury of going back to see the home 2, 3, or 4 times while making up your mind. Even with luxury homes, the homes that have the WOW factor at a good price are selling quick. While you take your time to think about whether you want to make an offer, someone else may go in to buy the home. If you live in Las Vegas, we will be happy to show you new homes as soon as possible when they come onto the market. Staying on top of new listings is part of How to Buy Las Vegas Home in a Seller's Market.
Fourth - Forget low ball offers. Home prices in Las Vegas are increasing. Low ball offers don't even get countered in today's market. If you get stuck on buying a home based on yesterday's comps, you will find other buyers are beating you in the bidding wars. You should thoroughly review the comps so that you don't over-pay. Other factors such as the condition of the home and whether there are multiple offers on the home will have to be considered before deciding how much you should offer. It is not unusual to see homes selling above list price in today's seller's market.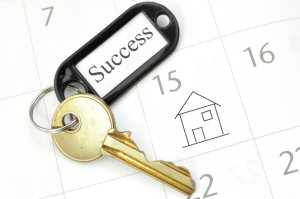 Fifth - Be Reasonable with demands. For several years, buyers have ruled. Buyers could demand that sellers contribute to their closing costs. They could demand home warranties and repairs. In today's world, sellers want a clean offer. They may pay for a home warranty. Few are contributing to additional concessions. If you need closing costs concessions, increase the amount of the offer to compensate for them.
Those are some of our most common tips. If you'd like more info on "How to Buy Las Vegas Home in a Seller's Market " call (702)354-6900 or e-mail [email protected]. We'll be happy to help you find your Las Vegas home.