How to Choose the Best Countertop Material
Posted by Debbie Drummond on Monday, May 20, 2019 at 1:31 PM
By Debbie Drummond / May 20, 2019
Comment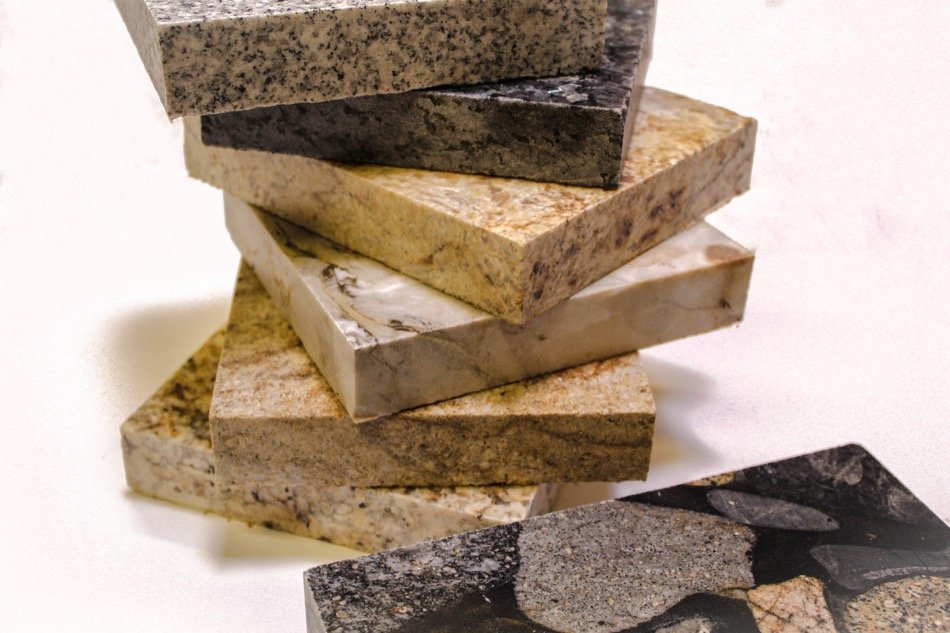 The kitchen counters are a major feature in the room, making it important for homeowners to consider a few types of materials before settling on one. Before deciding, they need to consider how much time they spend in the kitchen, what types of meals they prepare, and how long they plan to own the home before selling. For those getting ready to start a DIY project or hire a professional to add or redo countertops, keep the following in mind about the many colors, patterns, and textures available on the market.
Granite
Granite is a smart choice for homeowners who want to increase their home's resale value. The elegance and luxury of granite are instantly apparent to potential homebuyers, even if they don't consider themselves to be serious chefs.
Granite is available in a number of colors and patterns, making it simple to match the stone to the color of the walls and the floors. Homeowners who are watching their pennies may even be able to buy leftover granite from housing projects in their area, so they don't have to pay full price. Granite is resistant to stains and heat, but it may be vulnerable to home chefs who are especially hard on their kitchens.
Wood
Homeowners may shun wood because they fear the growth of bacteria on their countertops, but most bacteria actually die within minutes of surface contact. Wood has a rustic quality to it, and it's perfect for homeowners who don't want to use a cutting board for the many meals they prepare. Slicing and chopping directly on the countertop is a huge convenience, which may explain why wooden countertops have become more popular in the last few years. Homeowners should opt for sealed wood if they want to limit maintenance time in the kitchen. Unsealed wood will need an oil treatment every few weeks to retain its beauty.
Laminate
Laminate is also known as Formica (the most common brand name for countertops). It doesn't always have the best reputation, but it does have plenty of benefits for homeowners today:
Made from kraft paper and glue, laminate is one of the more durable materials a homeowner can buy.
The strong resin protects the laminate from stains, scuffs, and scratches.
Manufacturers make laminate countertops available in a variety of styles.
Laminate is strongly recommended for young families who spend plenty of time in the kitchen.
Additional Options
Tile is one of the most practical choices for homeowners today. It's water- and stain-resistant, so homeowners don't have to worry about wiping up spills immediately after they happen. It's also very affordable, depending on the type and style a homeowner is looking for. Professional designers recommend homeowners choose at least a mid-range tile if they want to increase their kitchen's functionality and home's resale value.
The Lakes in Las Vegas homeowners can also choose solid surface countertops made from acrylic, polyester, or both. Some home chefs prefer solid surface because any damage can be either filled in or sanded down. Solid surface used to have a luxury connotation to it in the past, but future homebuyers may prefer marble or granite over solid surface.
No matter what a homeowner is looking for in their countertops, there's a material that's right for them. There is no one perfect choice for each homeowner though. It all depends on what they're looking for in the present, and how much they hope to sell their home for in the future.